What's the easiest way to get started?
Two-way sync with Jira.
Keep your projects up-to-date and stakeholders in-the-know with Coda's
—an extension that synchronizes your project plan and live Jira data all in one doc.
⁠
⁠
⁠
What can you do with the Jira Pack?
Create an issue, ask questions, and make changes to Jira tasks from your Coda doc without paying for extra licenses or bugging a developer.
⁠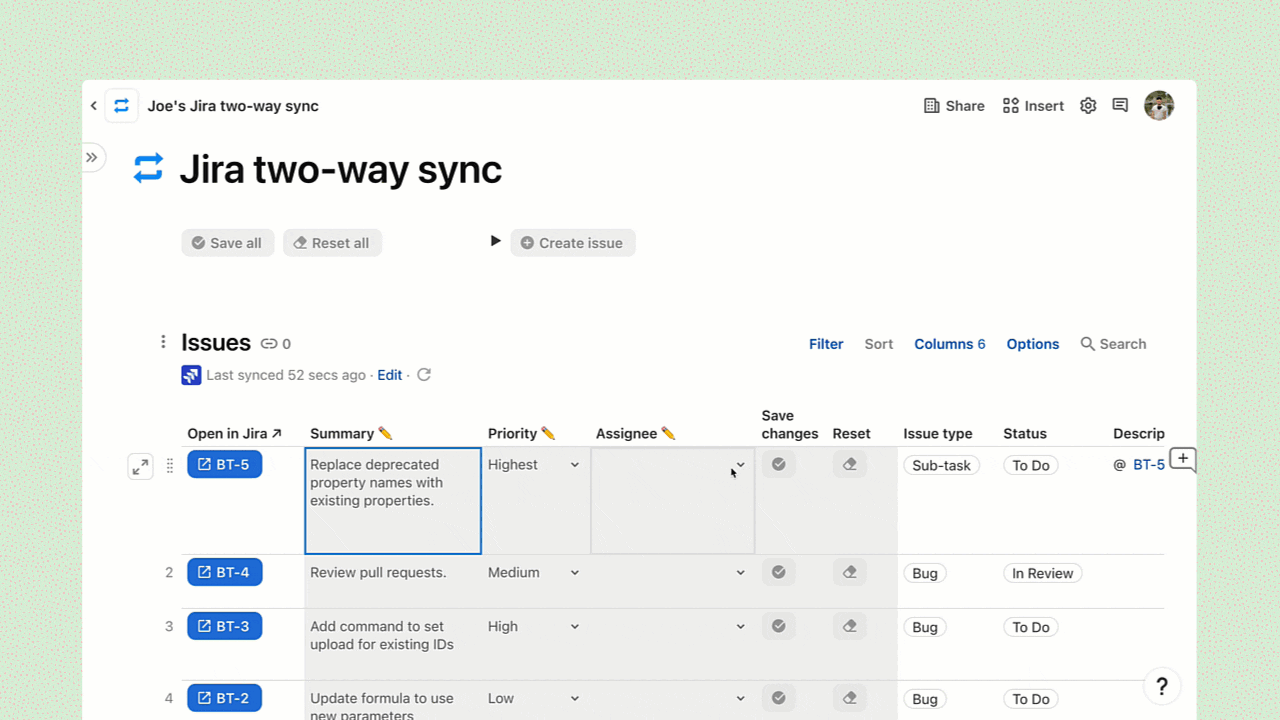 ⁠
⁠
A few of the 25,000+ teams that 🏃 on Coda.
⁠
⁠
⁠
Coda plays nicely with the rest of your tools, too.
⁠
⁠
⁠
Ready to get started?