⁠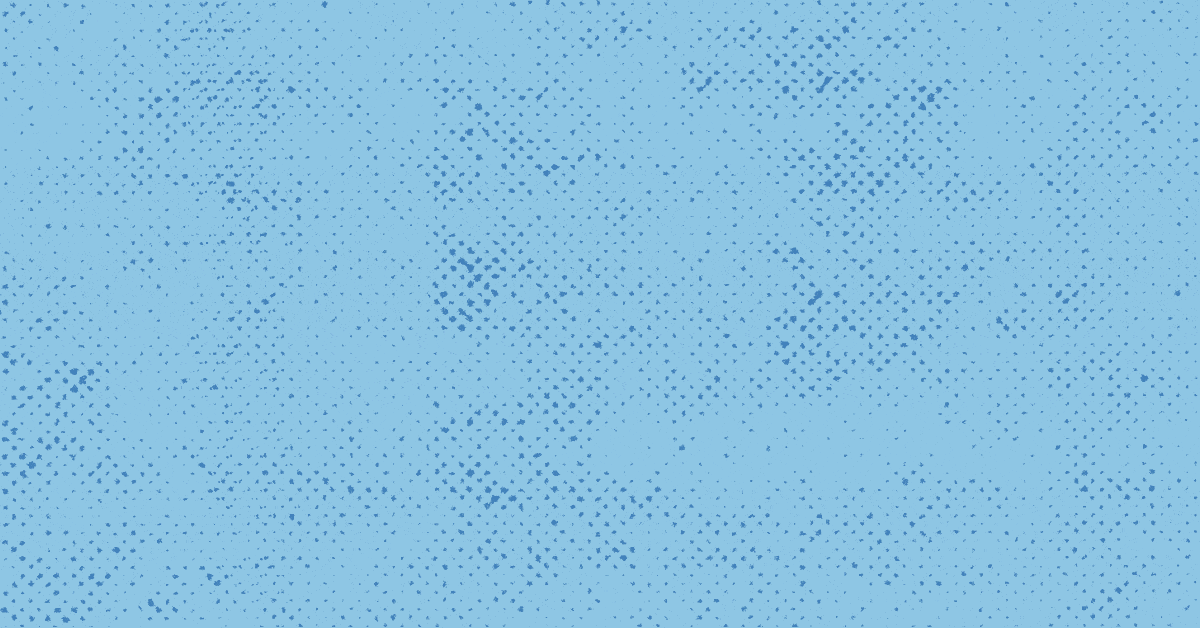 ⁠
⁠
Can you hear that? It's the sound of enterprise teams everywhere flowing their sales pipelines and identity management directly into their Coda docs. That's right, the new
and
Packs are live, and integrating their rich data and access functionality into workflows as we speak. Want to see what else Coda can do to help enterprise teams thrive at scale?
⁠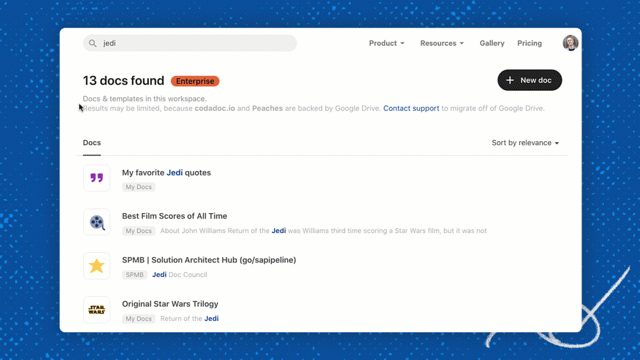 ⁠
⁠
These are NOT the docs you're looking for.
Whether you're searching for what it is or searching for what it isn't, the advanced search syntax and boolean operators added to doc lists and the Gallery help narrow your results and find docs, page titles, and page text faster.
⁠
⁠
⁠
Have you signed up for Block Party 2021?
We're just under two weeks out from our virtual Block Party event on October 6th, that's plenty of time to reserve your spot! If you want to get an inside look at the future of Coda and the future of teams at-large, sign up for free right
.
🎨
Shake up your true colors
: Lookup chips won't automatically carry their conditional formatting to new tables. Instead, they'll now be optimized for visibility.
🐁
Give that mouse the cold shoulder
: The / command menu is done following your mouse around. Instead of ordering off the menu for you, auto-select is no longer tied to your mouse location.
👀
Peep that hardware
: Is it just us, or have you noticed canvas controls looking really good lately? Higher contrast
and
a more standardized look & feel? Dang.
🖼
Picture it
: We just couldn't stop improving on detail views' item layouts. This time, we took another look at formula-derived images and made sure they display end-to-end with no gaps in sight.
📆
Live in the now
: No matter what time zone you're in, it should always be "Today()". Thanks to this latest calendar view update, it's finally today everywhere.
🕯
Put a light at the end of the tunnel
: We thought it was about time we added an end date to your timeline views to help you visualize deadlines and maybe pencil in a victory lap.
Level-up your Coda skills with the help of Maria's upcoming webinars. Browse our
, or RSVP to one of these August sessions:
⁠
⁠
⁠
If you'd like to have your hair blown back by some of the most beautifully visualized data we've ever seen,
has us completely 😍.