⁠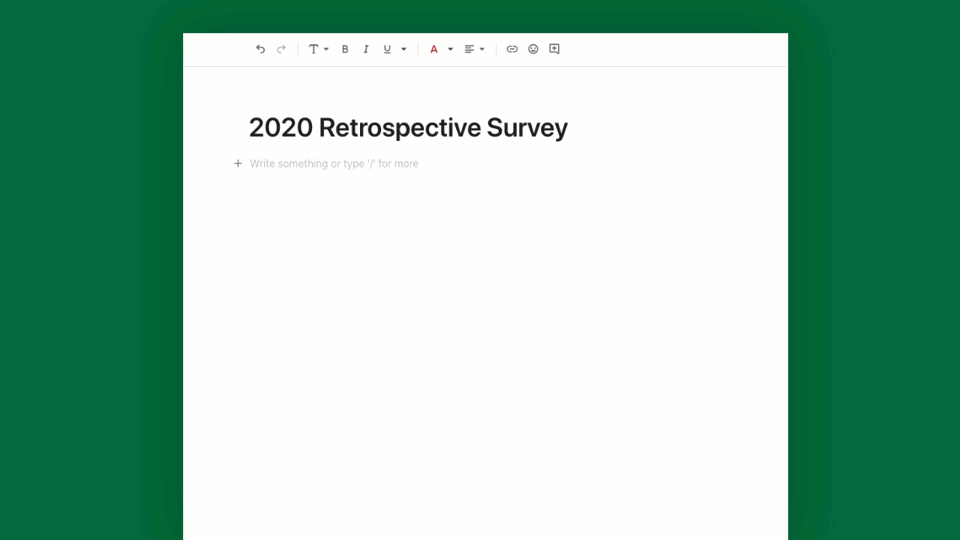 ⁠
⁠
Your top-requested feature is ready to unwrap. Introducing Coda forms: An exciting new building block to make collaborating in Coda more familiar and interactive for your teammates, customers, and beyond. Here's what you need to know:
Collaborate with confidence.
At last! A way for collaborators to add their inputs with the confidence of a 'submit' button.
Type /form to start, or make a form for an existing table by clicking Options.
Design for the data you want.
Customize forms with multi-column layouts, required fields, optional descriptions, and more.
Publish to a unique URL.
Don't want recipients to see results? Publish your form to safely
outside your doc.
It's exactly what you need to capture addresses for your holiday card or bring consistency to your bug filing process. And because it's Coda, you can combine forms with the other building blocks in your doc—like buttons, automations, and charts—to design your ideal data-gathering process.
⁠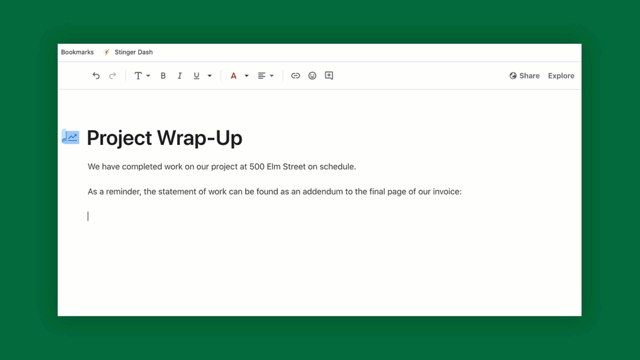 ⁠
⁠
With the help of
, you can add
any
file type anywhere on the canvas or in a table (including multiple images, PDFs, videos, or music files into a single cell 😃). And thanks to formulas, lookups, and display options, you're always in control of where and how your attachments appear.
⁠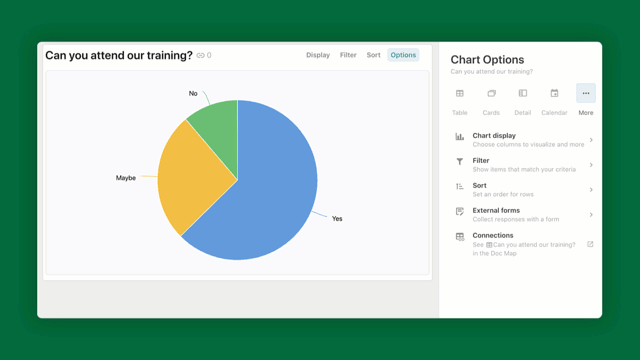 ⁠
⁠
Wrapping paper for your charts.
The colors you use in data visualizations can strengthen the point you're trying to make
and
help others understand the data quicker. And now you can
using the colors that speak to you. The defaults are still there if you need them, but there's no harm in a festive bar chart, right?
⁠

⁠
⁠
The Meetings Starter Kit.
You can't host the holidays this year (in person, anyway), but you can host a meeting. We believe meetings are the backbone of how work gets done, and we've examined every aspectーfrom pre-read information to gathering feedback in a way that's more inclusiveーto ensure they create genuine opportunities for productive collaboration. For
, we've put together a guide for leading meetings your team actually wants to attend and eliminating the ones that no longer serve you.
🔮
This Friday we're taking one last look at Coda's 2020 and sharing our vision for 2021. Come chat with our CEO and co-founder Shishir—and bring your questions!
🎨
We've made a few tweaks to your doc's color palette, making our base colors bolder and higher contrast for easier viewing across devices.
🗑️ New conditional formatting tricks. Format your entire table with our new "All Rows" conditional format option. And when you're done with a rule, delete it quickly with a more-intuitively placed trash can icon.
🔁 Simpler, more readable formulas. For all of the advanced formula writers out there, we've added a
so that you can reuse logic within a formula and create nested loops.
🤔 How do you
? Join our January 12th webinar for a discussion about managing and scaling information and its access.
Our new favorite method for keeping Zoom meetings interesting.
⁠
⁠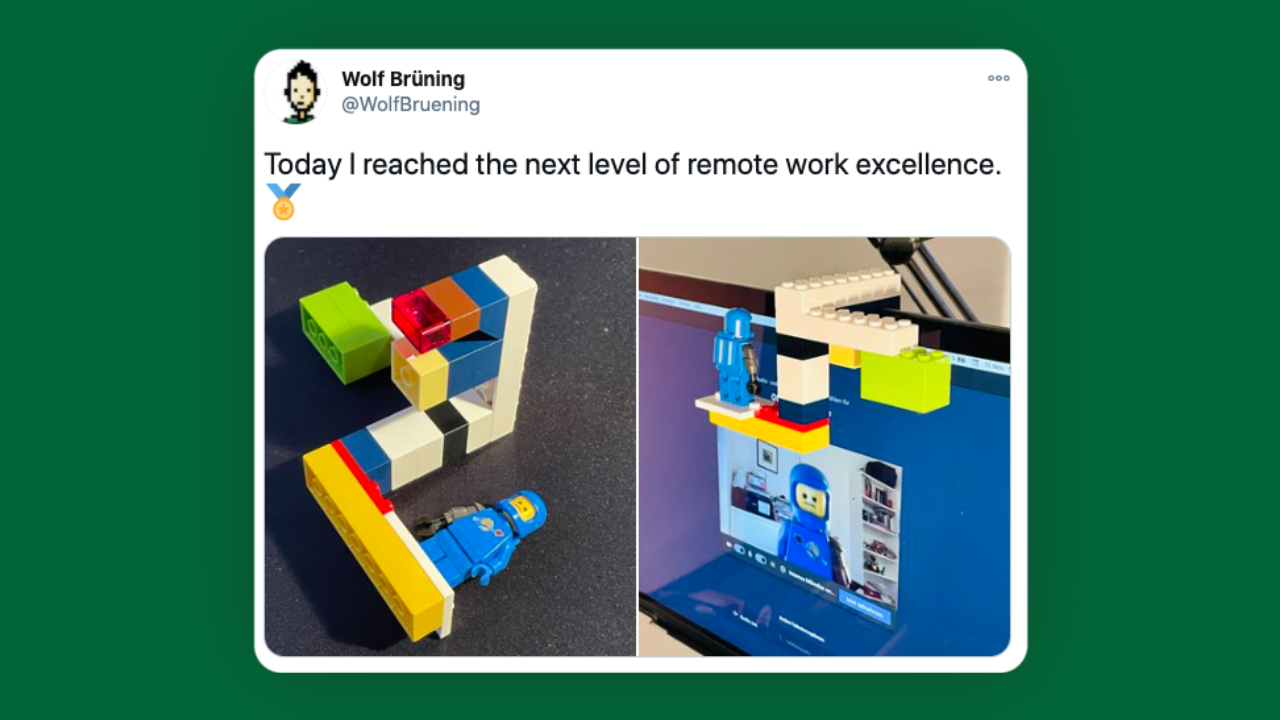 ⁠
⁠
We're fascinated by
dedicated to protecting corporations from "illogical formulas, copy-and-paste errors, and structural chaos that cause data carnage." Sounds fun!