⁠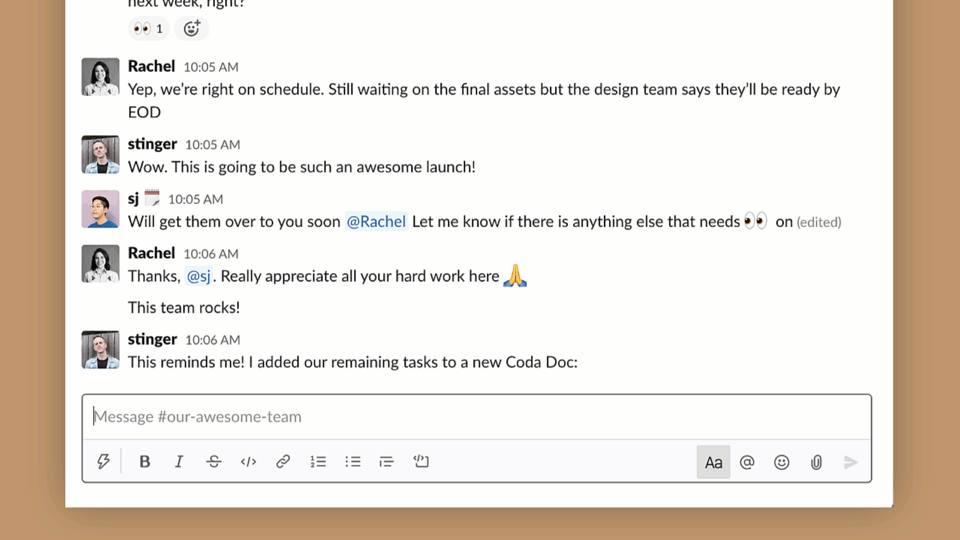 ⁠
⁠
Slack and Coda are yin and yang. When in harmony, the two create a complete communication system for your team. The question is, how should you connect them? You can get creative via
. The easiest way, however, is the new Coda bot: Pull in link previews of docs, receive notifications, and adjusting sharing permissions straight from Slack.
⁠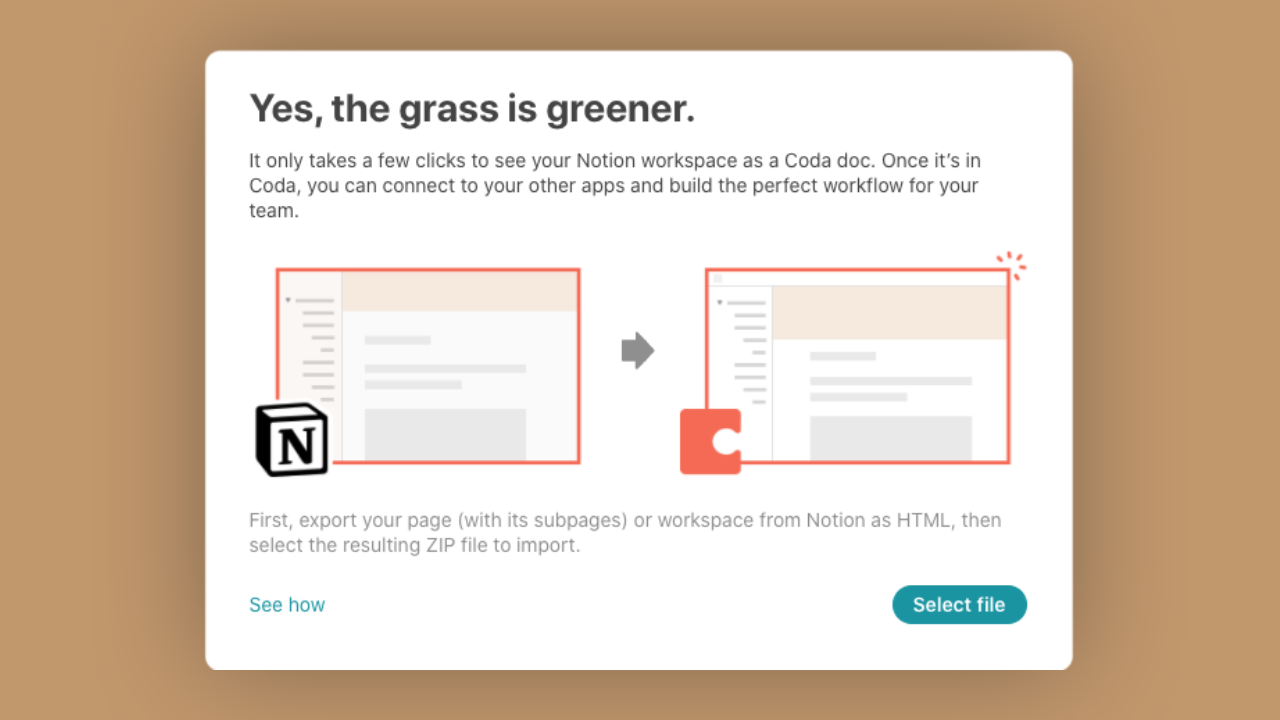 ⁠
⁠
Curious to try out your Notion workspace as a Coda doc? Our new Notion Importer will translate all your Notion pages into their counterpart building blocks in Coda. From there, you can connect your doc to your third-party apps and create your dream workflow. Type /import in your doc to get started.
. And if you're excited,
.
⁠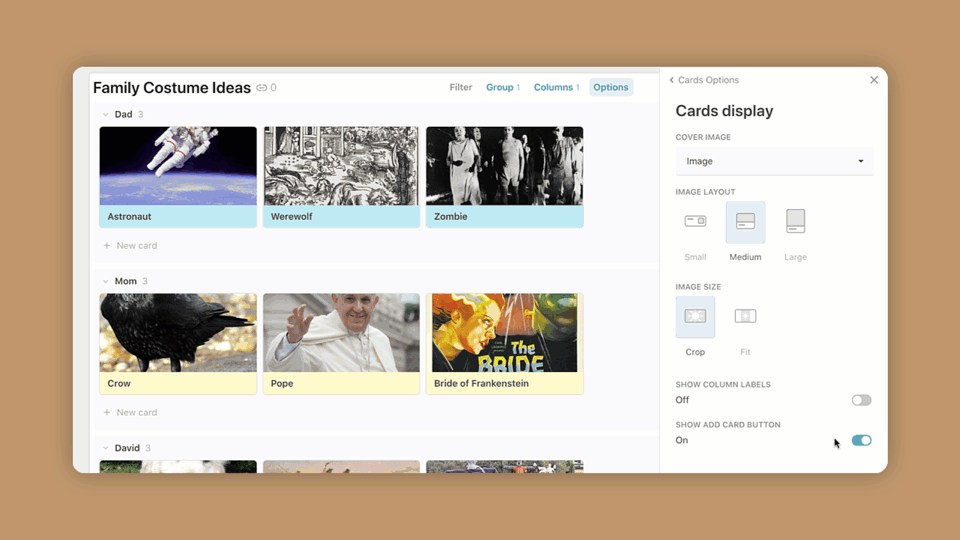 ⁠
⁠
While admiring your
, you may have noticed some new image display options. Now you can adjust layout size and crop for an optimal visual experience. Grouping cards got a little easier as well. Did we mention we have a
?
⁠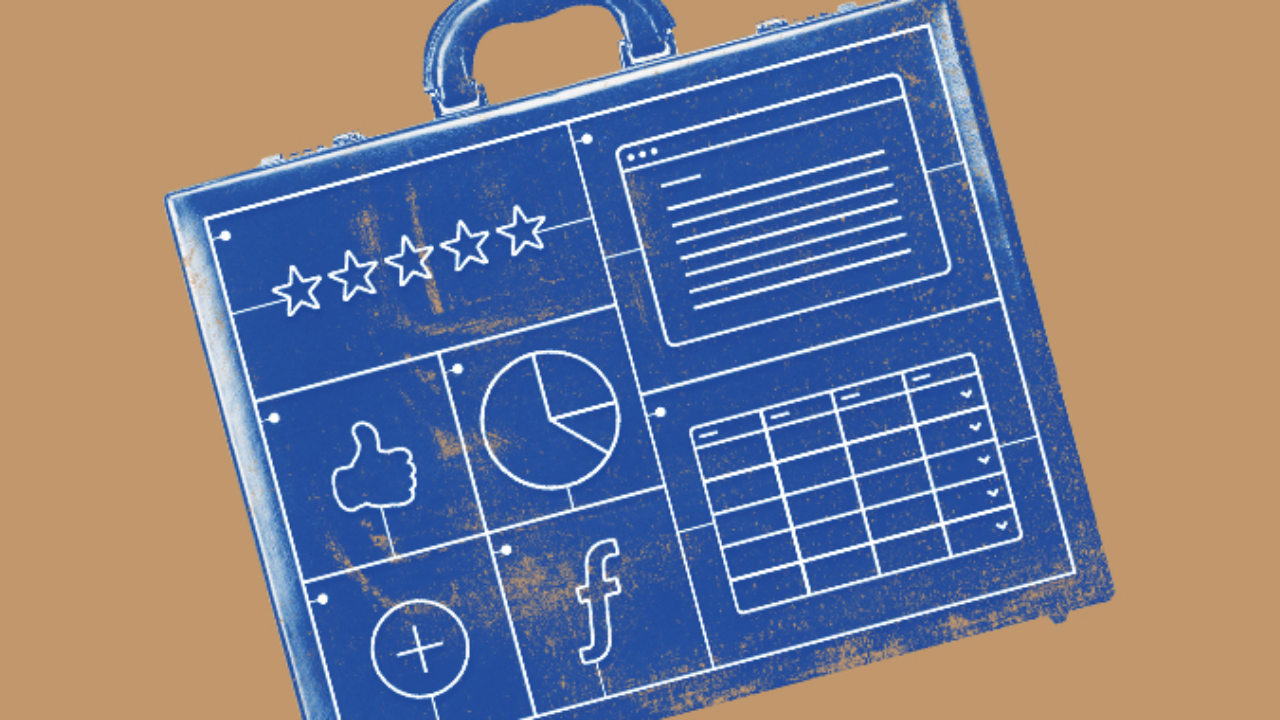 ⁠
⁠
Our
offers new templates for prioritizing your pitches, organizing your notes, and building a rolodex. We made it for Sales teams, but there's something in it for all of us. As they say, every job is a sales job.
🛁
.
A maker brought it to our attention that Bubble and Scatter charts were aggregating the y-axis values when the x-axis values were equal, which isn't always the intended way you want to visualize data. We added an option for your charts so that you can choose whether or not values are aggregated.
🎭.
Justin built this doc to spark some friendly competition among his friends to see who was the best guesser. Copy this doc to start predicting.
🧮
.
Every so often, while reviewing our code as part of a bigger project, we'll see something that jumps out to us and says, "Hey, with a few tweaks, you could open up a bunch of new possibilities for Coda makers." That's more or less how we uncovered the capabilities to release our new StandardDeviation() and StandardDeviationPopulation() formulas for you today.
🐛
Two good bugs found and squashed.
1) the 'ToNumber()' formula works more consistently, especially pertaining to mathematical equations. And 2) now, even if a page is locked, you can click on an image to see it full size.
💪 Our
is coming up on October, 20. Don't miss a fun and hands-on hour with Maria as we cover data types in Coda.
💙 We're
teaming up with Zoom
to launch on their new
later this year! We're excited to be a part of their Zoomtopia announcements this week, and look forward to investing beyond our current
to create more native Zoom + Coda experiences.
⁠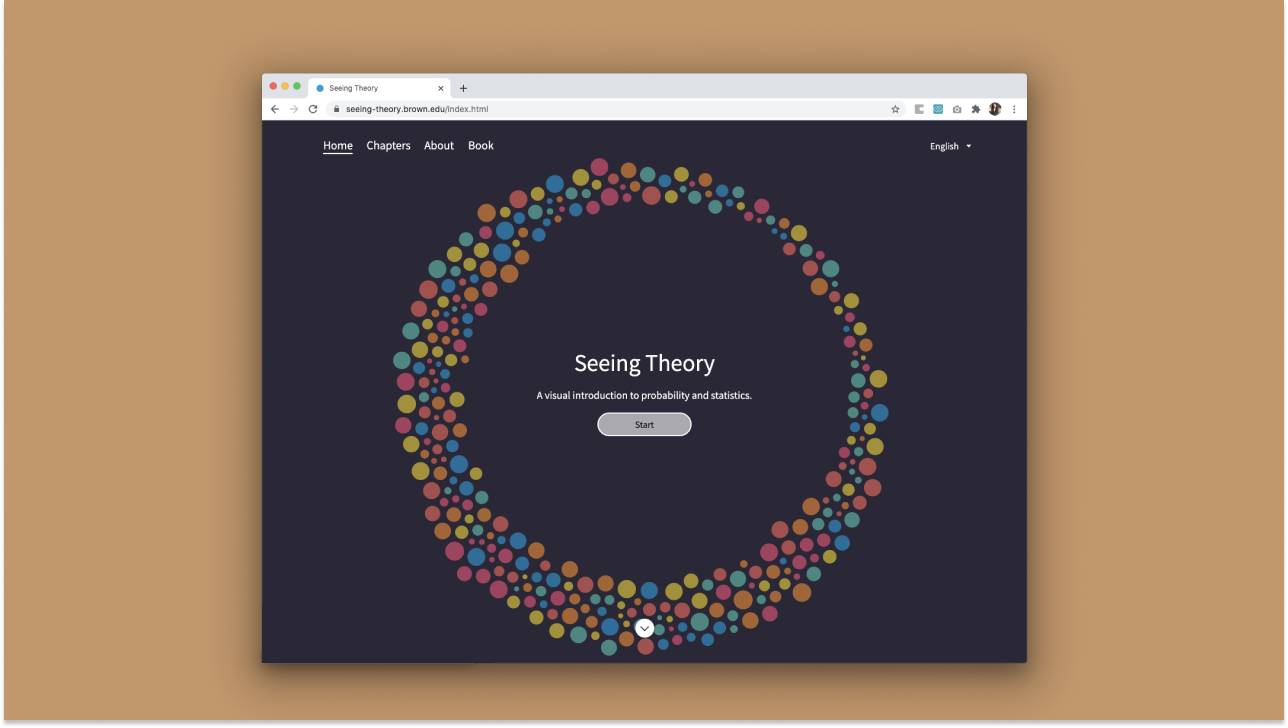 ⁠
⁠
⁠
from Brown University if you're interested in stretching your brain or wrinkling your brow thinking about dice.