⁠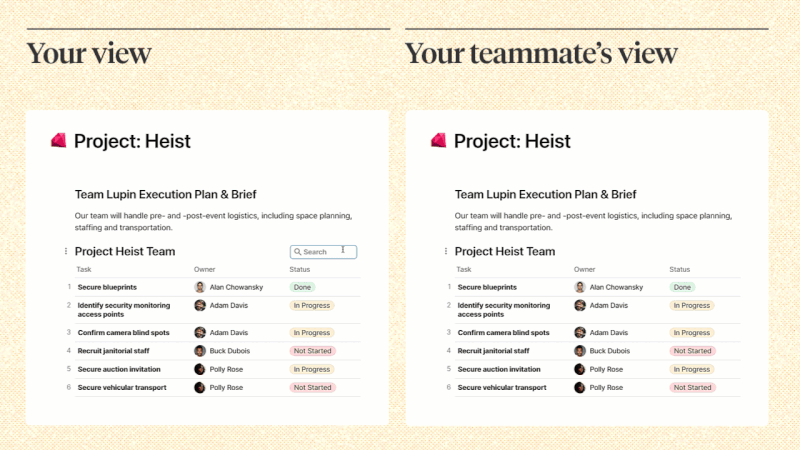 ⁠
⁠
Good clean collaboration balances teamwork and individual space. Now when you search a table, it will only affect your view. So you can double-check a date, update a status, or sneak in that last-minute edit without disrupting teammates who are viewing the same data.
⁠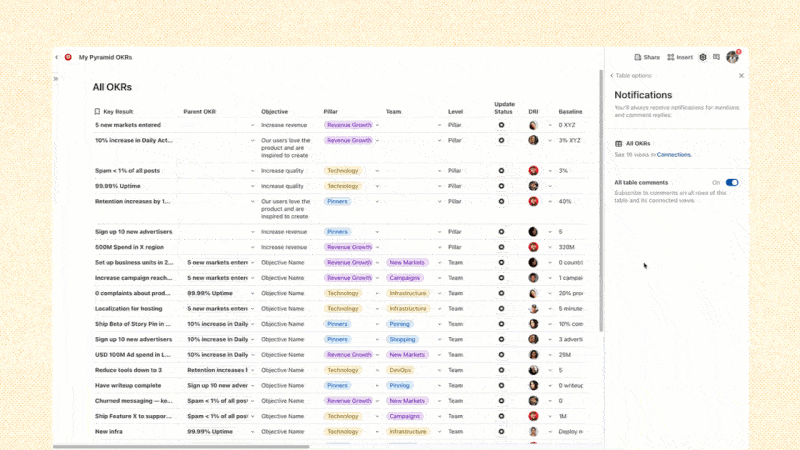 ⁠
⁠
Comment threads are absolutely crucial...except when they're not. In an update that will reduce DPAs (daily ping averages) drastically, we've added a new layer of customization to your page and table notifications. Now users can
on specific building blocks, like an individual table, from page settings or table options.
⁠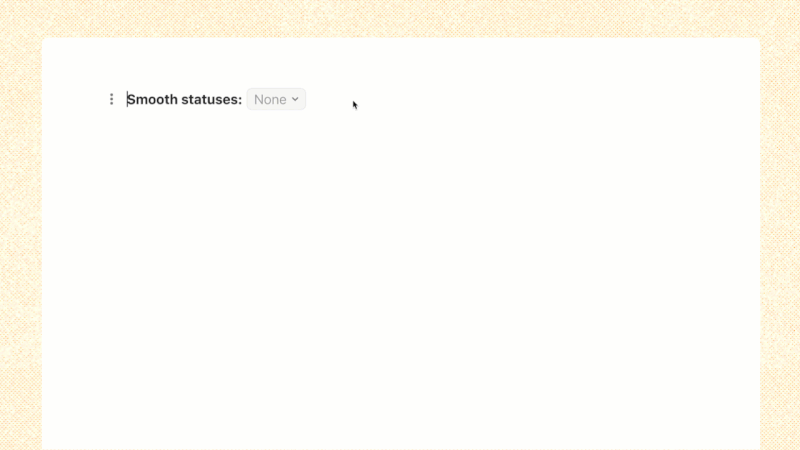 ⁠
⁠
When you're up to your eyeballs in to-do's, trying to see what's been selected in a dropdown menus is a total (productivity) drag. To keep your work flowing, we've added
, so a quick glance will tell you the items at-play.
🕘
Calendar views now support the 24hr time format. Just select the 24hr format in your calendar options, and you can schedule your days all the way to 17:00.
✨
We've uncluttered multi-select lists in pages, so they look clean and run smoothly when many items are selected.
⛔
Since we've added "blank" and "clear" options to single and multi-select lists, deselecting items is no longer a tedious time-suck.
👝
We made the menus for card views and table views more consistent by adding "collapse all groups" and "expand all groups" menu options, just like you'd have in a table.
Apple's
asked photographers around the world to use the new macro mode on their cameras to turn ordinary subjects into something epic. Spoiler alert: The big winner here is Mother Nature.