⁠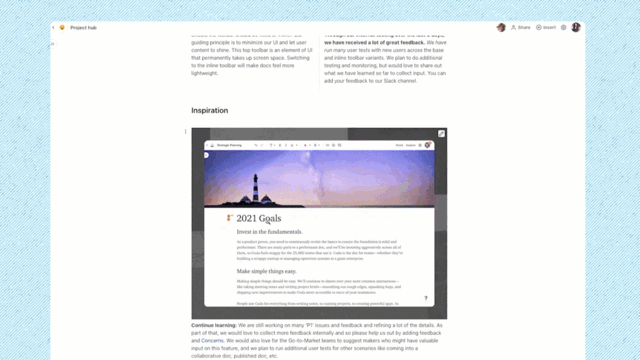 ⁠
⁠
Every launch is exciting, but this one's unparalleled. Page layouts are live, and makers are already using side-by-side content to boost the readability, comprehension, and straight up visual appeal of their docs. Check out the community post for a look at the possibilities and see how you can put them to work in next to no time.
⁠
⁠
⁠
With a big "thank you" to our amazing beta testers, we're kicking off the year with the launch of a more powerful, more consistent, more intuitive
. Beyond enabling a future of possibilities (ahem, page layouts), you'll see improvements like better offline collaboration, flexible sharing with more stable links to specific lines, and improvements to existing building blocks.
⁠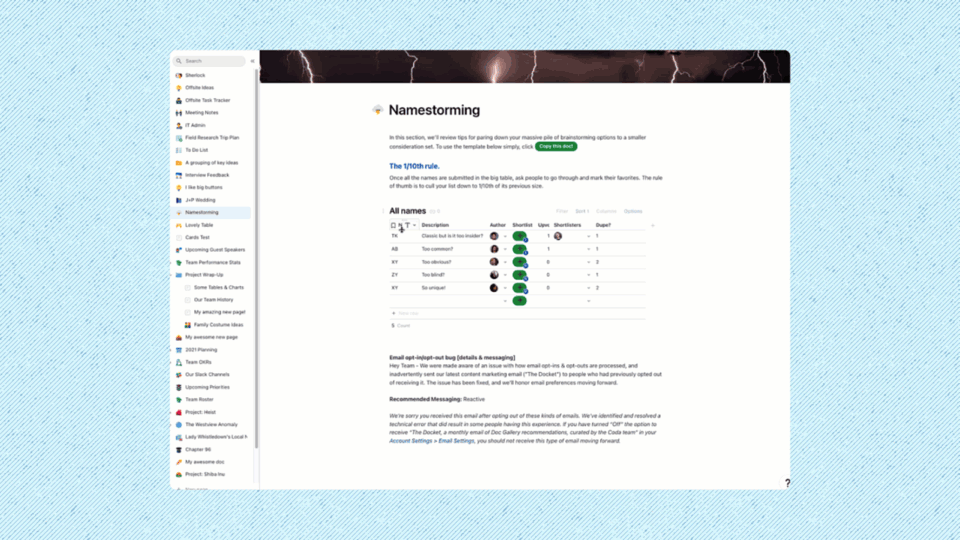 ⁠
⁠
Okay, this is big. If you're feeling claustrophobic editing your rows in a modal, it's time to take it to the edge with our new
.
📸
Sorry for staring, but now that you can add Unsplash cover images to your rows, we just can't take our eyes off these tables.
⏭
Want to change up a column type without jumping out of a row modal? Well, just stay put and turn that stack of buttons into checkboxes right along with your row edits.
Level-up your Coda skills with the help of Maria's webinars. Browse our
, or RSVP to this upcoming session:
⁠
⁠
⁠
If you play Wordle in Coda, do you have to call it Codle?
. (Shout out to Solutions Architect, Hannah Rochau, for building out this hypnotic homage.)