⁠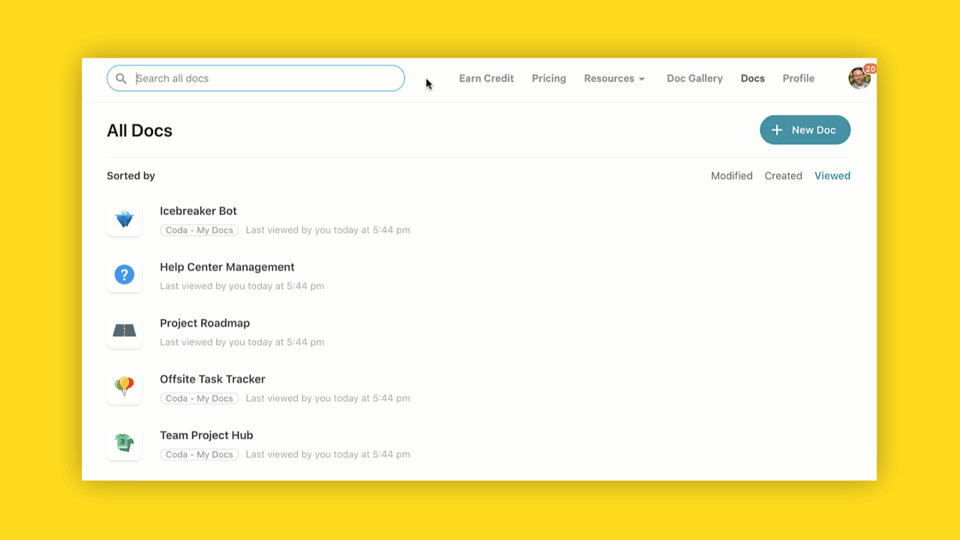 ⁠
⁠
"What was the name of that doc...?" It's a question we asked ourselves all the time....until the
landed in our doc lists! Now in addition to indexing doc titles, Coda also combs through the words on the pages inside.
Time to steal back past insights for the present. Workbacks that worked. Relevant retrospectives. A clever line you're fairly sure you once wrote. We like to think of docs as annexes of our long-term memory. What forgotten treasure do you have stowed away?
⁠

⁠
⁠
We partnered with Typeform on a nifty new Pack. It works like this: First, you make a Typeform to survey the internet. Second, you plop a
into a doc and sit back while all the your responses fill in. After that, you can do what you normally do with a Coda table: Group it. Filter it in a new view. Vote on it. Slice and dice it. You get the idea.
⁠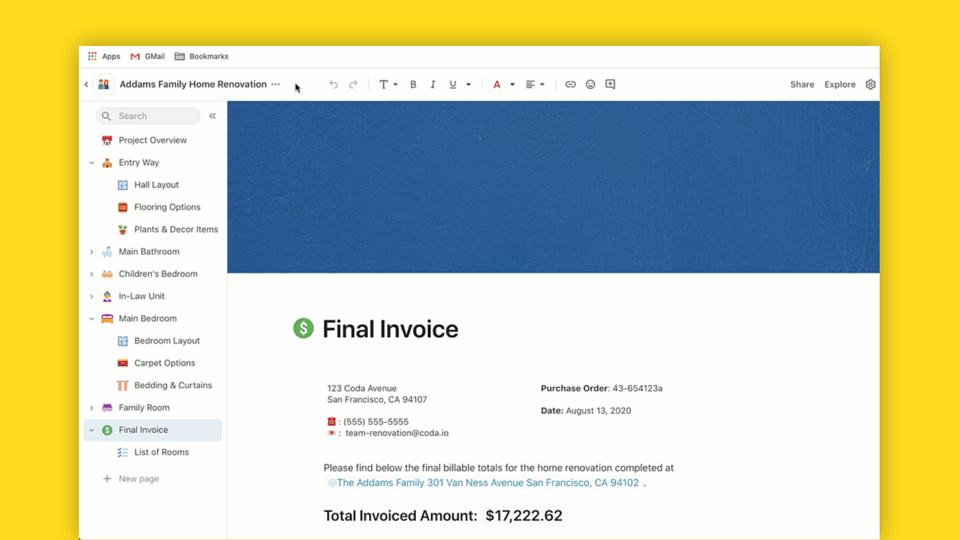 ⁠
⁠
We love an old-fashioned piece of paper, and we've heard you do, too. Whether it's an invoice, a project brief, or a blog post draft, printing a page in a Coda doc just got much easier.
⁠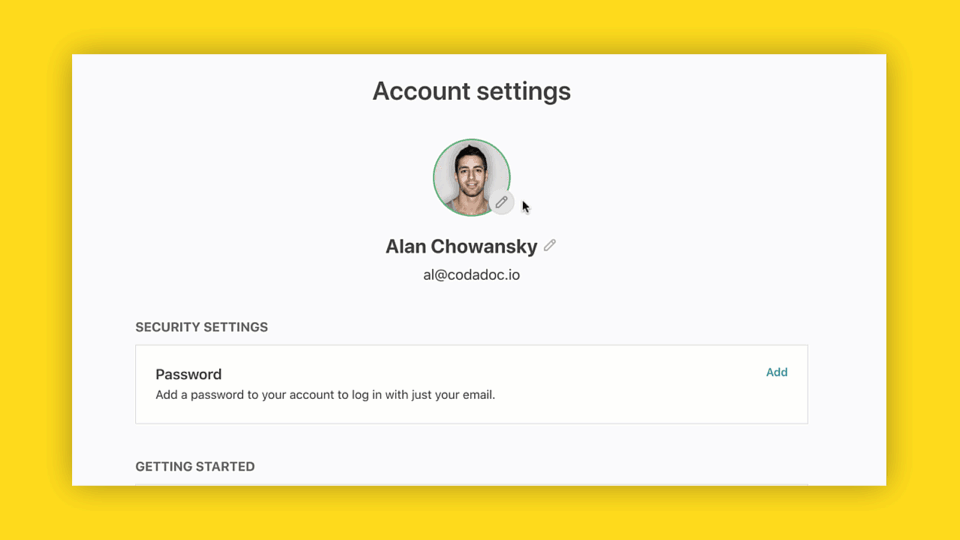 ⁠
⁠
These tiny pictures say so much about us. What's more, they help us connect faces to names of folks we haven't met in real life.
in Coda and collaborate "face to face."
⁠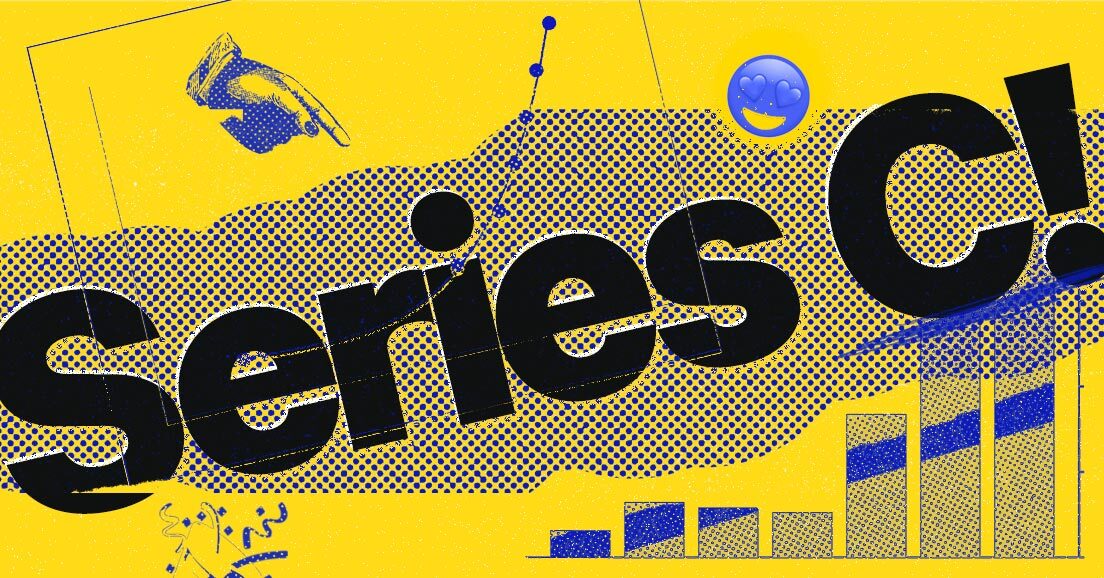 ⁠
⁠
Funding the future of Coda.
We've just closed
led by Mamoon Hamid at Kleiner Perkins. In the past year, we've made big progress in making Coda simpler, cleaner, and faster for your team; now you can expect even more. Thoughts? Questions? Bring them to
with Maria and Shishir.
⚒️
is out of beta and ready for primetime. We've made it easier to use, with added endpoints, updated naming conventions, and more time for migration moving forward. Read more in our
.
🏍 Thanks to our committed engineers, a few
have made things like loading a doc, switching pages, and opening rows faster whenever images are involved.
🐣 Given these performance improvements, hopefully you won't be seeing too much of the loading doc spinner. But if you do, you'll also see the doc name, icon, and a few more UI features to confirm you're in the right place while we get everything ready.
🥰 You can now
on your Coda Maker Profile.
🐛
We squashed a bug that made filtering cells with @-references drag. This was a tough one to find!
We've been saving this one up for weeks!