⁠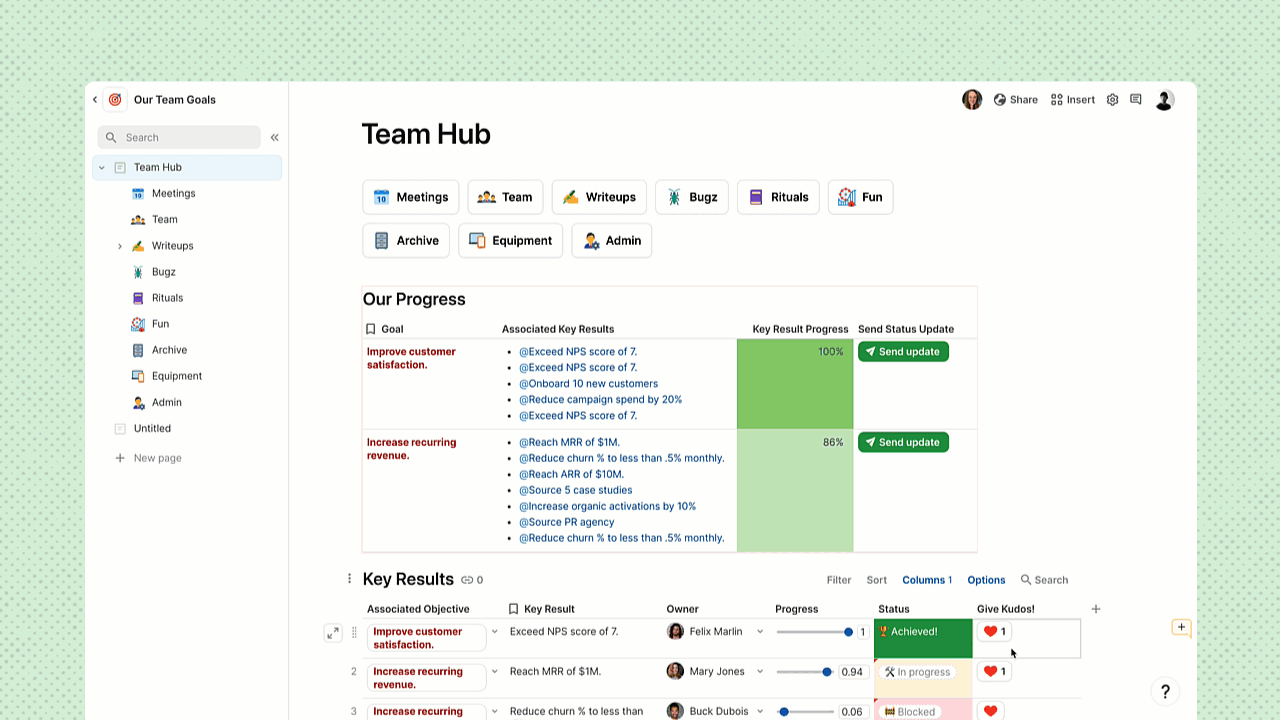 ⁠
⁠
Your feedback has always helped us shape Coda into a better version of itself. This time, you inspired us to make our building blocks more readable, clickable, and straight-up likable. We revisited the design on buttons, subpage icons, and link cards to make them more prominent and engaging.
⁠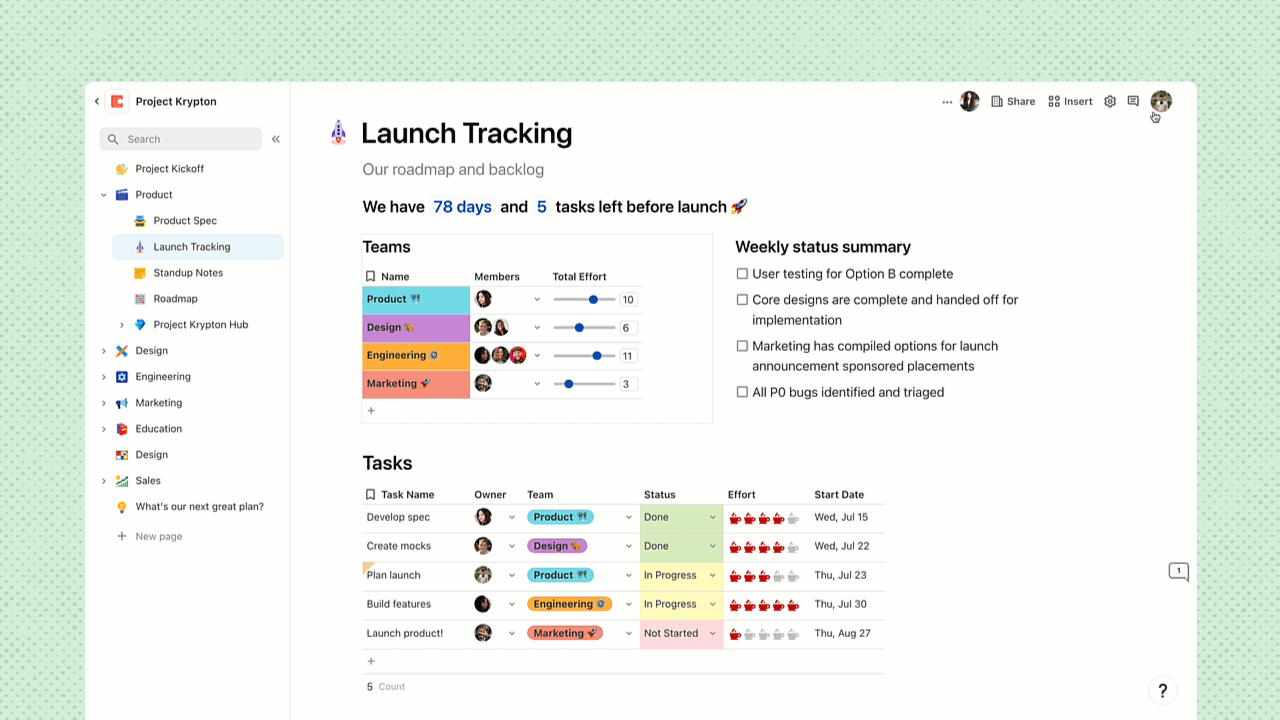 ⁠
⁠
Find your fan mail, faster.
Because Coda is built on collaboration, we wanted to give the comment experience
. With this update, comment links take you straight to where the comment originated, rather than making you find the conversation in the base table.
⁠
⁠
⁠
This one's for the admins.
This spring's hottest new hub for paid plans is
. This place has everything: role and permission management, multi-select to manage members in bulk, and for enterprise workspaces, a look at member activity—including last active dates and docs owned—that simplifies billing.
🔘
We're making buttons more rectangular across Coda so you can uniformly stack them or
or
align them side-by-side.
👥
Select lists, lookups, and people columns have a new option to "show more" or "show less" of what can often be long, bulky lists.
🔍
To keep broken formulas from slowing down your docs, Coda will alert the user who wrote it and bring them to the right spot to make their fix.
😎
Duplicate a row without leaving the row modal and wonder how you ever managed without it.
📌
Group names in tables will never scroll out of frame again. Why? Because we pinned them in place so you can always see them, no matter how big the group is.
👀
Project growth is directly correlated to table growth. We've elevated table scrolling to make finding your data that much easier.
Level-up your Coda skills with the help of Maria's webinars. Browse the complete webinar schedule
, or RSVP to these upcoming sessions:
We have a deep love for the digital classics here at Coda, especially when a modern twist makes them newly useful. This free
is a great solution for editing images. Drag and drop an image directly into the browser window, choose your paint brush, and have some fun.