⁠
is a CRM known for its awesome Google Workspace integration and strong automation capabilities.
⁠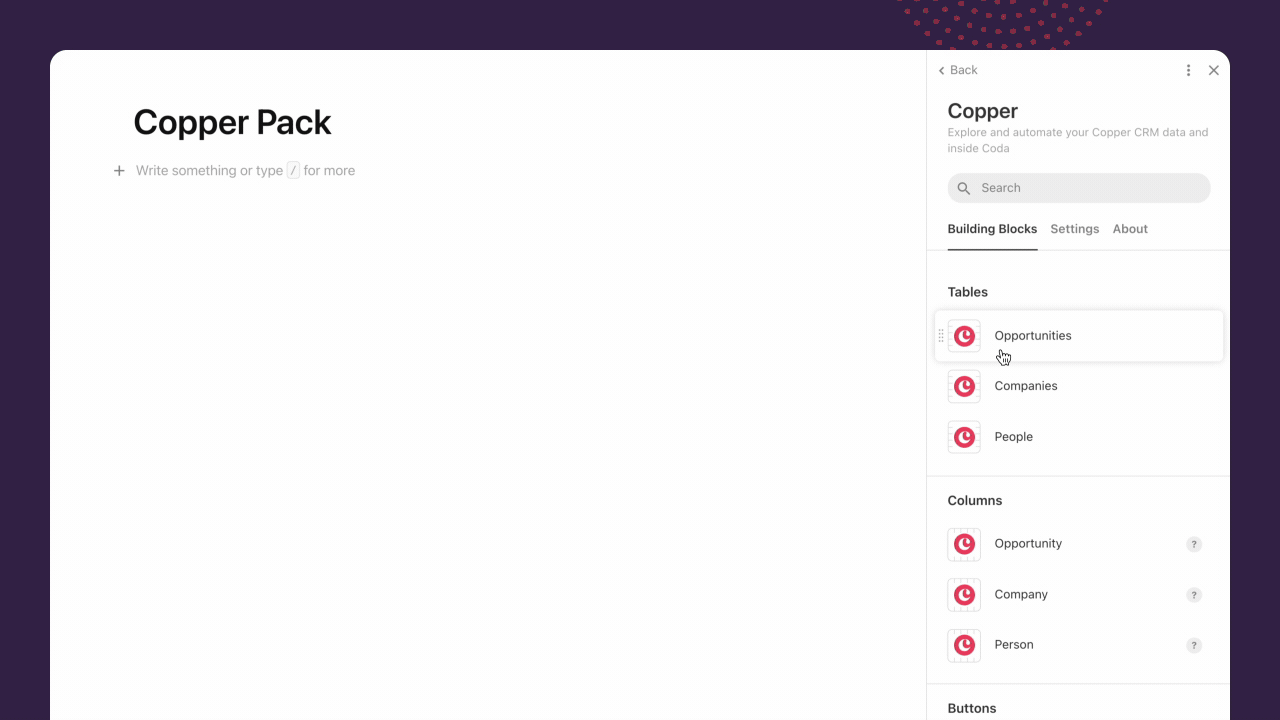 ⁠
⁠
This Pack lets you sync your Copper data into Coda so you can...
Slice & dice it for further analysis
Add on to it with additional columns and tables
Connect it to other parts of your workflow, whether native Coda docs, or other platforms that also have Coda integrations
Make changes to it that sync back to Copper
⁠
About this Pack
After years of relying on more brittle integration methods like Zapier, I developed the Copper Pack to help my video agency better automate our processes and maintain reliable connections between our CRM and everything else in our business.
Your CRM is a goldmine of data waiting to help you make your business better - and my goal with this Pack is to help you unlock that potential. Maybe you want to easily manage a complex
. Maybe you're organizing holiday gifting for dozens or even hundreds of clients. Maybe you need a centralized
, or want to customize your follow-ups based on ordering patterns. This Pack - especially when coupled with some of the
- can help you get there.
This Pack wouldn't have been possible without the generous support of the
. If you have an idea for something that can help other Coda users - a Pack, a Doc, anything - submit a pitch!