Press assessment and follow through each exercise.
There is grading system that helps give a score
There is also example youtube links included in each assessment that you can view
⁠
⁠
⁠
At the end of the Assessment Press the Result button to view your results!
⁠
⁠
⁠
Some Important Things to Take Note
Your data is yours and yours to keep. It is stored locally in your phone browser, if you
refresh
the page everything will
reset
.
You can take this opportunity to test out and refresh the page to restart again!
Please avoid pressing the plus button
⁠
⁠
⁠
If you
double press on a grading
a popup page will appear, simply press back to return back to the assessment.
⁠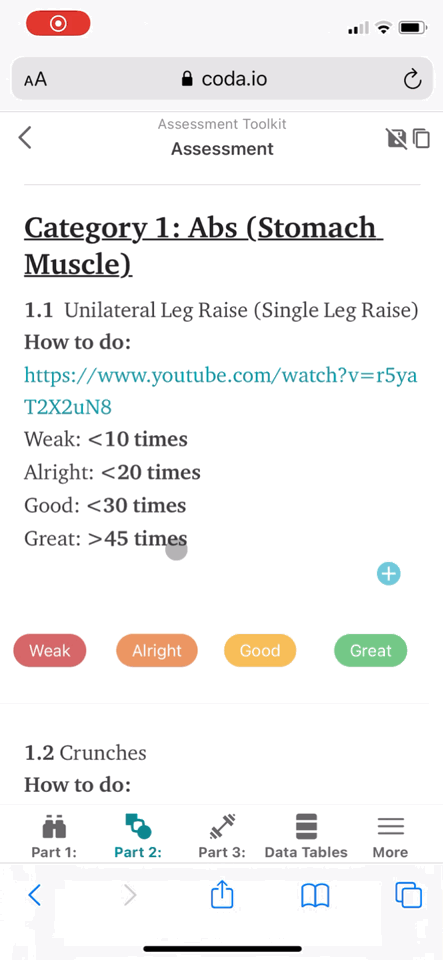 ⁠
⁠
If the app does bug out, please
Refresh the page
. And it will reset.
⁠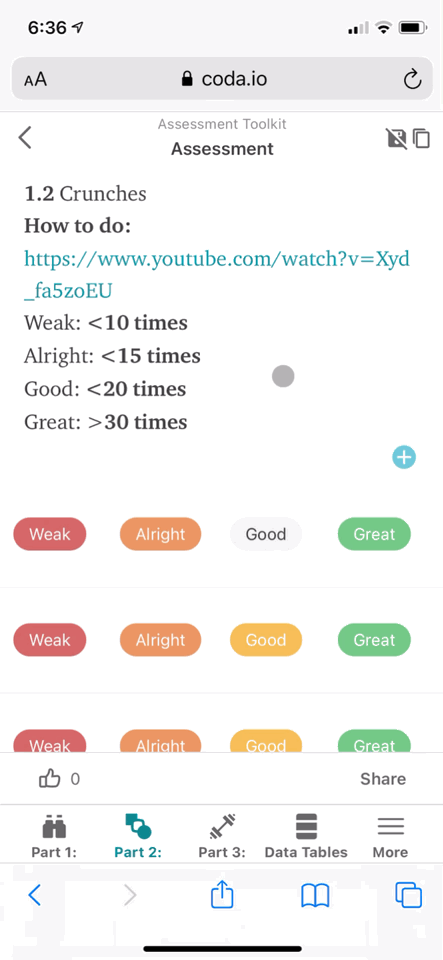 ⁠
⁠