1. Navigate to the Pack Editor
Start from your doc list.
⁠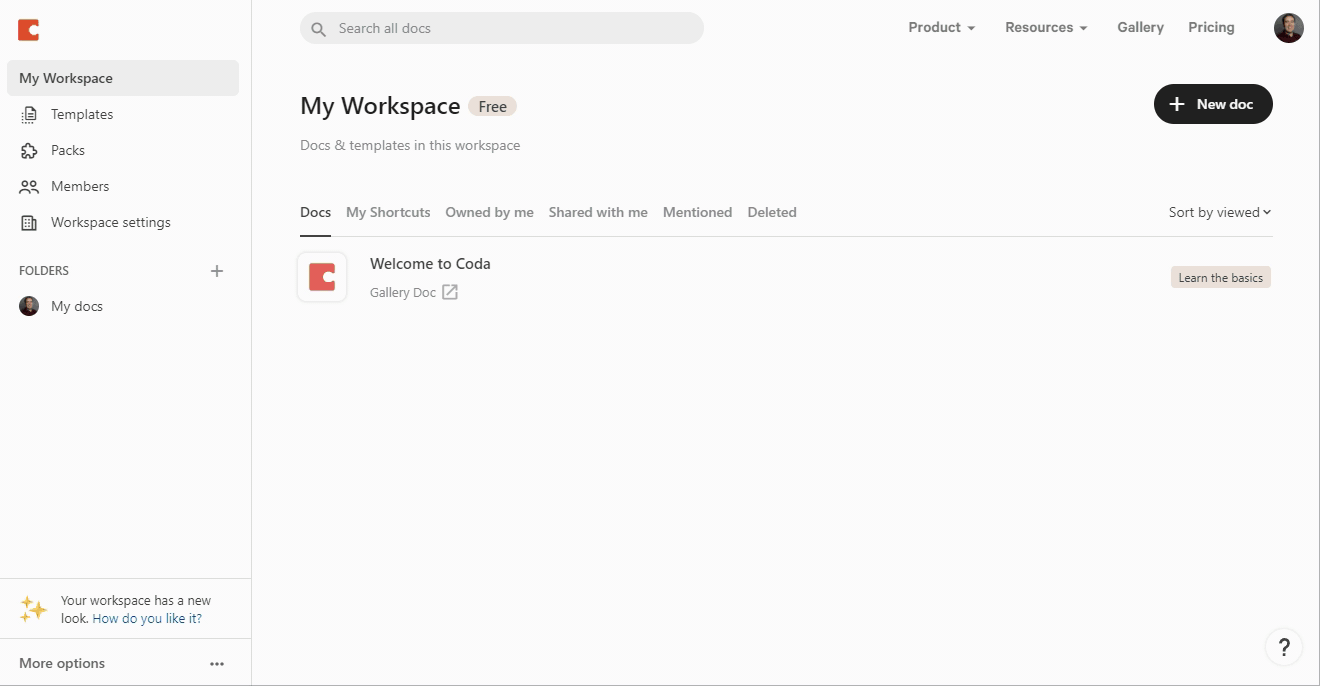 ⁠
⁠
2. Create Pack from sample code
Add a name to your Pack — e.g. "Hello, world!" — in the top left corner of the page and, optionally, an icon
Your window is pre-filled with code you can run from the example. You can read through this code, but it works out-of-the-box, so let's just use it as is to start.
To make a Pack, you have to compile the code. Then, it'll be available in a doc. All of this happens right in your browser.
After a few seconds, you'll get a confirmation screen saying you've got a Pack. Click "Create a blank test doc" to get into a doc. 🥳
3. Install + use the Pack in a Doc
In the Explore menu, find your new Pack and install it
Then, try the formula in the doc and see it in action! You've now got your own working custom Pack