Thanks for your interest in the
! This free, open-source Pack is focused on making managing customers and invoices in Coda a breeze.
Note: some things like formula names, formula parameters, and data structures might change down the road, and require you to update your docs accordingly. To get notified of these changes...
I want to hear about your use cases for the Pack, bugs you encounter, ideas for improvement, and feature requests! Please reach out at
.
In your doc, go to the
Insert
menu in the top right →
Packs
→
QuickBooks Invoicing
Follow the steps to sign in
Now you can now drag in the Customers and Invoices tables (I'd put them on their own pages)
Click
Choose what to sync
, and add your
Company ID
. Here's how to
.
(I know this step is annoying; it's just for the beta and will eventually be automatic!)
⁠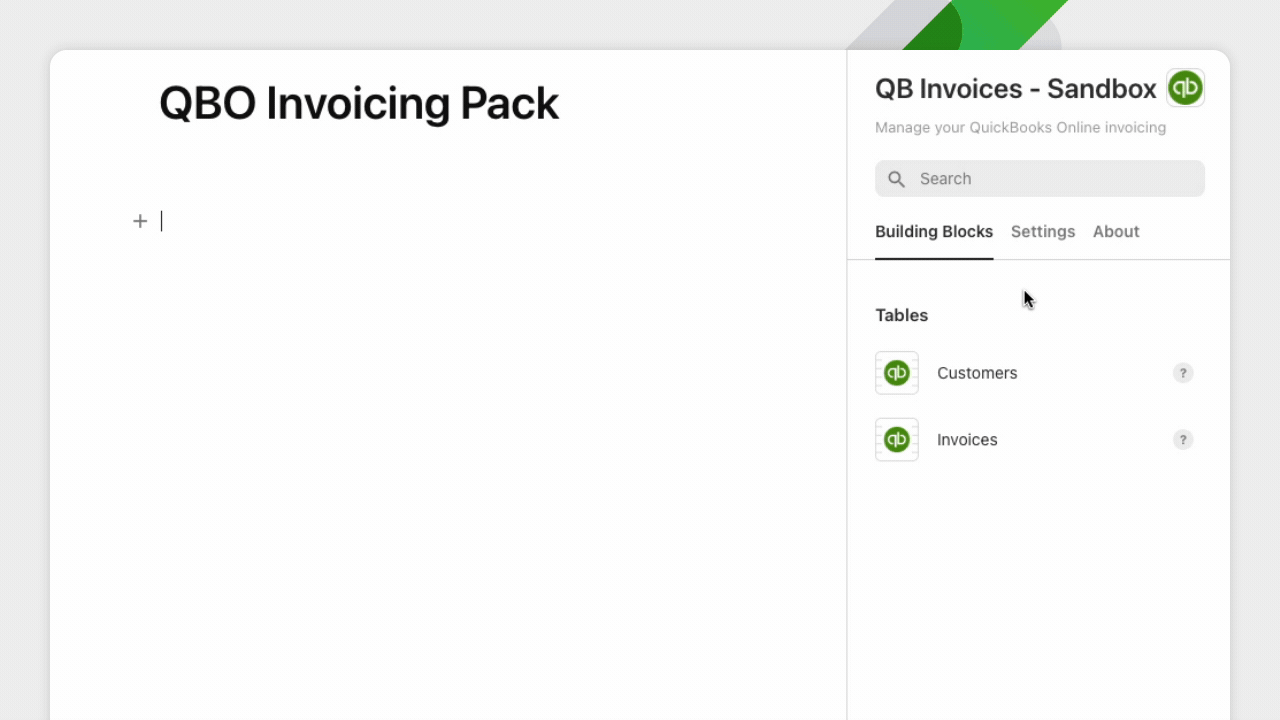 ⁠
⁠