Column Popup URL Template
⁠
Add a row for each table with a text that you want to translate.
Type the title of the table.
Double click the empty cell in "@-Reference" column to activate, then type @ and select your table from "Tables and views" list.
the cell with the text in a popup,
eg.
…/Coda-Translate_db4Qcn20RdR/DB-Texts_suZ9n#DB-Texts_tuIzz/r1&columnId=
c-IzliP7hJp9
&modal=true
paste column id into Column ID cell in this table, like this:
⁠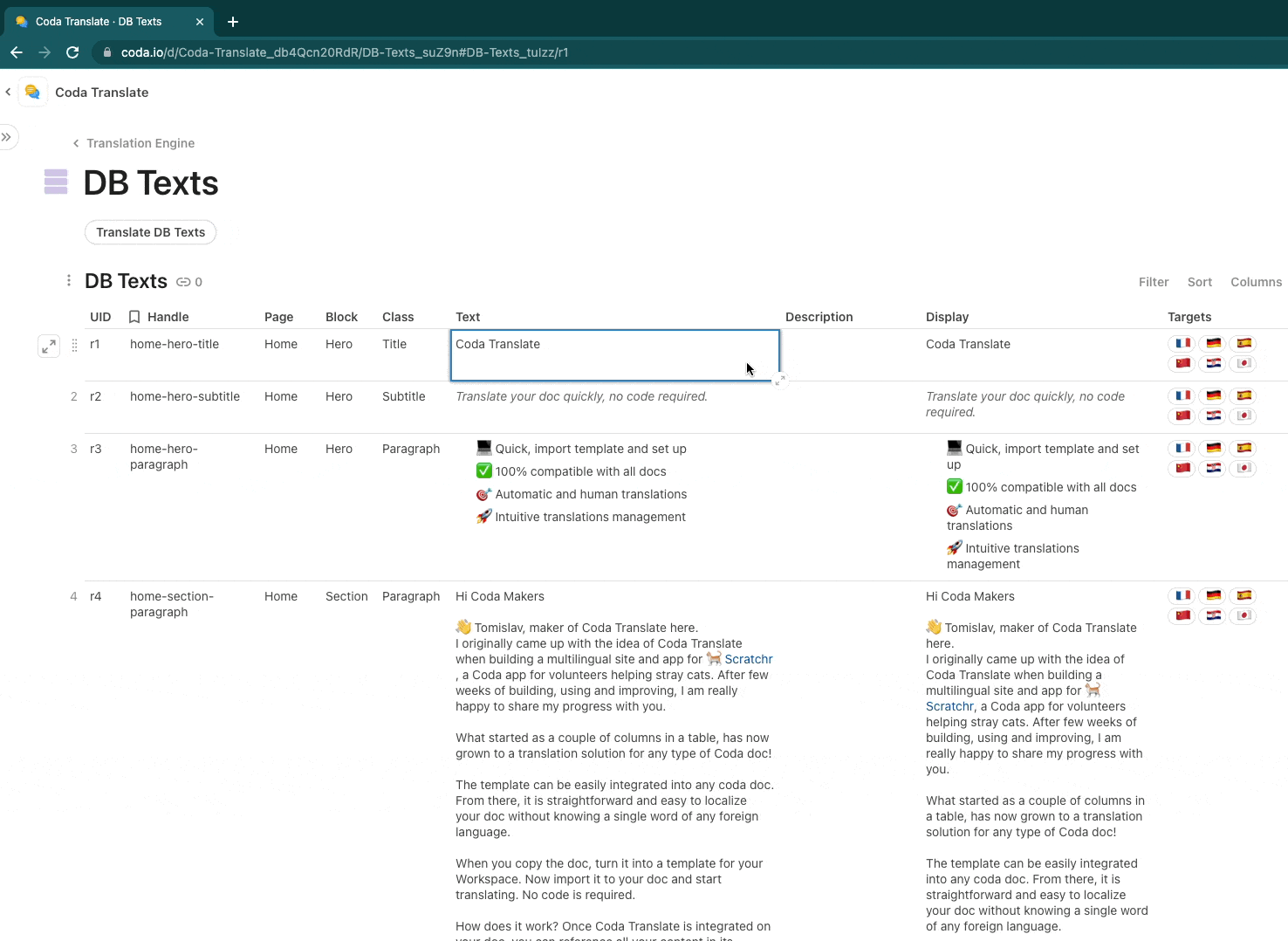 ⁠
⁠