Most of my scheduling is done through Google Calendar but I take meeting notes in Coda. This template shows how I merge the two using Coda's Google Calendar Pack.
With the pack, I can pull in a sync table that will show all of my meetings for a particular date range. I first set the overall range of what to sync in the pack settings. Hover over the
Events
table, click on
Options
, then click on
Google Calendar Pack
in the right pane. You'll see sync options there. I then added a date range filter control so I can narrow down the list to my meetings for today, tomorrow, or whatever I happen to be planning for at that particular time. This is used by the table filter.
In the
Events
table, I've added a button and checkbox that let me copy the row over to a
Meeting Notes
table. As meetings come and go, I only copy over the ones I need notes for. This keeps both tables pretty clean and organized.
When a row is copied over to my Meeting Notes table, there is a Google Calendar Events column called "Meeting Info" that continues to sync event information from my calendar, so I still have current info like Start and End times.
Event Filters
Events from:
This week (i.e. November 13-19, 2023)
⁠
⁠
Include un-synced Events:
⁠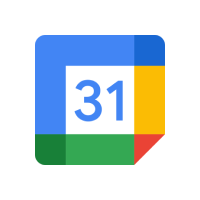 Connect your account to refresh data from Google Calendar.
⁠
If you have any questions or comments, post them in this
.