Getting started
1. Finalize your survey questions
2. Publish your survey form
⁠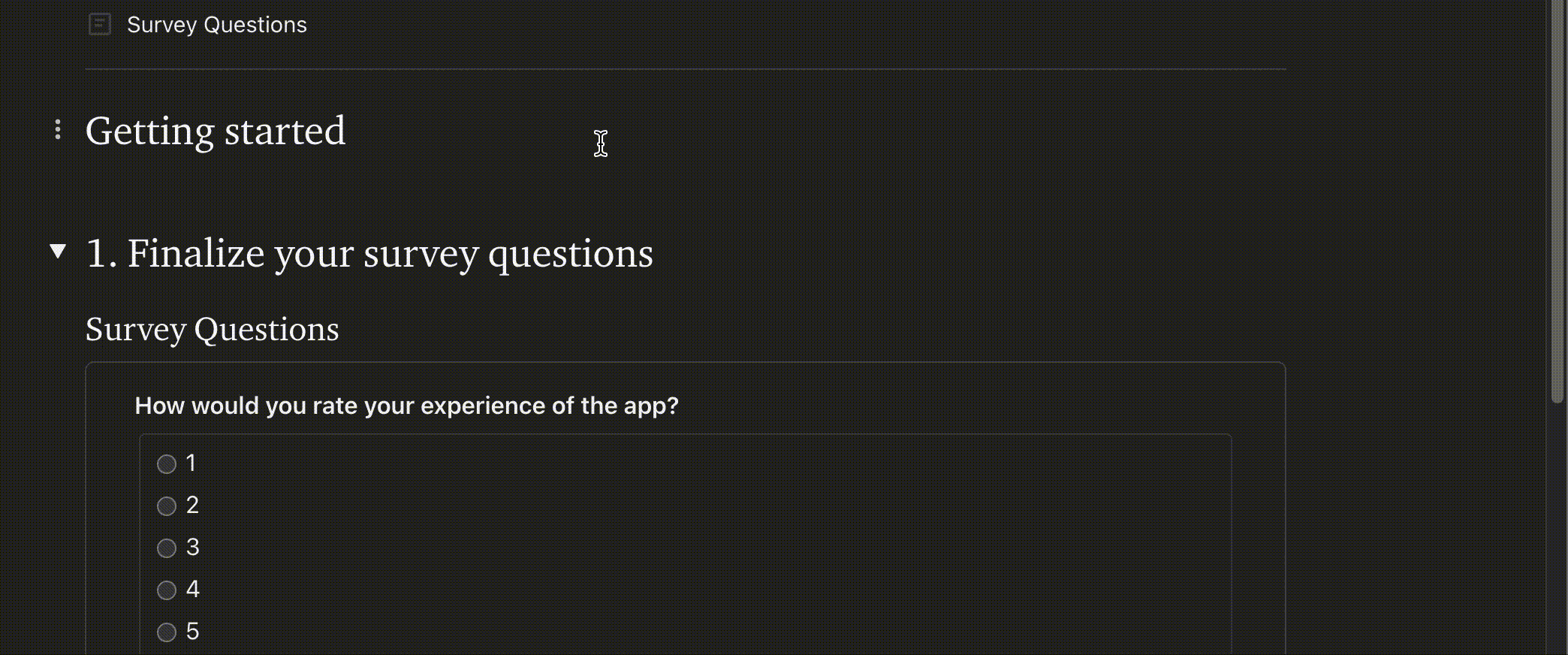 ⁠
⁠
3. Enter your copied published form link
4. Add your survey recipients
5. Customize your email subject and body
⁠
Thanks for signing up for our beta. Would you mind filling out our survey to help us improve our product? We'll also invite qualified participants to earn a $150 USD Amazon gift card for a 45 minute chat over Zoom.
- Your friendly neighborhood user researcher
⁠
⁠
6. Send survey emails and view results
How would you rate your experience of the app?
What is your favorite feature?
Was using the app for the first time easy?
⁠