This template was built with Coda, the all-in-one doc that brings words, data, and teams together. Play with the template below or copy the doc to save your edits.
Covid-19 made one thing clear: businesses must adapt or die. The companies that survived the pandemic's assault on the economy are/were those that adapted their business strategy to meet the new reality and needs of customers and clients.
⁠
was perhaps the most significant change many businesses had to make. This digital transformation assisted service delivery, capability, and work processes, which helped businesses survive the hard times.
A technology roadmap is vital for businesses to assess their current technology infrastructure and discover whether this can handle present and future business objectives.
⁠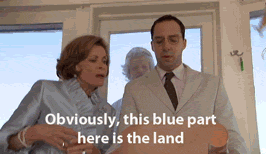 ⁠
⁠
Read on to find the major reasons your business should create a technology roadmap, examples of technology roadmap templates, and how to create a technology roadmap template with Coda.
👉
Get started with this technology roadmap template.
⁠
What is a technology roadmap template?
A technology roadmap is a visual representation of the technology an organization is currently using and what technology it'll need in the future.
It outlines the technology initiatives, IT systems, and IT strategy your company already uses and what'll need to be implemented in the future. A technology strategy roadmap also details how to avoid risks and upgrade any outdated technologies.
Well, it is! A well-drawn-up technology roadmap can help organizations know what their current IT structure can do and whether it can support future business objectives.
With a technology roadmap template, you can:
Know the current strength and capabilities of your IT infrastructure
Ensure your IT infrastructure can support business goals
Understand the financial and time costs of proposed projects
Improve strategic planning
Develop your current IT infrastructure and application layers to meet industry standards and best practices
Forecast technology development
Plan and coordinate technology developments, etc.
Some organizations use a technology roadmap template to streamline internal processes and systems, apart from strategizing how the current IT infrastructure can help achieve business goals. Others use it to structure their tools and tech for optimization.
Let's now consider some of the biggest reasons to develop a technology roadmap.
What are the benefits of developing a technology roadmap
Some of the most significant benefits of having a technology roadmap include:
Well-rounded strategic framework
It keeps everyone on the same page
It helps you see the implications of your plan
Better overview of project status
Easier allocation of resources
Let's consider each of these benefits in detail.
Well-rounded a strategic framework
Perhaps the most significant advantage of developing a technology roadmap template is how it gives organizations a framework for dealing with hard times and helps them quickly adapt to technological changes in their industry. A technology roadmap template doesn't simply list out the current applications and IT solutions but can help track and align your organization's overall objectives.
As an agile tool, you can tweak your technology roadmap to reflect changes in your business needs and encourage a proactive mindset instead of a reactive one. Therefore, you can rest assured that you'll have the technological infrastructure to support business objectives.
Getting buy-in from senior-level executives and other levels of an organization is easier said than done. It becomes even more daunting if you're looking to change some aspect of the IT environment they're already used to.
A technology roadmap can help you out. How? Well, creating this roadmap involves sitting down to think carefully about any plans you're making. It helps you to clearly summarize the thoughts behind your project and communicate the benefits the changes will bring to the organization.
Keeps everyone on the same page
A major function of the roadmap is to align all stakeholders by creating a plan to onboard new IT solutions or maintain current ones. Therefore, this tool ensures that company leadership and your IT department are working towards the same goals, which is very important to the success of your product.
For example, the IT department knows the state of the organization's IT technology situation, but they don't usually have the power to make decisions about these technology needs. A technology roadmap bridges the gap between knowledge and power as all parties can see what is needed.
Helps you see the implications of your plan
Before overhauling your current IT infrastructure or adopting a new technological solution, it's vital to consider how these changes will affect employees and the business overall.
For example, suppose you're adopting a new cloud-based email system company-wide. In that case, you have to ensure that requirements like security, archiving, and business continuity are met and align with where your business is headed.
A technology roadmap helps decision-makers think through how plans will affect other aspects of the business.
The technology roadmap increases productivity and efficiency by ensuring your organization uses only applications and tools that serve its immediate needs.
A technology roadmap draws employees' attention to short, mid, and long-term business goals. Rather than wasting time on tasks that automation can handle, a good roadmap will free up time for them to do work that truly matters.
Better overview of project status
Developing a technology roadmap helps leaders keep abreast of current projects to know deliverables and timelines. Also, leaders will have a better idea of when and how to ask for new technology or ask for improvements to the current IT infrastructure.
Easier allocation of resources
One of the first things stakeholders involved in creating a technology roadmap template do is analyze the current IT infrastructure. This analysis helps them see the contrast between technologies and applications that are useful and those that are unnecessary.
As a result, you reduce costs by cutting off unnecessary applications and get to allocate resources to more critical infrastructure more effectively.
Who uses a technology roadmap template?
A technology roadmap template is excellent for:
Software development teams
Product development teams
Other internal teams involved in technology-related projects.
CIOs also find these roadmaps useful to determine the best time to adopt emerging technologies.
As visual aids, technology roadmaps are also great for presenting plans to department heads and supervisors, who have an easier time getting buy-in from upper management.
What is included in a technology roadmap?
There are nine key components of a technology roadmap. These are:
Timeline of IT initiatives
Let's break each one down.
Timeline of IT initiatives
The timeline of IT initiatives shows the time you expect it'll take to accomplish set programs and goals. It's a valuable component of your technology roadmap template as it keeps energies high and everyone on the same page.
Goals are the achievements your organization aims to realize with technological adjustment. As with every other plan, goals are best when SMART—specific, measurable, achievable, realistic, and time-bound.
Your roadmap's goals should include short-term and long-term goals that address what the company needs right now and in the future.
It's essential to set these goals because they help guide your employee's workflow.
This component offers a thorough explanation of the technological changes and how they affect employees' daily activities. Having this detail in your roadmap will help stakeholders prepare for any changes.
Resources include the funds, energy, personnel, and time required to onboard new technologies and maintain current systems.
So when creating a roadmap, it's essential to mention the resources stakeholders have available during the project. For example, it might include the contact information of project leads and team members to help with troubleshooting during the onboarding process.
It might also include the teams to help with issues after the project completion. Overall, this component provides all the resources stakeholders need before, during, and after the project.
Despite the best-laid plans, obstacles are bound to arise. These threats might range from the minute to those that can derail the entire project. Because of these threats, it's essential to include a risk factor component in your IT roadmap template.
Here, identify possible obstacles to successfully implementing the project and create preventative steps. For instance, if employees will have issues adjusting to the new technology, your team can plan a user guide to help overcome any unfamiliarity.
The system capabilities are the benefits derived from implementing the new technology. For example, adding a cloud-based takes care of upgrades, hardware, and more.
Milestones make progress measurable. Adding milestones to your technology roadmap makes it easier for stakeholders to track short and long-term improvement. Milestones are within a time frame, and stakeholders use them to ensure the company is on track to achieve desired outcomes.
Since you're implementing a new technology system, users will likely require training to adopt the system properly. So as you prepare your roadmap, account for training, whether for new systems or updates to existing ones. This way, employees will hit the ground running when they start using the new system.
Status reports keep stakeholders in the loop, and this component is updated as the project progresses.
Your status reports might include information about deadlines, milestones, and general news about the project.
Technology roadmap examples you can learn from
There are practical technology roadmap examples you can learn from. Here are our favorite examples.
⁠
⁠
⁠
Figma uses a Coda doc and a bit of social engineering to design the fastest way to implement company-wide changes.
You can read more about it
.
Roadmap - The DiDi Product Market Fit
⁠
⁠
⁠
The DiDi Product Market Fit example shows how to use a roadmap to increase your product/market fit score.
⁠
⁠
⁠
This strategic
showcases a simple way to keep track of projects, features, and timelines.
⁠
⁠
⁠
This
is a map for feature launches and is a simple way to highlight pressing issues and the timeline of resolving them.
👉
Get started with this technology roadmap template.
⁠
After you copy this template, you can start utilizing this free technology roadmap template for your technology projects and your team.
How to create a technology roadmap for the next project with Coda's template
Step 1: Fill out high-level details and add projects
On the
page, fill out high level details about your technology organization like goals, team, and overall timeline. This is the "wiki" that any of your stakeholders can reference to know more about the technology team. You may also consider adding more formal
here. At the bottom of this page, you can add all technology projects on your technology roadmap in the
table. For each project, add data like the
Est Start Date
,
Project Type
, and more. The dropdown for the
Project Type
can be customized in the
page.
Step 2: View project roadmap in different ways
On the
and
, you can view your technology roadmap in different ways. Each project has a start date and duration so this allows you to view your projects on a timeline or gantt chart (in the
page).
Step 3: Send out status reports
To keep your team and stakeholders updated on the status of technology projects, you can use the
page as an email template. The message in this page dynamically changes based on how your team updates your various technology projects. The numbers on this page are formulaic. Copy/paste this message into an email or use the
to send this message automatically with a push of a button.
Technology roadmap template FAQs
How do you write a technology roadmap?
No two technology roadmaps are the same. However, here are some critical steps involved in every technology roadmap:
Identify your main objectives
Get input from relevant stakeholders
Establish your roadmap's themes
Create a realistic timeline
Create a steering committee
Distribute the technology roadmap to relevant stakeholders
Assign tasks and responsibilities
Review your technology roadmap
What are the different types of roadmaps?
Each type of roadmap is listed below:
How is a roadmap different from a business plan?
A roadmap is a high-level visualization of your organization's big picture. It focuses on high-level steps and can be reviewed quickly and constantly. On the other hand, a business plan is a comprehensive document that takes time to create and takes a ton of time for stakeholders to digest.
What is included in a technology roadmap?
A technology roadmap usually consists of the following:
Timeline of IT initiatives
What are some examples of the types of technology roadmaps?
Examples of the types of technology roadmaps are:
What are the benefits of using a technology roadmap?
It provides a well-rounded strategic framework
Provides a better overview of project status
It makes it easier to allocate resources
It makes it easier to see the outcome of your plans.
A few of the 25,000+ teams that 🏃‍♀️ on Coda.
⁠
⁠
⁠
Coda is an all-in-one doc for your team's unique processes — the rituals that help you succeed. Teams that use Coda get rid of hundreds of documents, spreadsheets, and even bespoke apps, to work quickly and clearly in one place. This template is a Coda doc. Click around to explore.
Find out how to Coda-fy your rituals.