SOAR analysis is a simple evaluation model that helps new businesses to discover their strengths and potential. It shares some similarities with SWOT analysis; however, they aren't the same.
It offers a different approach to analyzing an organization, and many managers find it a good alternative for dealing with opportunities.
There's plenty to know about this evaluation model, and this article covers all you need to know. Here, we'll consider the following:
Why you should perform SOAR analysis
SOAR analysis advantages and disadvantages
7 Tips to conduct SOAR analysis the right way
How to conduct SOAR analysis with an editable SOAR analysis template
SOAR analysis template FAQs
SOAR stands for
Strength, Opportunities, Aspirations, and Results.
It was invented by Jacqueline Stavros, David Cooperrider, and Lynn Kelley in 2003.
Where a SWOT analysis includes
Weaknesses,
SOAR analysis focuses on the positive parts of the organization. If SWOT analysis were the grumpy uncle of the family, SOAR analysis is the hipster cousin.
So instead of focusing on weaknesses, SOAR helps identify areas where a business is doing well and how it can improve.
As with a SWOT analysis, a SOAR analysis will very well include drawing up a 2 x 2 matrix with the four resulting sections composed of the acronym.
We'll now have a more detailed explanation of what each quadrant includes.
This section determines what makes your organization unique and better than the competition.
It's an essential quadrant because it's these strengths that the manager can leverage and build on to optimize opportunities.
When filling out this quadrant, some questions to ask might include:
What makes our organization unique?
What is our unique selling point (USP)
What assets do we possess that are better than the competition?
Answering these questions is a first step to creating a Strength quadrant that will provide genuine value.
The Opportunities quadrant highlights the conditions that your organization can use to improve the odds of success.
Identifying these conditions can mean the difference between thriving and barely surviving down the road.
Some questions that can help you to fill out this quadrant include:
What trends can we take advantage of right now?
What are our best opportunities?
Can we create partnerships to increase our market share? If so, with whom?
What gaps can we fill in the existing market?
Can we move into new markets?
What pain points do customers have that we can fulfill?
Perhaps more than any other quadrant, the Aspiration quadrant is the heart of a SOAR framework. Here, you determine your aspirations for the future. These aspirations are built on the Strengths quadrant.
Note, though, that aspirations differ from your company's overall vision. While the company vision might be long-term, aspirations are usually shorter. For example, the company might aim to be the most prominent ecommerce store globally, but the aspiration might be first to become the biggest ecommerce store in the state.
Filling this quadrant can be challenging, but the following questions can help set you and the team on the right path:
What do we want to stand for?
What do we aim to achieve?
What should our company look like in the next ten years?
Just like the
Aspirations
built on
Strength
,
Results
also builds on
Aspirations.
What this means is that aspirations are quantified with results.
The results will tell whether an organization has achieved success or not.
You need to set SMART strategic goals and choose the key metrics to track to fill this quadrant. Questions to ask that help with this section include:
How do we measure success?
What metrics translate our aspirations into tangibles?
When do we measure these metrics?
Why you should perform SOAR analysis
There are several reasons why SOAR analysis has become a popular choice among managers and stakeholders. Here are some of them:
Recognize potential & opportunities
SOAR is a powerful strategic planning tool that can help bring all key stakeholders together to identify a company's potential. Filling out the quadrants, especially the
Strengths and Opportunities,
can help all stakeholders see an organization's potential and the available growth opportunities.
Refine strategic planning
A SOAR analysis helps you discover the strengths of your team, explore new initiatives, and align these with the future aspirations of the organization. Thus, decision making is adapted to what the company needs.
A SOAR analysis reduces the guesswork. Using a SOAR analysis template, you'll identify your strengths clearly, which can make it easier to make informed decisions on how to allocate resources.
SOAR analysis advantages and disadvantages
The pros of SOAR analysis
One main reason SOAR is remarkable is how it encourages stakeholders to act. It doesn't merely show the current strengths of an organization but promotes setting goals.
Using a SOAR analysis framework and a
can help you build out a cohesive strategy.
⁠
⁠
⁠
Unlike SWOT, which has
Weakness and Threats
quadrants, SOAR is more positive and forward-looking.
Its simplicity makes it easier to understand where the business is headed by building on strengths with aspirations. As such, a company's next steps are much more apparent than with other frameworks.
The cons of SOAR analysis
Some of the criticisms of SOAR analysis are:
Lacks in-depth analysis of the market & competition
While positive and forward-looking thinking is excellent, it can be disastrous if a company fails to consider market conditions fully.
For example, SOAR focuses on the future instead of considering market factors like product pricing by the competition.
SOAR analysis lacks in-depth market analysis, leading to you focusing on the wrong metrics and measuring success.
It doesn't include threats & weaknesses
Another downside of SOAR analysis is how it fails to consider the threats and weaknesses of the organization.
SWOT takes these into account, which is likely why many people prefer it. If you're one of such people, CODA's
will be invaluable to you.
⁠
⁠
⁠
Because it focuses so much on strengths, SOAR analysis might blind a company to critical external factors.
Aspirations can feel redundant
Although Aspirations are slightly different from the company's vision, there often isn't enough difference not to make them feel redundant.
SOAR ignores weaknesses and threats that can cripple an organization.
⁠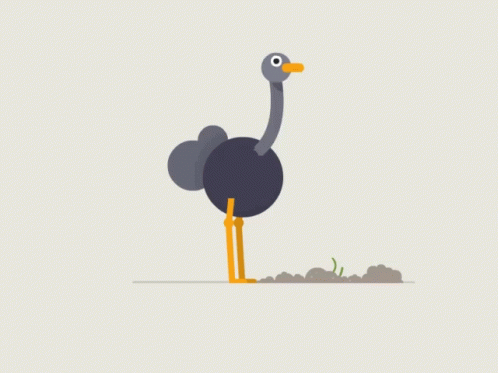 ⁠
⁠
If a company wishes to improve, it needs to know where it's failing and what challenges it'll face.
Since SOAR fails to examine the weaknesses and threats, there's little to no action point for the company. No wonder SWOT analysis is viewed as the better option.
Seven tips to conduct SOAR analysis the right way
If you still want to use SOAR analysis, here are some tips that can help you to at least do it right:
Start your SOAR analysis by stating why you're using it. Next, you should clarify the process' focus and the expected timeframe for completion.
Defining objectives also includes determining the current goals and vision of the company. Although SOAR doesn't have a section for weaknesses and threats, it's prudent to reframe challenges into opportunities and work that into the Opportunities quadrant.
To get the best from your SOAR analysis session, you must have the right team at your disposal. The best team comprises different participants from all levels of the organization who can provide different but valuable perspectives.
For the best results, choose team members from different departments within the company. Unfortunately, it might be hard to get everyone together physically because of the pandemic. Fortunately, video conferencing software can still allow you to have sessions with stakeholders.
3. Use brainstorming tools for teams
Brainstorming involves making all team members understand the four sections of the SOAR model.
Therefore, use tools that can help in these sessions. One tool that can help is CODA's
. It's a simple template you can use with physical or remote teams.
⁠
⁠
⁠
Next, take the floating ideas and organize them to get valuable insight. Then, after cutting down all ideas to the most valuable options, create the vision or aspirations and determine how you'll measure success.
5. Prioritize the most important ideas
Next, have team members determine the most critical issues for each section of the SOAR analysis.
This can be tedious, but a tool like CODA's
can help identify opportunities to tackle first.
⁠
⁠
⁠
Next, based on the priorities, create an action plan. This will include assigning roles and responsibilities to different people within the group.
⁠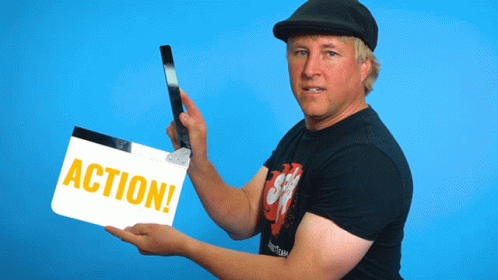 ⁠
⁠
You can use the
to make carrying out these responsibilities easier for all involved.
Finally, create a report of the SOAR analysis and share it with key stakeholders. The report should make it possible and easy to track progress and inform about any changes and updates.
⁠
is a template that can at least provide stakeholders with real-time information about company projects.
⁠
⁠
⁠
👉 Get started with this SOAR analysis template.
⁠
After you copy this template, you can start utilizing this free SOAR Analysis template for your projects and business.
How to conduct SOAR analysis with Coda's template
In the first page of this template,
, you want to understand the different ideas of each part of the SOAR Analysis and what they are made of. Once you have an understanding of your company's
Strengths
,
Opportunities
,
Aspirations
, you can find which
Results
you would want your organization to deliver upon.
The
will help you and your team map out an analysis of things your organization may want to achieve.
To manage your team and people that are a part of your organization, visit the
page. On this page you can add new people and their details to your database of people that are a part of your team.
SOAR analysis template FAQs
What is the difference between SOAR vs. SWOT analysis?
SOAR analysis stands for Strengths, Opportunities, Aspirations, and Results, while SWOT analysis is an acronym for Strengths, Weaknesses, Opportunities, and Threats. While SWOT assesses your internal and external conditions, SOAR analysis focuses on creating a vision of the future.
When to use the SOAR analysis?
Since it doesn't look at the Threats and Weaknesses of your company, it's prudent to use SOAR analysis only after other frameworks like SWOT analysis have been used to create a strategy.
Who is SOAR analysis for?
SOAR analysis helps existing, and new companies improve their focus on development.