💡 Make sure you are on a laptop / desktop, and you must have a login to otlive.orangetheory.com.
If you don't have a Coda account, you'll need to sign up for a Coda account - It's
free
.
⁠
⁠
⁠
Connect to Orangetheory server with your credentials
When prompted to connect to
OTF: Data Extractor
, click
Connect Later
. 👀 (In case you've missed this step / run into an error page, please
again to start over. 🙏)
⁠
⁠
⁠
When prompted to connect to
OTF: Authenticator
, enter your Orangetheory credentials.
⁠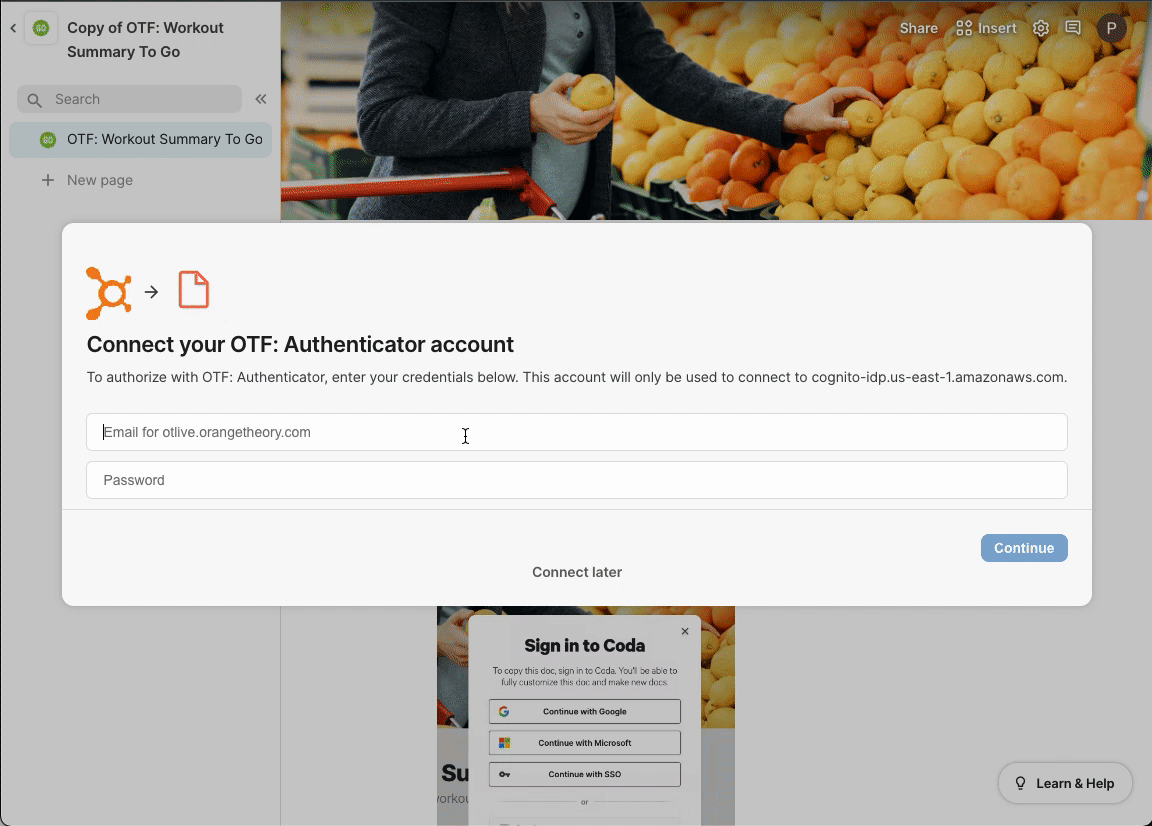 ⁠
⁠
💡 Don't feel comfortable sharing your credentials with Coda? Check out
!
After the dialog closed, scroll down & refresh the data with your credentials by clicking the
Refresh Data
button (See screencast below.)
⁠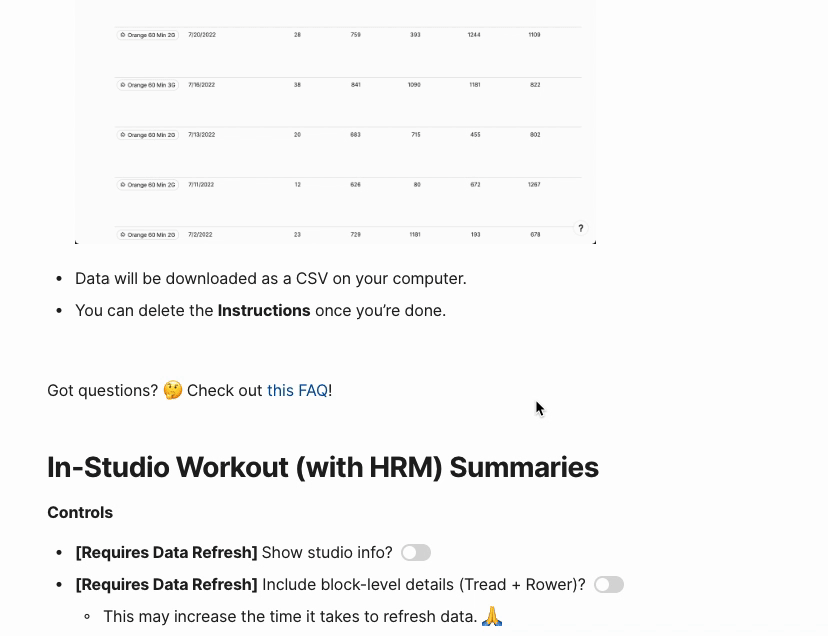 ⁠
⁠
Optional: If you'd like to include studio & block-level data as a part of your export, adjust the toggles accordingly, and click
Refresh Data
. ​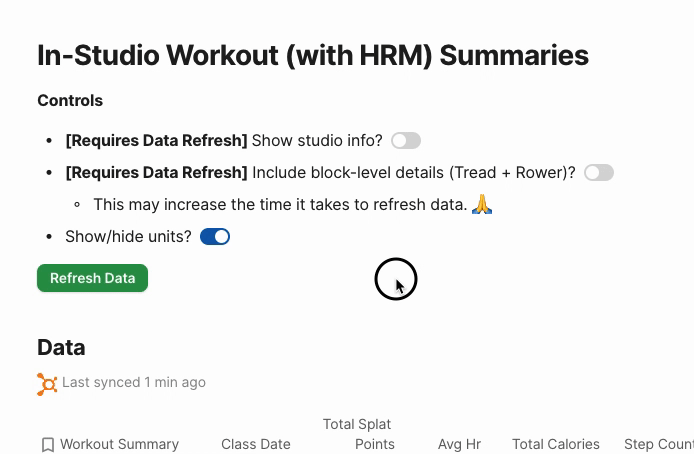 ⁠
⁠
Once the refresh is completed, hover over the table, click
Options
, the
kabob
(
...
) at the top right, then
Download as CSV
.
⁠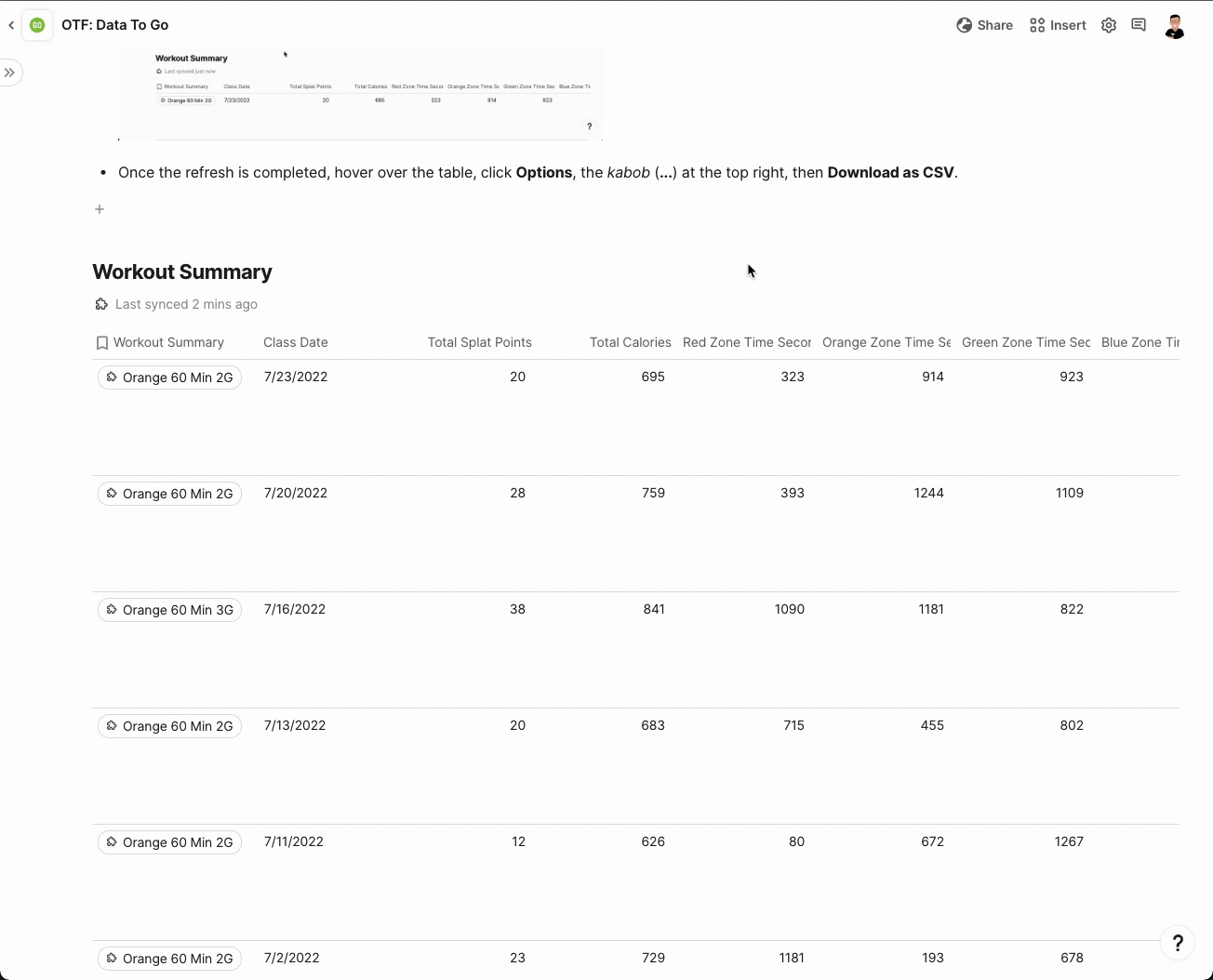 ⁠
⁠
Data will be downloaded as a CSV on your computer.
You can delete the
Instructions
once you're done.
Got questions? 🤔 Check out
!
In-Studio Workout (with HRM) Summaries
[Requires Data Refresh]
Show studio info?
⁠
[Requires Data Refresh]
Include block-level details (Tread + Rower)?
This may increase the time it takes to refresh data. 🙏
Minute by Minute Heartrate