⁠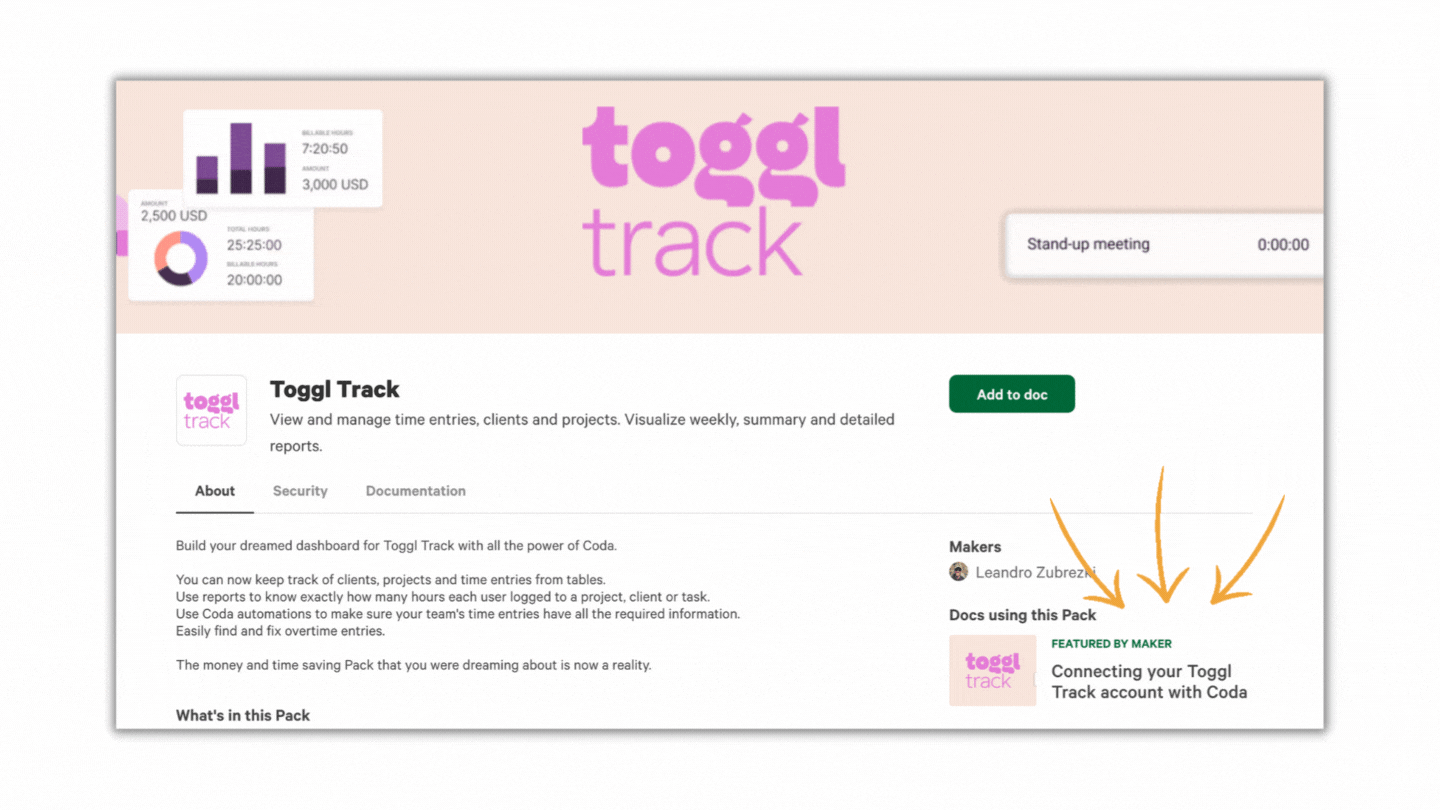 ⁠
⁠
Featured docs are published
docs that can be featured by the Pack Make
r and they will show up at the top of the Pack listing page.
Your featured doc is very important because it's the
easiest way to showcase how the Pack works
, what's the Pack use case and why it should be used.
In other words, it's the best way to convince a maker to install your pack.
A great featured d
oc should...
Showcase how the Pack's features work together with Coda's building blocks (tables, buttons, canvas, formulas, automations, etc).
Be simple to use and easy to understand— any maker should be able to know what this d
oc & pack
does and why it's important.
Use cases/scenarios where the doc can be used. What pains does it solve?
Step-by-step instructions on how to set it
up, including
at the top of each page. Videos are great to accompany the written step by step!
Story of why you built it (if solving a personal pain)
Copy doc or Copy page button
Your doc
must
have:
Title and subtitle that clearly shows what the doc is about.
Short i
ntroduction
paragraph (3-4 sentences) to the Pack and what it does.
Link or button the Pack listing page.
Instructions on how to install/authenticate the Pack (if applicable).
Examples
of the Pack features (Tables, buttons, formulas).
Sample data from the synced account to the Pack.
Your doc
could
have:
GIF or screenshot
that showcases how the pack works.
The story of why you decided to build this pack.
More about the Pack builder and contact info.
Examples of great featured docs