⁠
⁠
⁠
⁠

⁠
⁠
Drive as fast as possible on infinite procedural roads. You'll need the best reflexes to beat the 90° turns and the spectacular road patterns. Be a superstar and take risks by making awesome acrobatic tricks. Surpass yourself and challenge your friends on the online dedicated speed and score leaderboards.
Hyperun is a mix of driving skills, endurance, style and gravity defying roads.
⁠
⁠
⁠
⁠

⁠
⁠
• The game is going really really fast.
• Speed and Score international leaderboards.
• Learn from the best by watching the replay of any leaderboard entry.
• Advanced vehicle customization.
• Colorblind-friendly colors
• Instant pleasure: smooth and reactive user experience, no loadings.
• Procedural tracks. Every race is unique.
• Extreme motorcycle tricks for spectacular driving.
⁠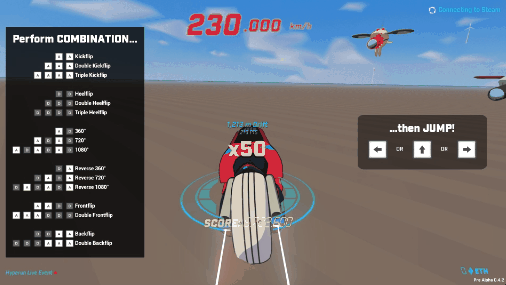 ⁠
⁠
⁠
: Level Building, Programming, Rendering, VFX
⁠
: Game Design & Programing
With the help of: Shin from
⁠
<iframe width="560" height="315" src="https://www.youtube.com/embed/6GfdGfMrdHQ" frameborder="0" allow="accelerometer; autoplay; encrypted-media; gyroscope; picture-in-picture" allowfullscreen></iframe>