The Peace & Power of Reset
Stress is inevitable, but cumulative stress, which can harm our physical and mental health, is avoidable.
Like interest,
compounds over time and, if unchecked, it leads to burnout and can be harmful to our physical and mental health. This is fueled by a cultural delusion that in order to succeed, we have to burn out.
But what if it were easy to reset your nervous system and release stress?
Research is now proving that it doesn't have to be so hard to prevent stress from compounding. Neuroscience shows that we can course-correct in as little as just 90 seconds of our day.
⁠
⁠
⁠
So what exactly is a Reset?
A 'Reset video' is a media collection of things (think vision board meets slideshow) that remind you of who you are, in a way that brings you joy, and calms your nervous system in 60-90 seconds — before, during, or after a stressful experience. Things that bring you calm and joy could be anything: your children, pets, landscapes — as well as quotes that inspire you and music you love. It also includes a breathing bubble to guide you to deeply inhale and exhale while you're watching your Reset (activating your parasympathetic nervous system and lowering your levels of the stress hormone cortisol).
You can come back to your Reset video anytime you need a reminder of who you are and what you care about most. You could even make it part of your occasional reflections and team rituals.
Adapted from:
Coda: Your Toolkit
Coda is an all-in-one doc that blends the best of docs, spreadsheets, presentations and applications into one unified surface. It comes with building blocksーlike tables that talk to each other and buttons that take actionーso anyone can make a doc as powerful as an app.
📄 A doc
A familiar start
Blinking cursor on a blank page. Coda is
a doc.
All the expectations of a modern doc: real-time collaborative, 👋 emojis, comments, sharing.
📊 A spreadsheet
Flexible like a spreadsheet, organized like a database
Active Tasks
Moving the sliders under 'Days Estimate' will change them accordingly in the table above.
📱 An app
Interactive and engaging with buttons
Connect to other apps with Packs
⁠
⁠
⁠
What's the weather in Tahiti?
⁠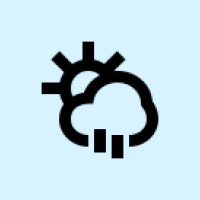 ⁠
⁠
Get a map of your neighborhood
Saving time with Automations
⁠
⁠
⁠