How do I determine my daily goal?
Hydr8 comes with some default values based on an average person's use case. It is typically recommended to have at least
of water every day. Each person's goal may very based on many factors like activity and health levels, caffeine intake habits, medications as well as local temperatures and humidity. For best results consult your physician to determine your daily goals and set it in the app.
How frequently should I drink water?
Experts suggest that you should Hydr8 yourself based on the exercise levels and activity that you are doing as well as the weather conditions. Typically you want to ensure that you are keeping your body topped up by hydrating at least once every hour. You may need to adjust this based on how much water you drink or other factors.
⚠️

Daily goals and frequency of drinking water should be defined based on individual needs by consulting a medical professional. Recommendations mentioned here is not medical advice.
How to use the Hydr8?
The app is organized into 3 tabs
Activity
See your water intake activity for today and log water intake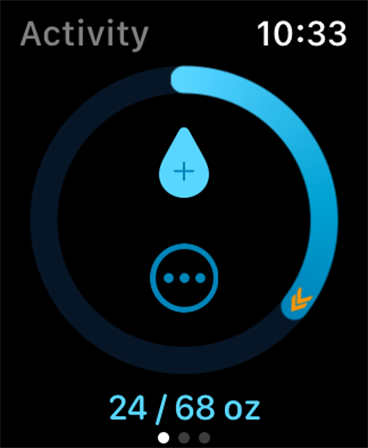 Quick Add Button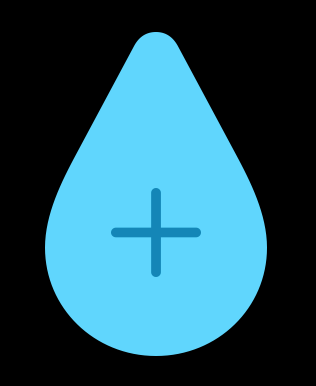 Quick-add button is a shortcut that allows you log preset amount of water in a single tap.
By default this is set as 120ml. You can chance this in the quick-add settings to suite your needs
Multiple Intake Options
Tapping the options button will open a modal where you can select the exact amount of water you want to record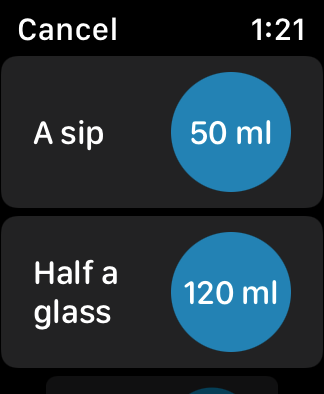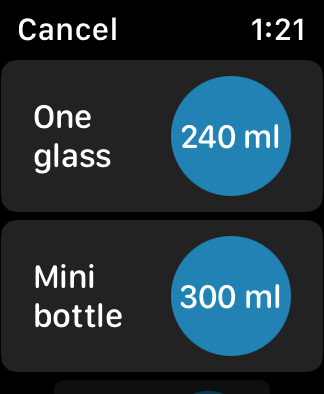 Settings
You can customize the app according to your needs.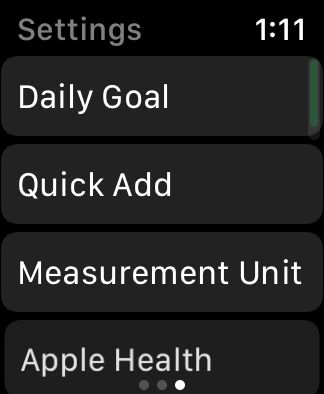 Daily Goal
This setting allows you to select your water intake goal.
Quick Add
This setting
allows you to change the amount of water you record when you tap on the quick-add button.
Measurement Unit
App supports two measurement units for water - milliliters (ml) and US fluid ounces (oz).
Measurement Unit
setting
allows you to select between the two. You can change this setting at any time without loosing any past data. App will automatically adjust the display based on current chosen measurement unit.
Apple Health
Hydr8 supports syncing your water intake data to Apple Health. The sync is enabled by default and the app will request your permission to read and write water intake data to Apple Health when you first start using your app. You can turn off syncing at any point in time using this setting.
⚠️

NOTE: Sync will not work when app does not have permission to access Health data regardless of the toggle button status. You can update the permissions from Settings > Health > Apps > Hydr8.
⚠️

NOTE: App will only sync water intakes recorded after the sync is turned on. If sync was turned off and then turned on again, all the data recorded while the sync was turned off is not synced to Apple Health
Intake Options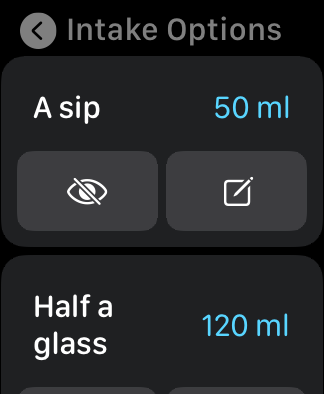 Hydr8 allows you to set-up your own intake options. You can edit description and/or quantity for each intake option from this setting. You can also hide the intake options that you do not want to show on your home screen.
About
Select Settings > About and scan the QR code with your iPhone camera and open the link to learn more about Hydr8.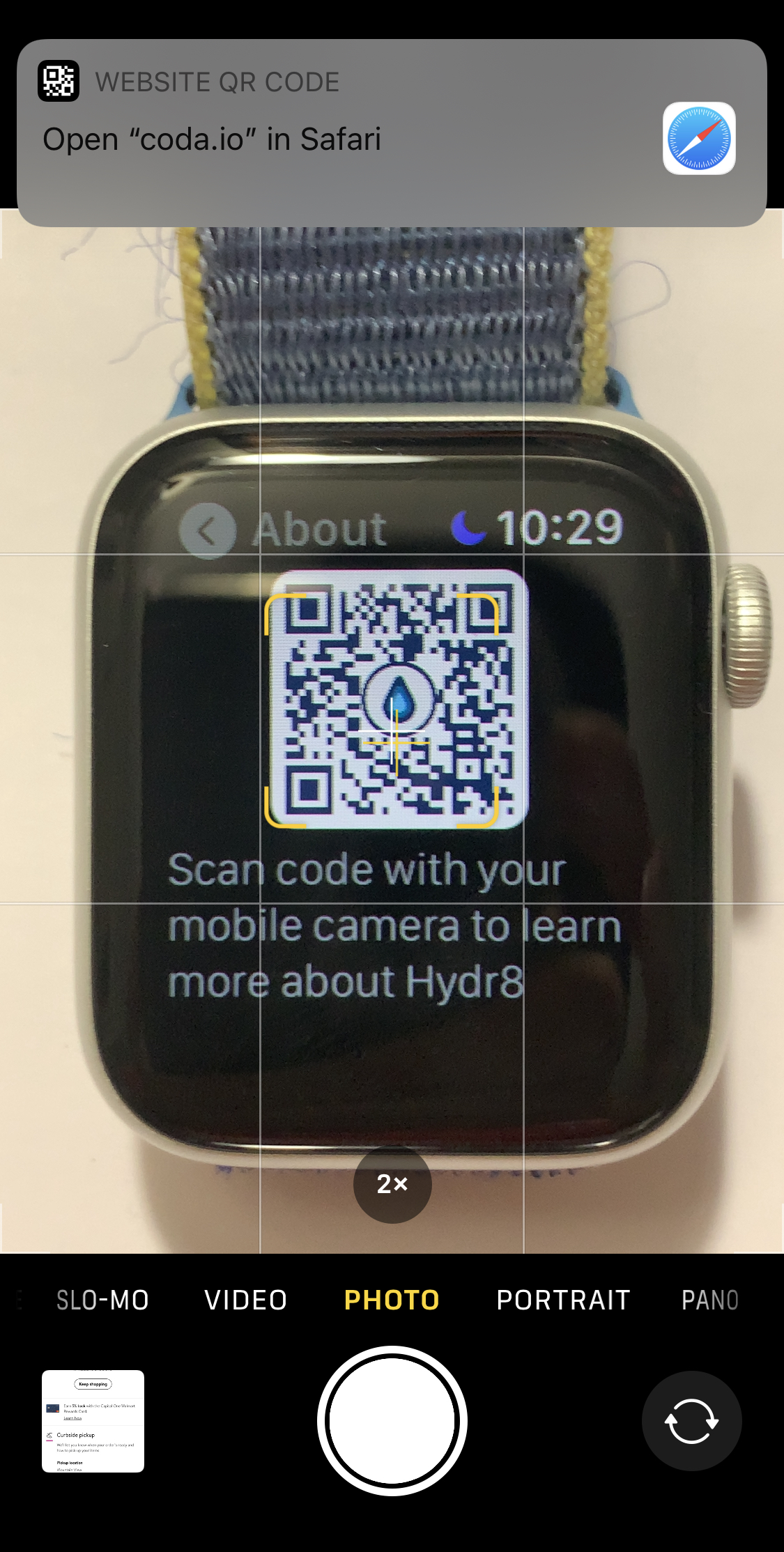 Complications
Add a complication to see your daily progress at a quick glance and open the app from your watch face with a single tap. Complication is a great way to keep yourself reminded and motivate yourself to reach your hydration goals for the day
How to add complication to your watch face?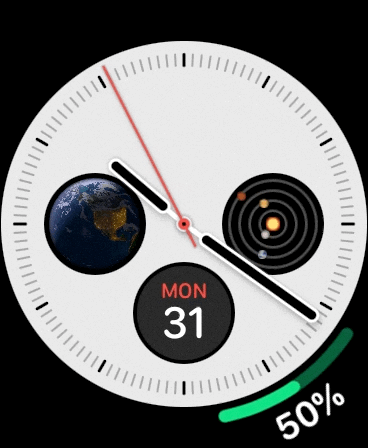 Long press your watch face
Swipe left/right to select the watch face that you want to use
Swipe right to 'Complications'
Select the location where you want to add/replace the complication
Browse the list of all compatible complications and select 'Hydr8'
Press the digital crown to exit the edit mode
Hydr8 comes built in with a complication for every watch face so you have flexibility in using Hydr8 with the watch face of your choice.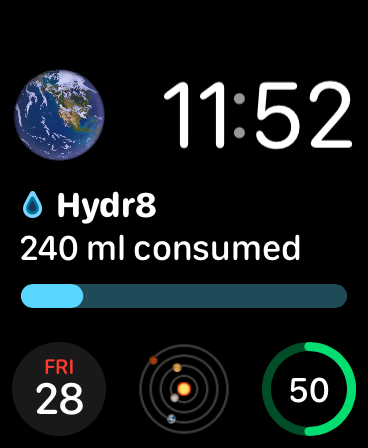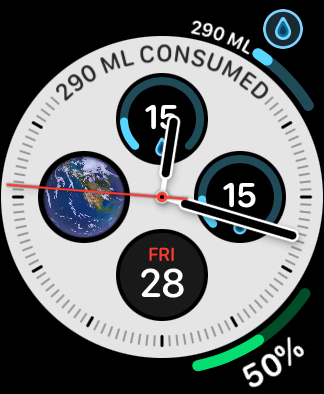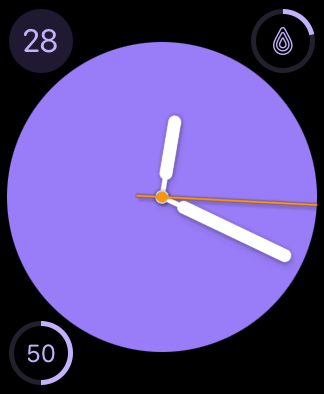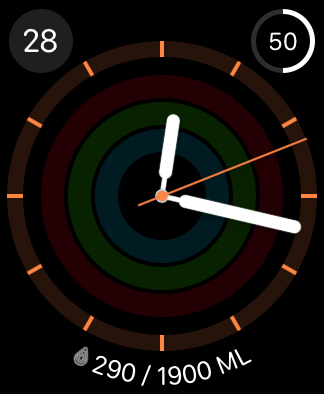 Apple, Apple Watch, iPad, iPhone, watchOS, iCloud and Siri are trademarks of Apple Inc.