What is Hydr8?
Hydr8 is an app for your Apple Watch that Apple forgot to add! Hydr8 helps you track your water intake and improve your hydration habits. Regular water intake helps you take care of the needs of your body. Whether you are training for a 5k run or dealing with a cold, keeping hydrated ensures that your body is prepared.
⁠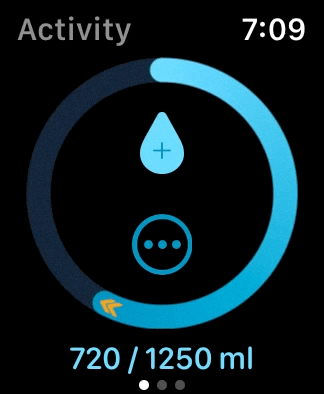 ⁠
⁠
How to get started?
You can start by downloading and installing the app from App Store on your watch on your iPhone.
Enjoy the app and share your
to help improve the app.
Why choose Hydr8?
Hydr8 is a
free application
that is focused on providing best in class experience to help you accomplish your goals. The app comes with
easy to use
interface and
customizable
experience. Hydr8 is build with
privacy
at its core so you can have peace of mind in knowing that your information stays yours and you have complete control over it.
We have an openly available
and welcome new ideas from community through our
channel.
How can you help?
Hydr8 is a one person team and it takes time and effort to do this. I am currently doing this as a hobby project. If Hydr8 has helped you in your journey please consider
supporting the app by buying me a coffee ☕️ or donating via
and rating the app on App Store.
Apple, Apple Watch, iPad, iPhone, watchOS, iCloud and Siri are trademarks of Apple Inc.