We're big fans of helping people get organized and stay organized in project management. It's not just because we love templates (although we do), but also because a little organization and planning can really help project managers like you crush the projects you're working on.
Good plans keep you on track, focused on the important details, and push working towards the goal of a successful project, however, that is designed. Included in these documents and plans that you've put together should be the ever-important project execution plan.
What is a project execution plan (PEP)?
A project execution plan (PEP) is a management plan document that contains the details for executing, monitoring, and controlling your projects. This document lets you define the objects, scope, KPIs, and resources needed to successfully complete the project, including
to help mitigate any issues that come up along the way.
The PEP is basically a roadmap for your project that also includes directions, where to stop for gas, and who should be riding shotgun as you move through the project.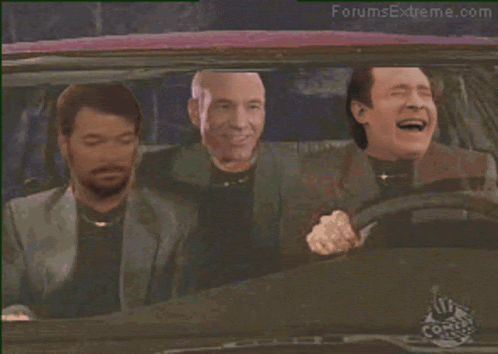 What is included in Coda's project execution plan template?
Our project execution plan template includes a space for all the information you're going to need to capture to run a successful project. This template gives you a way to break out of trying to manage your entire project in Excel and helps you organize your information in a more user-friendly way.
If you're seeing things that you don't need for most of the projects that you're running or if something seems to be missing, it's okay. You can customize this template to suit the exact way that you work and add (or remove) spaces for the kinds of information that you typically need for your project execution strategy.
Project overview and project scope
Always start your PEP with a project overview (including the project name). You're doing this because it helps your project team get a quick sense of what's going to happen over the course of the project and, along with that, what the scope is going to look like. The PEP is kind of a living document, so these may change (and we have a
to help with that), so be ready to adapt this as necessary. But, for the most part, the general information here will remain constant.
Project objectives and KPIs
Once you've covered the overview, move on to project goals and what needs to happen for this project to be considered successful. Define KPIs, the metrics you're using to measure them, and objectives as clearly as possible to help you and your team move towards those goals. If you need to, you can even attach specific project deliverables to each KPI to increase awareness around what needs to happen.
Project resource allocation
Make sure you define what resources you have available throughout the project. This includes what team members you'll be working with, what tools you'll have during the engagement, and anything else relevant. For example, if you're bringing in subcontractors, like an outside design team to help with the project launch, include them and how they're able to help during the project.
Communication plan
Communication plans are critical during projects. Not only is it important to make sure that everybody can reach people when they need to, but you're also letting the team know how often to check-in, what the best method of communication is for each member of the team, and what expectations are around communication.
You should try to take this one step further and include a communication plan for project stakeholders as well. This information can usually be found in the
, but the more visible it is, the better.
Project schedule, activities, and milestones
Always include a detailed schedule, a list of expected activities, and key project
in your PEP. This helps keep everyone on your team on track (including yourself) by showing them where they should be in the project at any given time. And, it allows you to show your team what the important moments are (the milestones) and when they should be reached.
Budget and project costs
This may be lower on our list, but budgets aren't a lower importance detail. Providing your team with a detailed
helps you keep costs in check and helps you deliver the project without spending too much. Include cost estimates and cost management strategies here as well.
Roles
Make sure you clearly define who's doing what in your PEP. This keeps people in their own lane and focused on the tasks they do best. And it eliminates confusion when there are people with the same skills or related skills on your project. It lets them know which aspect of the project they're supposed to focus on.
👉 Get started with this project execution plan template.
How to create a project execution plan in Coda
Step 1: Input high-level data about project
On the
page, you'll see all the pertinent sections to fill out for your project execution plan template. The first things you should fill out include the project summary, scope, and other high-level information about the project. As you scroll down through the page, you'll see some default values in the dropdowns (like in the
table). All of these defaults are defined in the
. You can completely delete these default values and customize them for your own project and team.
Step 2: Add tasks and milestones to the work breakdown structure
You will add all the important activities, tasks, and costs for your project under the "Work Breakdown Structure" heading on the
page. Unlike Excel, the
table has multiple column types to make tracking and monitoring your project easier to do. A slider column lets you and your teammates quickly show the completion % of a task.
You'll notice the
table is right below the
table. That's because all the default values in the
Milestone
column in the
table are defined in the
table. Customize these milestones to fit the needs of your project.
Step 3: View overall project status
The
gives you a different view of your project. This page is kind of like a dashboard for your project. See the average completion percentage for your milestones as well as your tasks. These charts dynamically change based on what you've entered in the
and
tables, respectively. There are many more charts you could add to visualize your project status. These two charts are simply examples of what you can do in this project execution plan template.
Project execution plan template FAQs
What is an execution plan in project management?
What are examples of project execution plans?
What is the difference between a project execution plan and a project charter?
What are some of the steps in writing a project execution plan?
A few of the 25,000+ teams that 🏃‍♀️ on Coda.
Coda is an all-in-one doc for your team's unique processes — the rituals that help you succeed. Teams that use Coda get rid of hundreds of documents, spreadsheets, and even bespoke apps, to work quickly and clearly in one place. This template is a Coda doc. Click around to explore.
Find out how to Coda-fy your rituals.
Connect with a Rituals Architect