Use Coda for your technical documentation such as product requirement documents (PRDs), product requirement frequently asked questions (PRFAQs), and beyond.
1. Standardize your
Add common language and segments that each product launch needs to include, then lock the Page so folks don't accidentally make edits to it.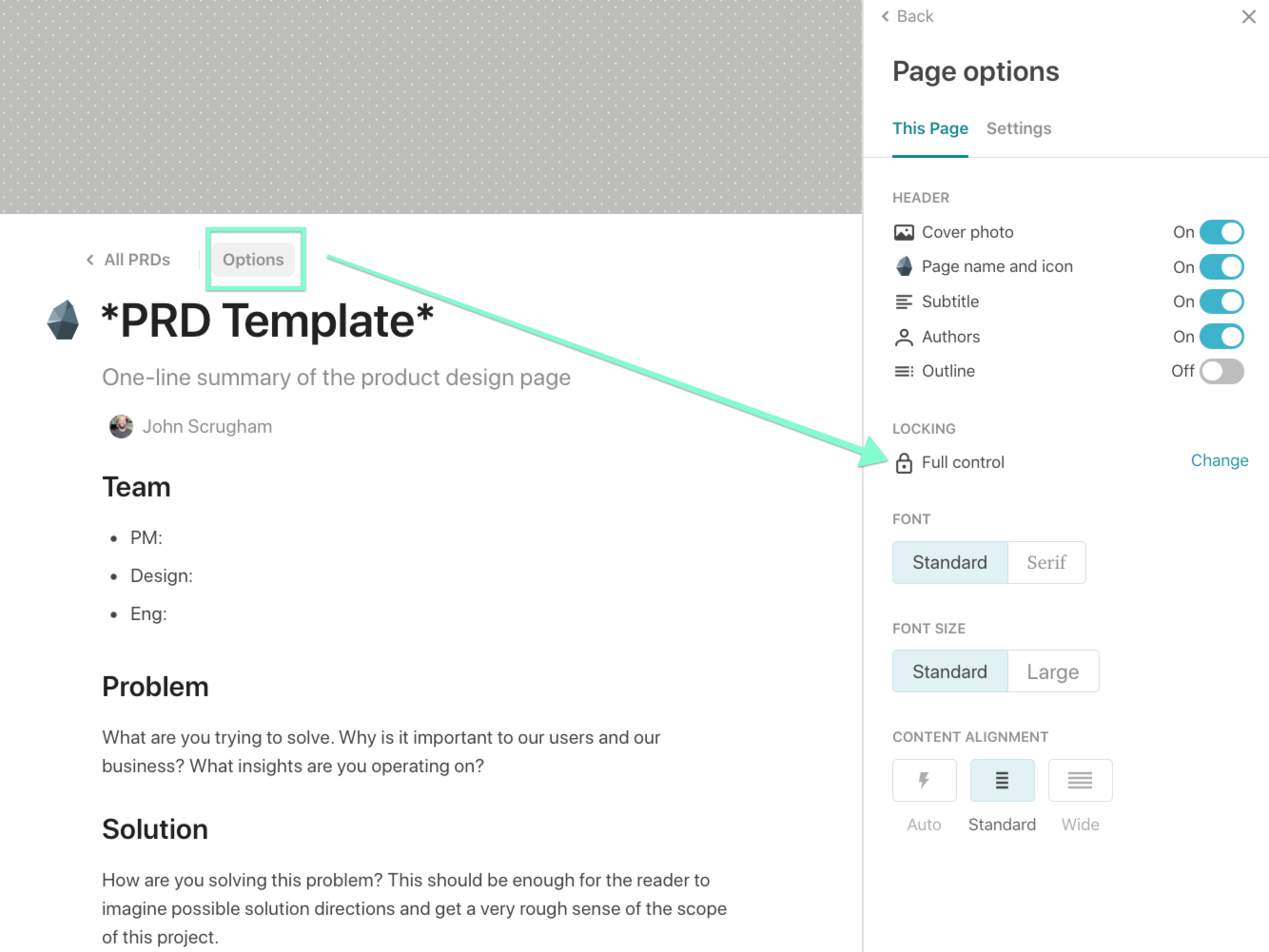 2. Re-use the
for new PRDs.
You have two options for how you can copy the
when it's time to create a new write-up.
A. Click the "..." to the right of the Template Page to open up the Pages options > Duplicate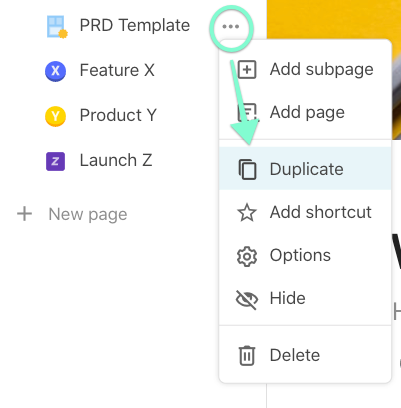 B. Add the feature into the PRD table within
> Click the button "Create PRD"

3. Add and edit your Product Page such as
4. Invite your team
Share your designers and engineers on the doc if they don't already have access by going to Share > adding their name or email address > Share.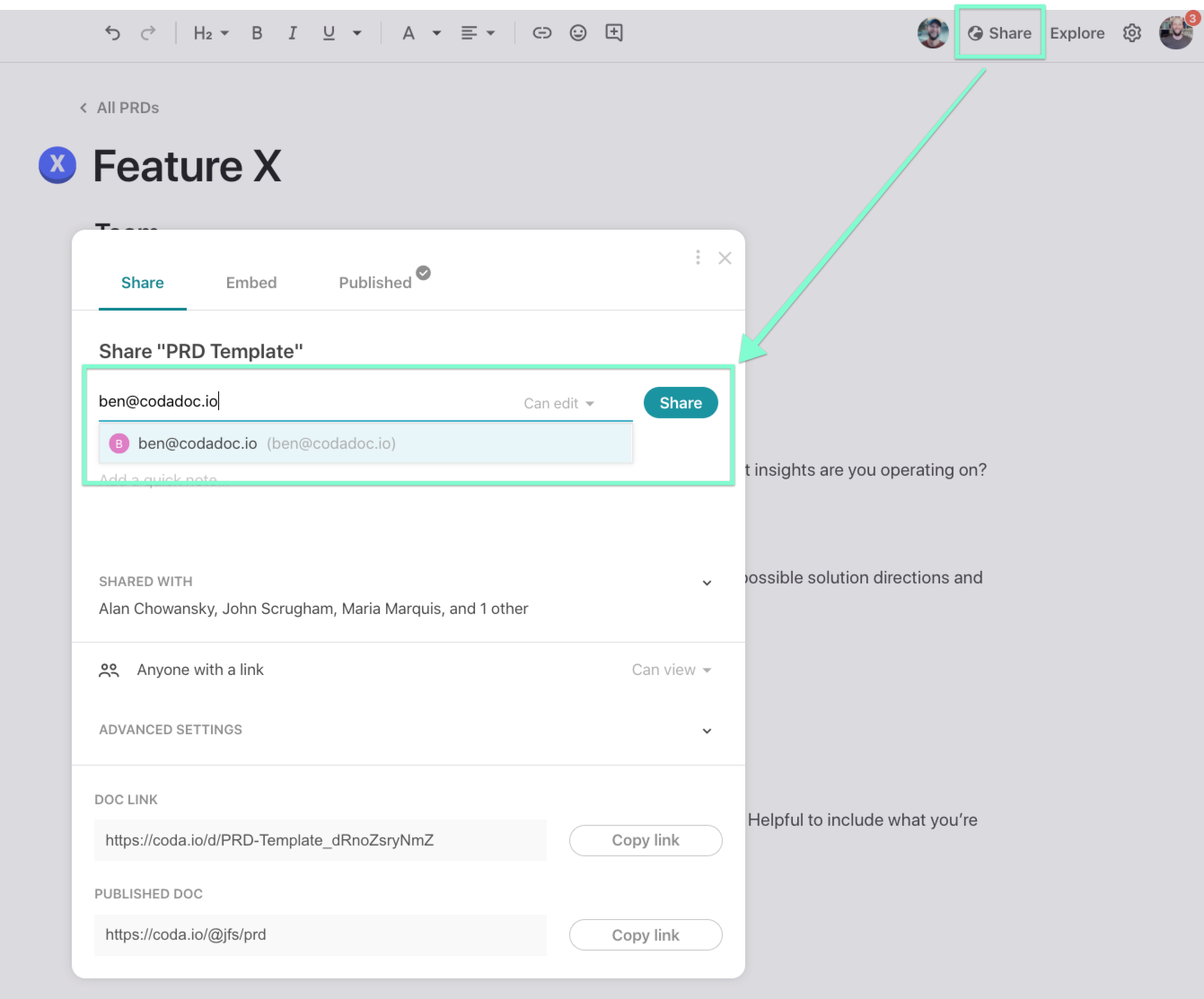 Email or Slack the team that URL of the Feature Page. Each Page within your Coda doc is a unique URL that will bring people to the right page in the doc.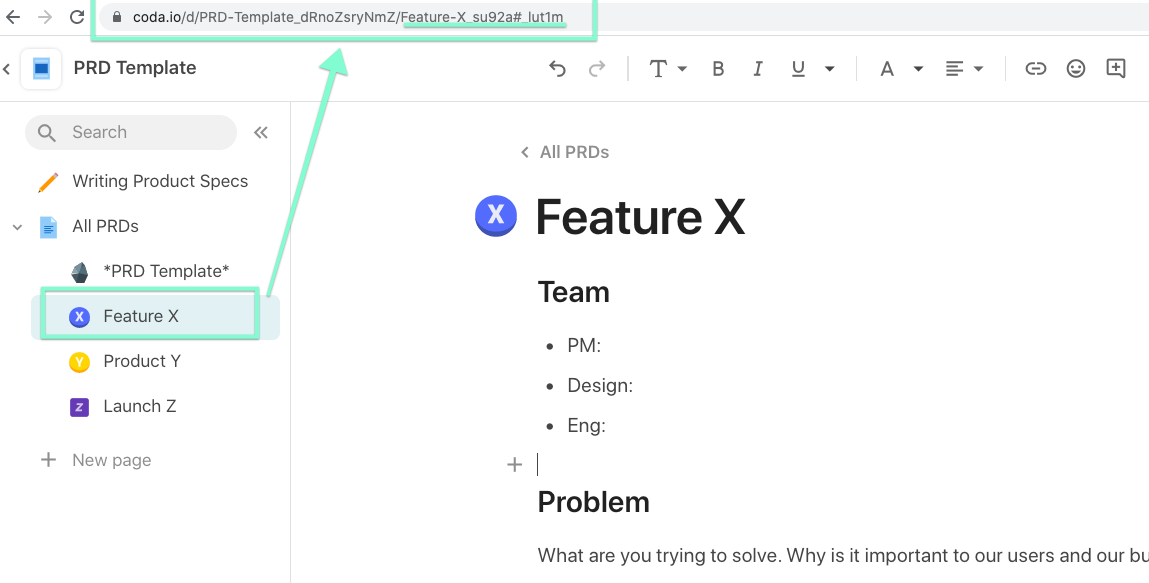 Other templates