I built this to keep track of any and all personalities who could be a good partner for a ghost kitchen or packaged goods brand
Right now, it's organized by how each prospect fits into the food space (Recipe Creator, Influencer, Celebrity, and Chef)
On each display card, you'll see "My Take" on where I think this individual fits in and how they could go about expanding into the world of food
For additional info, you can click out to their Wikipedia page/ Instagram or click in for more info (e.g website, how they are involved in the food space)
My take
Molly Baz was a food editor at Bon Appétit. She has since left Bon Appetit, started her own newsletter/recipe club on Patreon, and launched her own cookbook. She has a decent size cult following and sells merch and a branded box of salt as well (proving her community wants to display their excitement about her to others). I think that she could expand her packaged goods beyond just salt. I think it could also be an interesting concept to have a restaurant that features Molly's (and other recipe creators) recipes.
My take
Alison Roman started in the Bon Appetit kitchen. She is a cook, writer and author of the New York Times best seller "Nothing Fancy" as well as, "Dining In." Similar to Molly Baz, Alison has a very cult like following. She can be polarizing though, either like / dislike, so there might be more to do with someone like Molly Baz. Regardless, I think Alison could start a delivery market in NYC/ LA that contains all of her go to items for recipes. You could either purchase products individually or you could have them bundled into all the ingredients for a recipe.
My take
Priya Krishna is an Indian-American food writer and YouTube personality. She contributes to The New York Times, The New Yorker and others. She published Indian-ish, an Indian cookbook in 2019. She could expand into grocery store shelf items such as spices, sauces etc. She could also lead her own healthy-ish, trendy Indian delivery restaurant that could do very well. I think there is a gap in the market for this.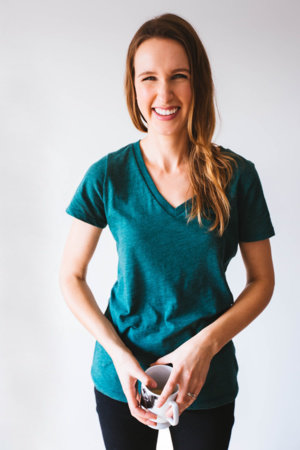 My take
Cookbook and Instagram that is very popular. She focuses on clean ingredients and recipes that take minimal ingredients. Another prospect for packaged goods. She could expand into more niche packaged breads (i.e. turmeric cake mix etc.)
My take
Very popular Instagram and blog. she has also launched two cookbooks. Her recipes are less focused on health and more about good tasting food in moderation. I think she could partner with a bakery like Milk Bar or launch a line of desserts for grocery stores.
My take
A super popular Blog, Instagram and Cookbook. She is focused on clean ingredients in recipes that are convenient. I think she could be a very good face for a frozen food line.
My take
She is a bit more under the radar but her cookbook "Salad for President" is very popular and gorgeous. I think she could do unique and interesting jarred sauces or vegetables in specific CA markets and food stores and do very well.
My take
He does already have packaged foods under the label "Food God", but there still could be something there.
My take
Tracy Anderson Method has a cult-like following for her exercise classes. She could expand into her own line of drinks / pre or post work out snacks.
My take
She is an influencer who is big on TikTok. She recently partnered with Erewhon and had a smoothie named after her. She has also partnered with Chipotle. She is a big fan of ProLon.
My take
She has gained such a following in the past year. She promotes lots of other wellness brands and health restaurants. She could partner with a celebrity and launch a health market in NYC or launch her own brand of supplements. Could also do well launching a non alcoholic cocktail line. She is a big participant in the sober trend.
My take
Beyond Goop Kitchen, I think there could be space to create packaged goods, that are different from Moon Juice, but still in line with Goop Kitchen. For example, would there be room for expansion into Frozen Meals aka Goop Kitchen at home? Goop Grocery?
My take
Chrissy Teigen has her two cookbooks, Cravings: Recipes for All of the Food You Want to Eat and Cravings: Hungry For. She also has a line of cookware in Target. I think the natural next step for her would be to create either a ghost kitchen similar to Goop Kitchen for healthy inspired Thai food or a packaged food line. I think there is a gap in the food market for healthy and relatively quick Thai food and Chrissy is the perfect person to fill the void.
My take
Kourtney Kardashian, the oldest of the Kardashian sisters. Her individual venture is the lifestyle blog, Poosh. Poosh is centered around curating a healthy and luxurious lifestyle. They have a very select few packaged good products, like Matcha. I think she could really profit from expanding her line of Poosh products versus just selling third party.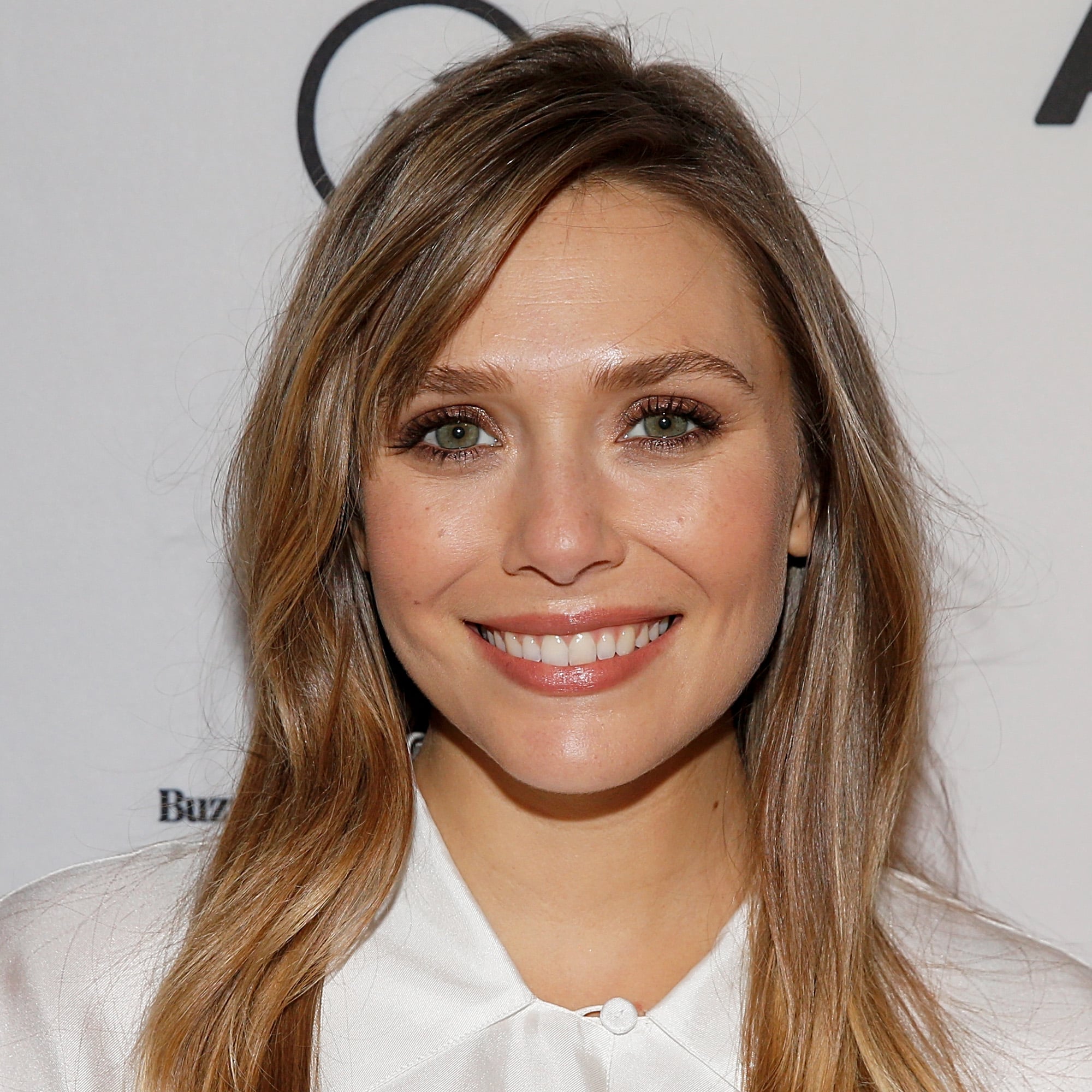 My take
Elizabeth Olsen has been very active on social with her own garden and growing food sustainably. She has also been on Bon Appetit cooking channel. I am not sure where she could fit in.
My take
He had his TV show Master of None, which was centered around food. His affinity for food is now part of his identity. He is a self declared food connoisseur. He has quite a few celebrity chefs. I think he could partner with one of them to create something in the food space.
My take
Makes all natural home and baby products. I feel like she could very easily expand into packaged baby food or a delivery kitchen that was designed specifically for LA moms, offering very healthy, minimal ingredients, seasonal food for babies / toddlers.
My take
Has already invested in a MatchaBar. He clearly has a huge presence. I am not sure exactly where he would fit in the food space but I feel like he could engage a community that is not currently in the food space
My take
Not sure exactly where he could fit in. Has a large, slightly younger, community and has been very vocal about his eating disorder. Now having had a baby with Gigi Hadid, it feels like a good time for him to expand his reach.
My take
She is very focused on her fitness clothing brand, Fabletics. I think she could add value to her company by launching specific fitness bars and/or supplements that could pair well with the Fabletics' mission. I think she could also launch her own smoothie / juice company that would do well.
My take
She is very engaged in wellness and aging. I think she shares a similar community to Gwyneth Paltrow but there could still be something unique in the wellness space to leverage.
My take
She has Superpova already (candy). I feel like there is a lot of room for her to expand into other packaged goods and/or in person food experiences.
My take
Miranda Kerr founded Kora Organics, organic, cruelty-free skincare products. Incredibly into the health and wellness space - tries more fringe trends like celery juicing by Medical Medium. Is very vocal about health and wellness in the form of nutrition. She could expand into the "food as medicine/healing" space that definitely will continue to grow.
My take
Not exactly sure where she could fit, but already in the wellness space with her athletic apparel brand, Calia.
My take
Dance cardio company. Could develop a specific food product to begin to sell as an add on to her cardio classes. She has a bundle of third party products she sells right now on her site, so there is room for her to expand into her own.
My take
Could expand into Caribbean snacks or food. I feel like that is not something that really exists in the market today. If it does I think she could add unique value to the brand and bring it mainstream, while marketing it as delicious and healthy
My take
Recently has launched a healthy cookbook. She always stresses very simple recipes with clean ingredients so I think there could be an opportunity to partner with her to make clean minimally processed salad dressings / smoothie powders etc.
My take
Not exactly sure where she could fit in. Could probably fit in when thinking about international expansion.
My take
Very vocal about being focused on his health and well-being. I feel like he has a different community than something like Goop but share a lot of the same principles. I know he has TB12 Sports but he could leverage this existing brand and expand from there. He could also be a prospect for a ghost kitchen, similar to Goop Kitchen, with a focus more on athletes and men.
My take
Very vocal about being sober from alcohol. There is so much attention and growth in the non alcoholic cocktail market. I think Miley could be a great partner in developing her own line.
My take
Not exactly sure where she could fit in, but she has such a large community that feels untapped.
My take
I feel like they are both such big names and have limited ventures outside of their music and modeling. I think there is space for both of them to expand their brands.
My take
Already has his alcohol brand "INDOGGO". He is very close to Martha Stewart and is always talking about food and snacks around smoking. I think he could launch a food line specifically with weird combinations of flavors to cater to people who have just smoked
My take
Ashley Graham is a huge proponent of body love while focusing on the importance of health and fitness. She is also becoming somewhat of a "mom influencer" so she could be interesting for a partnership that focused on food for babies/kids.
My take
I think the world of fitness instructors have become an increasingly popular one. I feel like people are more loyal to the instructor versus the brand (i.e. loyal to Ally Love over Peloton). There could be an opportunity to partner with various fitness instructors to create a fast-casual chain designed with meals that cater to the type of workout you just did. She recently partnered with Sweetgreen and had her own limited edition bowl.
My take
She is very involved in children's diets and health. She launched "Let's Move" which educates youth on healthy habits. She could create a brand that primarily makes healthy after-school snacks.
My take
Founder of Casamigos (sold in 2018). I think there could be another opportunity for him to stay in the food/bev space.
My take
Publicly invested in Clevr Brands, a Santa Barbara based wellness company. She could easily start her own wellness brand and find success.
My take
Author and Creator of Book/TV show titled "F*ck, That's Delicious". TV series is currently on it's 5th season. Has a different and very unique type of community that surrounds food.
My take
Vegetarian, very vocal about healthy eating and general wellness
My take
Vegetarian, very vocal about health and the environment. He could be an interesting partner in a fast-casual restaurant that has zero percent waste or is all upcycled foods etc.
My take
Not sure where she could fit in, but there could be an opportunity.
My take
She has been very vocal about having Hashimoto's (low thyroid) disease and has managed it through diet and lifestyle. She could be an interesting partner of teas, drinks, or vitamins to are geared towards bloat from autoimmune diseases
My take
Named World's Best Female Chef by the World's 50 Best Restaurant. Helped open Cosme in NYC in 2014 and co-opened Atla in NYC in 2017. She could be an interesting chef partner.
My take
Founded Win Son and Win Son Bakery in NYC and previously worked at Upland, also in NYC. I think she could be an interesting prospect to lead recipe creator or head of a restaurant given the fact that her two shops have closed in NYC but she has gotten a lot of attention.
My take
Founded K'Far, located in Rittenhouse Square, PA (no longer works there). in 2018, was named the James Beard Foundation's Rising Star Chef. Another female chef worth keeping on the radar.
My take
Since 2016, Akshay Bhardwaj has been the executive chef of Junoon in NY. Michelin Star winner. He was slated to open a fast casual version of the restaurant called Junoon Social, but seems like the pandemic hindered the launch. Could be a great partner with Priya Krishna to launch an Indian ghost kitchen.
My take
Launched Row Seven Seeds, which is a unique vegetable seed company. I think he could expand and be the face of a niche vegetable delivery service that features his vegetables. He could also use his vegetables to create luxury packaged goods.
My take
Founder and Chef of Prune in NYC. Existed for 20 years and closed in the pandemic. She could be a good chef prospect to partner with.
⁠