Working remotely has a lot of benefits but without seeing each other physically a lot of interaction is lost that would otherwise occur in an office setting.
It is therefore absolutely critical to
OVER communicate
. Don't assume that someone understands your message but confirm to make sure that you are on the same page. If you are stuck with something, ask and don't wait!
If you can, chose calling/zooming over email. You will be surprised how often an email is interpreted very differently by the sender compared to the receiver.
When you call/Zoom always, always have your
camera on
. Even when your hair is messy, you are in your pajama's or don't feel well, put it on. We are a people centric business and we want to see each other :).
⁠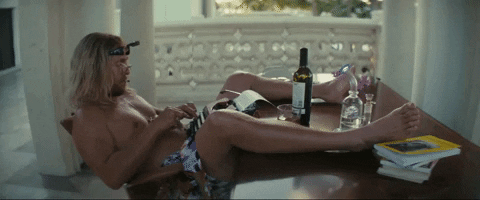 ⁠
⁠
Be respectful of someone's time zone when you schedule meetings or communicate with someone. We all try to work in the same time zone but with a growing company this is not always possible. A great app to check for each other's time zone is "Miranda".
You are free to work on the hours that you feel you can be most productive. Every person has a different schedule and energy level so respect this. The only mandatory meetings to attend are the meetings mentioned in the
section.
In your first month make sure to align with your hiring manager what your preferred working hours are. It is important that you adjust your schedule to your hiring manager to make sure you have as much overlap as possible.
📉 Possible pitfalls when working remotely
Working remotely gives a lot of flexibility and freedom. However there are also negative sides to working remotely 100% of the time.
People can feel lonely and miss the real-time interaction with people. If you feel this is the case please address this to your hiring manager. We try to do everything in our power to make you feel as connected to everyone in the company as if we are in a real office.
We have budget for you to work from a coworking space so you have other people 'working' around you and to be in an office type of environment.
For some people working remotely is the holy grail to be productive and work in a deep state of 'flow'. For others it can be hard to stay productive. There are several ways you can stay productive without having to work long hours.
Focusmate sets you up with a complete stranger and lets you work "together" for a set period of time. You basically set your goal of working for 45 minutes together, turn on your camera and you go to work. Very productive and a great way to increase your productivity.
The Pomodore technique is a famous technique that forces you to take a short break after 25 minutes of work. This enables you to give your brain a little bit of rest before you get back into a state of flow. The methodology has scientifically been confirmed to increase your productivity.
You can buy a simple cooking clock to time yourself or use the link of the title to set the alarm.
🥅 Setting daily/hourly goals
Set daily or hourly goals for yourself and communicate these to your team mate. There is nothing so productive as communicating your goals to someone else. This immediately create accountability and you will be surprised how well this works to get you motivated.
One of the risks of working remotely from home is that there is no difference any more between your 'office' and 'home'. It is therefore important that you are able to separate the two. Ideally your 'office' is a separate room and something that you can leave. If this is not possible make sure to close your laptop at the end of the day and put it away. Be clear and strict on your working hours.
Make sure that you exercise on a regular basis. This could mean taking a walk during your lunch break, going outside to get a cup of coffee or going for a run. Sitting behind your desk for long hours on end is unhealthy. You will run the risk of getting sick easier and feeling less 'fresh' when you start work. If you find it difficult to motivate yourself, start by setting a goal and share it with one of your colleagues. Accountability is everything!
👉 Come join us. Check out our openings on our website.