Coda is the all-in-one doc that brings words, data, and teams together. It starts with a blinking cursor on a blank page and can grow as big as your team's ambition. With the ClickUp Pack, you can bring your ClickUp workload into Coda! No more clunky attachments or stale data; manage your project tracker, launch calendar, and team hub in a doc that does more.
⁠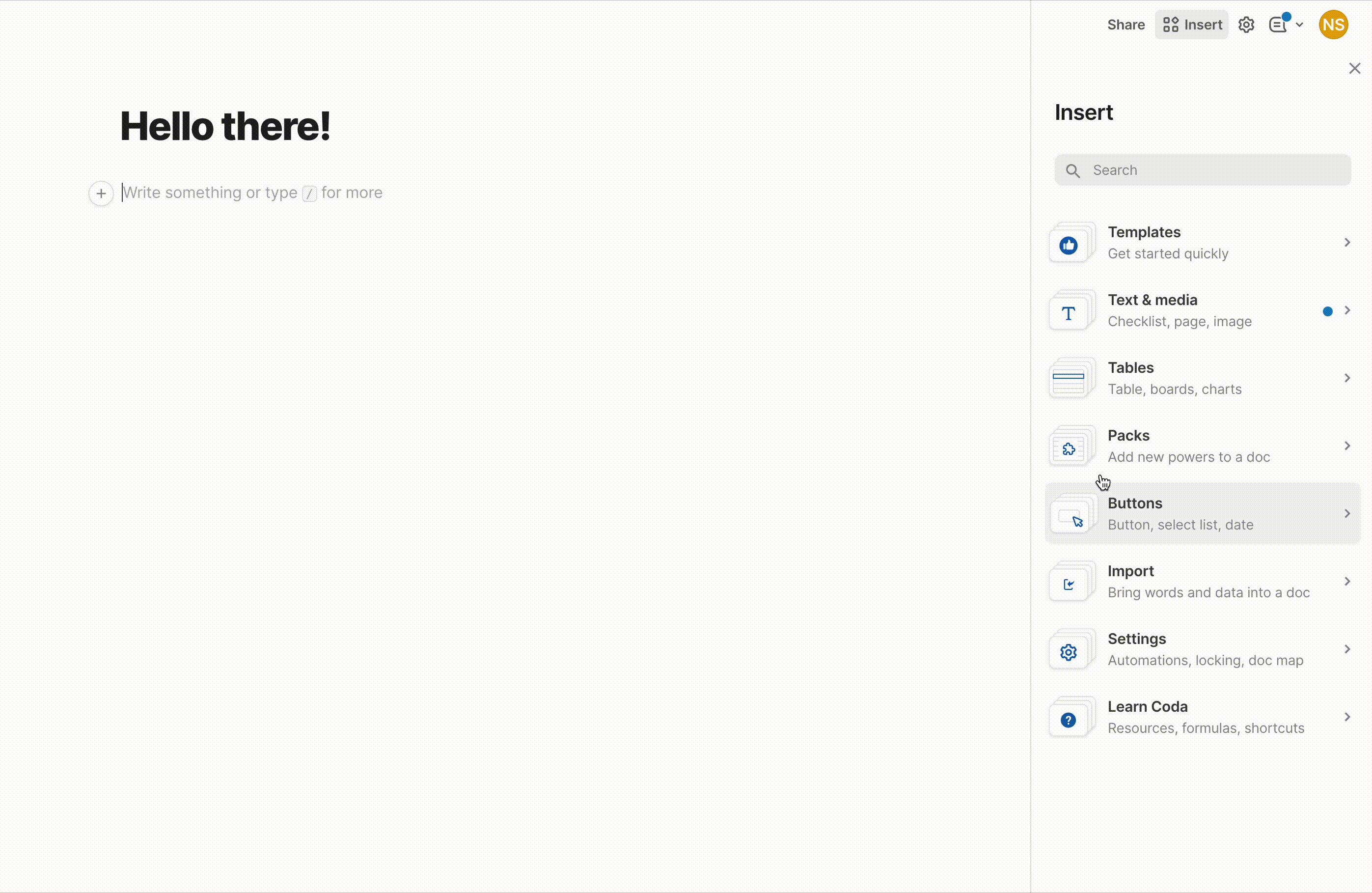 ⁠
⁠
Click the gear icon in the upper right of Coda and choose
Packs.
Search for and select ClickUp and click
sign in to install.
Sign in to your ClickUp account, then choose the view and action permission levels for the doc.
Add your tasks
In the latest release the tasks table has been updated to support custom fields and a lookup to help choose the correct list for your tasks.
⁠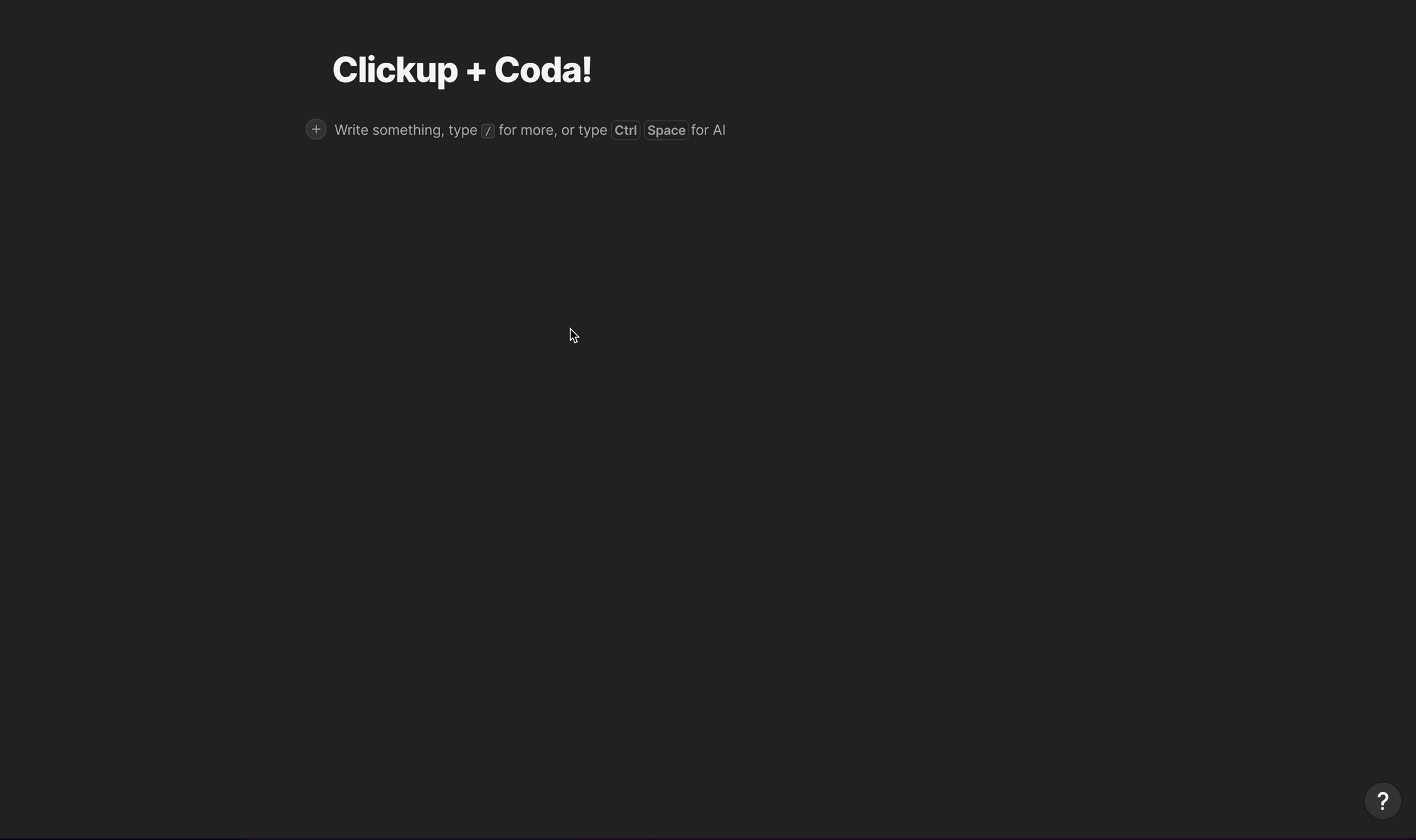 ⁠
⁠