To make a line divider, type three dashes anywhere.
Replace the lego group photo with your team photo by clicking on the
...
on the bottom right of the cover photo.
Besides this bullet list, everything else is center-aligned.
To edit the leadership cards, first expand the card by clicking on the expand icon on the top right of each card, then edit information as you would in the card detail.
The weather displayed below is using our
. Type
/weather
to install.
To use your own tweets, map location, and Instagram photos, simply copy and paste the links into this doc, and select
Embed
under 'Display as'.
Our journey started with an observation. While the world runs on documents and spreadsheets, why haven't they changed in over 40 years?
We made it our mission to rip the document down to the studs, and build a new set of building blocks that would empower people to make docs as powerful as apps. We can't wait to see what you make with it.
Get everyone up-and-running with their ideas and our simple tooling
You can always sit with us.
What people have been saying about us
📫We are located at
151 3rd St, San Francisco, CA 94103
⛅️Current weather at our office: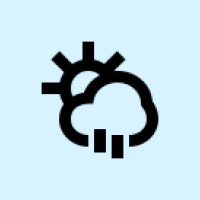 ⁠
⁠
°F