A project team is a group of individuals assigned to work on a shared project with shared goals and objectives. Most often than not, who you choose to make up your project team often determines the outcome of the project — whether good or bad.
To create a great project team, you'll need to do more than simply assemble different individuals into the team. Instead, it involves, among other things, understanding the roles and responsibilities of members and stakeholders of a project team.
If you're unsure how to create a great project team, this doc is for you.
⁠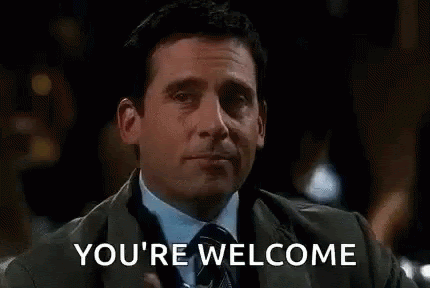 ⁠
⁠
Here you'll discover the different project roles — project manager, project sponsor, project team members, committee, resource manager — and the responsibilities of each role. I'll also talk about the best practices for project teams and templates that make assigning and tracking project roles and responsibilities more manageable.
A project team is a group of individuals responsible for executing project tasks and creating deliverables required by the project client. A project team brings together subject matter experts from different backgrounds and skillsets to create deliverables outlined in the project plan and schedule.
Some responsibilities of the project team include:
Assisting the project manager in delivering project objectives and meeting project goals.
Carrying out and completing project work on schedule.
Documenting the process of work.
Advising the project manager of risks that might affect the delivery of the project.
Meeting the business needs of the company.
Producing deliverables to the required level and within the assigned time frame.
Since the project team is critical to any project's success, it's vital to bring together the right people and assign roles and responsibilities to utilize each member's abilities properly. How can you define the critical roles of a project team and their responsibilities? We describe these in the following section.
Six common project team roles
Projects require the versatility, creativity, and ingenuity only a project team can deliver. So what are the most common project team roles that the best project team usually has?
The important roles in project management include:
Project Management Office (PMO)
Let's discuss each of these roles and their responsibilities.
Project sponsors and project managers are not the same. While a few of their responsibilities appear to overlap, in truth, these are very separate roles in any great project team.
A project sponsor is a senior manager who provides resources and support for a project. They are a bridge between the executive team and the project manager. Project sponsors also promote the project at the highest level of the organization and get the buy-in of key decision-makers that otherwise might cause organizational obstructions.
It's an essential role that can determine whether a project will turn out well or not.
Project sponsor responsibilities
Getting buy-in from the executive level of the company.
Decision-making for the project.
Approving resources like the project budget.
Ensuring resources and support are available.
Championing the project throughout the organization.
The project manager is the administrative head of the project team. They identify the problems to solve and how to solve the problem with the aid of the sponsor and other stakeholders. The project manager creates the project plan and charter and determines the objectives of the project and the project activities that will bring the project to life.
Project manager responsibilities
Identifying needed resources.
Putting together a project team.
Managing workload and delegating tasks.
Ensuring project deliverables are on time and within budget.
No matter how great the project sponsor and manager are, the heart of any project is the project team members.
Project team members are responsible for carrying out tasks that produce deliverables. Depending on the project, team members might include developers, accountants, engineers, marketers, quality control, writers, and so on.
They work on one or more project phases, might be full-time or part-time, and might be external consultants or in-house employees.
Project team members responsibilities
Tackling project objectives.
Completing project tasks.
Delivering project deliverables.
Documenting progress and process.
Communicating with the project manager about obstacles.
Collaborating with other team members.
Also known as the business analyst, the resource manager keeps an eye on the project's current objectives and ensures that these can solve problems and add value to the company.
As the name implies, the resource manager makes sure the necessary resources and tools to complete the project are available. Resource managers also recommend new tools to improve efficiency due to their expertise and foresight.
Resource manager responsibilities
Ensuring resources are available.
Using available tools to assist team members.
Ensuring current objectives add value to the organization.
Analyzing tools and solutions to ensure their effectiveness.
Recommending tools to optimize efficiency and streamline processes.
Assisting in defining the project.
Documenting requirements.
Some projects also have a steering committee. This committee consists of all key stakeholders and the project sponsor.
It's best to have a steering committee when different departments, units, and organizations are key stakeholders. Because it's made up of diverse stakeholders from each department of the organization, the committee is best equipped to sort out any obstacles that might arise due to the collaboration.
Steering committee responsibilities
Guiding overall strategic direction.
Deciding on requests to change key project elements.
Approving project charter.
Securing project resources.
Project Management Office (PMO)
The PMO is a group of people that defines, maintains, and enforces project management standards across an organization.
This office provides administrative support for the project team and standardizes all management processes.
Project management office responsibilities
Defining project management methodology.
Setting common project culture.
Defining project criteria across the company.
Providing administrative support and tools for better project management.
Best practices for project teams
Need tips and best practices for project teams? Then we've got you covered! Here's a guide to creating and managing excellent project teams.
Setting
is essential to project success. Ensuring that the team knows the goals and agrees with them can help your team work better and develop sound solutions when problems arise.
When the team is clear about important information such as project scope, project schedule, deliverables, processes, milestones, and project lifecycle, it'll help them know what's expected of them and the speed they need to work.
Therefore, set up a meeting to discuss these goals and commit to the overall project objectives.
When creating a project team, what do you look for? While technical and problem-solving skills are great to have, interpersonal and organizational skills are just as or even more critical.
For example, a brilliant person might stall team progress if they are unwilling to work with others. On the other hand, an average coder might be an invaluable asset because of their ability to gather valuable resources and work with other people.
However, a team member with a high level of technical, problem-solving, interpersonal, and organization skills is rare to find, so you'll need to make the most of what you have available. But looking for those with valuable skills and the potential to improve in other aspects will help you create a kick-ass team.
Create project team rules and guides.
For the most part, project teams consist of people who don't typically work together. Bringing people from different departments can be exciting but will likely be a source of friction.
After choosing the right people, use your next meeting to explain the team scope, goals, and expectations. Creating a team charter together can help aid the buy-in process and improve collaboration. Setting up rules can improve cohesion and teamwork too.
Some rules you can set include:
Honest communication and feedback.
Early arrival to meetings.
Ending meetings at the right time.
Create team-building opportunities.
Creating team-building opportunities will improve cohesion and rapport among team members. Examples of team-building options might include:
When the team engages in such activities, it fosters communication and gets people to talk personally. Therefore, it improves trust among team members.
Templates to improve coordination between project team roles
Coda's maker community has created templates that can help in improving coordination between project team roles and responsibilities.
A project team directory is a documented list of team members, roles, and communication addresses. It makes communication and information sharing easier.
This
is great for teams of all sizes and will improve communication among team members.
⁠
⁠
⁠
Cross-functional project tracker
A cross-functional project tracker is a tool that helps project managers assign people by roles, thus making it easier to track tasks and responsibilities across multiple projects.
This
helps you properly represent current resources and rebalance.
⁠
⁠
⁠
A project charter fully describes the project, including the objectives, process, tasks, and stakeholders. It's an important document required for getting approval from executives and key decision-makers.
My
aligns your project team and other stakeholders and contributes to the success of your project.
What are the roles of project team members?
Important team member roles include:
Project management office (PMO)
A project team is a group of people assembled to execute tasks and create deliverables outlined in the project plan. They are directed by a project manager and comprise different roles like project sponsor, project manager, team members, and resource manager.
What is the difference between a project team and a project?
A project team is created to execute tasks and follow processes to achieve the goals of a project. The project is what the project team works on.