This is a template for people to plan, track, and deliver quality, on-time team projects. This tool is perfect for a portfolio of projects spanning entire companies or simply one team ー whether internal or client-facing.
Who you are
You're someone who oversees a portfolio of projects as a VP of Product, Program Manager, Project Manager, or Ops. Or,
surprise
, there's no PM function at your company and you've been thrown into managing all the projects for the first time!
You want to launch on-time, high-quality, and under-budget projects. You need a way for the team to communicate progress ーor lack thereof ーon the various programs (sometimes called initiatives or workstreams) and course-correct during your weekly (daily, monthly...) sync meetings.
Problem
Your current tool is either an inadequate specialty app that you're using to track the portfolio of projects, or it's Google Sheets or Excel. (Even if you're using an app, you're probably sneaking off and tracking some part of it in a spreadsheet). While spreadsheets have given you a blank canvas to DIY a project management tool and start
hacking
tracking, the cracks of using it week over week ーespecially as you grow the team and number of projectsー are more than starting to show because it's:
Disconnected:
You email the Excel sheet. You share the Google Sheets. But, shoot, where are the meeting notes and the supporting docs? Thoughts, notes, and important edits are buried in emails or, worse, stuck in what we in the biz call the longest cell a spreadsheet has ever seen.
Fragile:
Are people making up their own statuses when they track work? When did someone override the longest cell a spreadsheet has ever seen?
Unfocused:
You're creating multiple tabs for each workstream / stakeholder, which means you're not connecting the pieces together. Or you've created an unwieldy master list that everyone is having to find their projects within. Can you hear the control/cmd+Fs of from your desperate teammate's keyboard who's trying to find and update their work? Are your maverick colleagues tracking in an entirely separate location (
i.e.
, a stack of sticky notes) because they just don't get it?
Ugly:
You've sunk in so much work to make that spreadsheet feel like an official internal tool by using tricks like conditional formatting, data validation, and pinning the top row. You think it looks nice-ish and fairly usable. Your team politely smiles when asked to use it, but are secretly 🤦🏻‍♀️ when the Zoom video is off. It's so close to feeling like your own app, but then you remember: it's just a spreadsheet. A tool built for calculating P&Ls or financial modeling that you are trying to bend ... and your team is starting to snap.
All these issues lead to your team not updating their projects, not communicating around what needs to be done, and not delivering projects on-time, on-budget, or smoothly.
Solution
In Coda, product teams like Figma are shipping world-class features with Yuhki's
and digital agencies such as Four Kitchens stay on top of client work using their
. We've heard countless other stories of how companies and teams are created PM tools with Coda that moved their efforts from disconnected to collaborative, fragile to agile (& app-like), unfocused to personalized, and ugly to delightful.
We've learned from our clients' best practices and crafted a complete project management tool for you to copy, personalize, and use. This tool incorporates the expertise of dozens of project managers ー from seasoned VPs to the newly-minted ー who have built their own Project Portfolios from scratch using Coda. Stand on the shoulders of PM giants: to start, simply press
.
Disconnected → Collaborative
via A Central Hub
The decision between using a doc, sheet, or project app (or toggling between the three) is finally over. Bring
s , tracking
, and the weekly
notes together
into the same surface
.
Go beyond by integrating your entire project tech stack by bringing in Figma files, embedding Miro boards, and syncing your Jira issues. Use Coda to send out calendar invites through Google Calendar, DM teammates on Slack when statuses change, and email the group your meeting notes via a simple click of a Gmail button. Explore these Packs by clicking Explore

in the top right of your doc.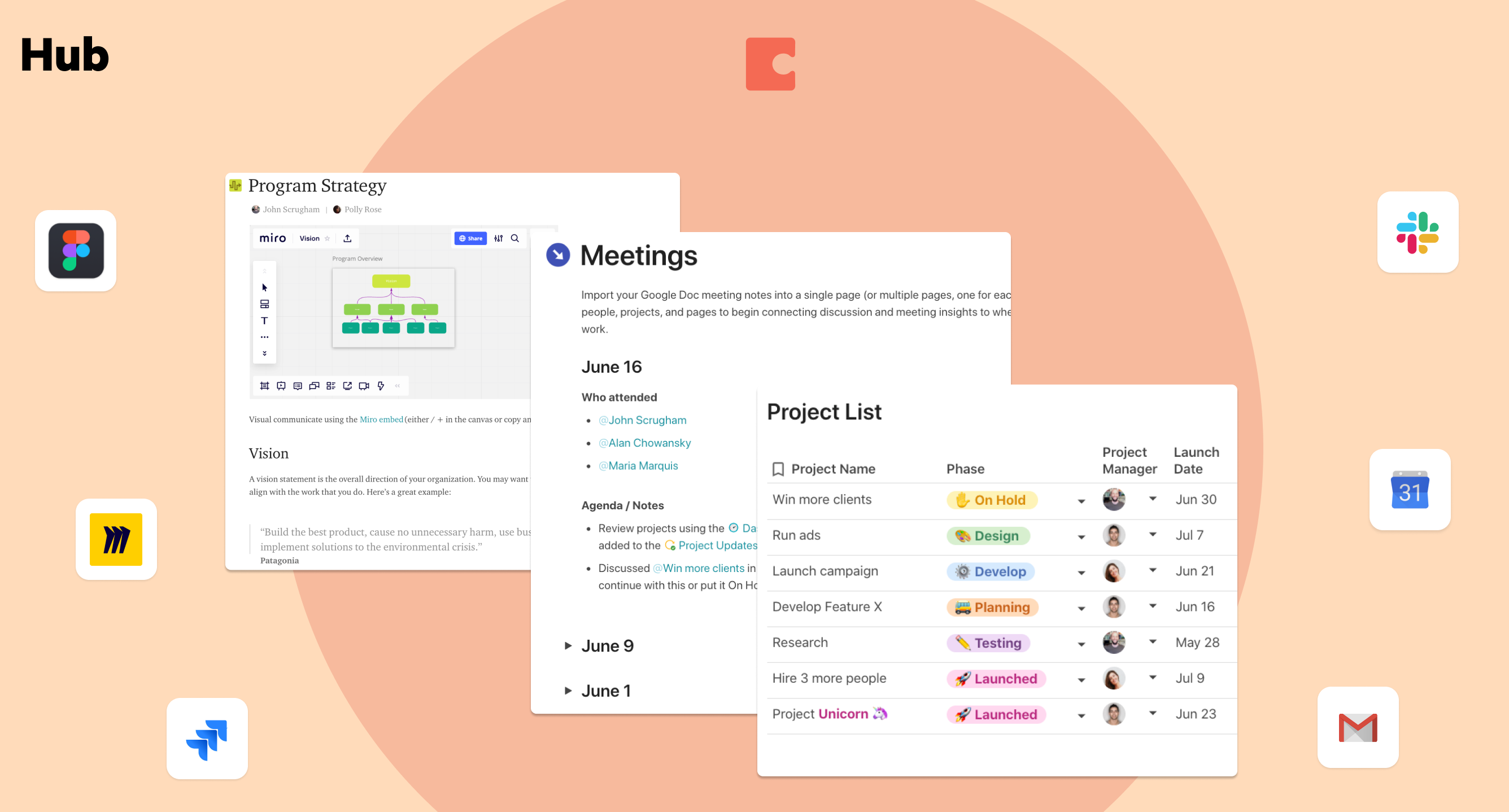 Fragile → Agile (& App-like)
Be more confident that your team (aka your doc users) will follow the intended steps and interact with the tool correctly. You'll have the tools that the best project apps utilize, like:
Admin settings (so your teammates won't make accidental changes)
No more Wild West of project tracking.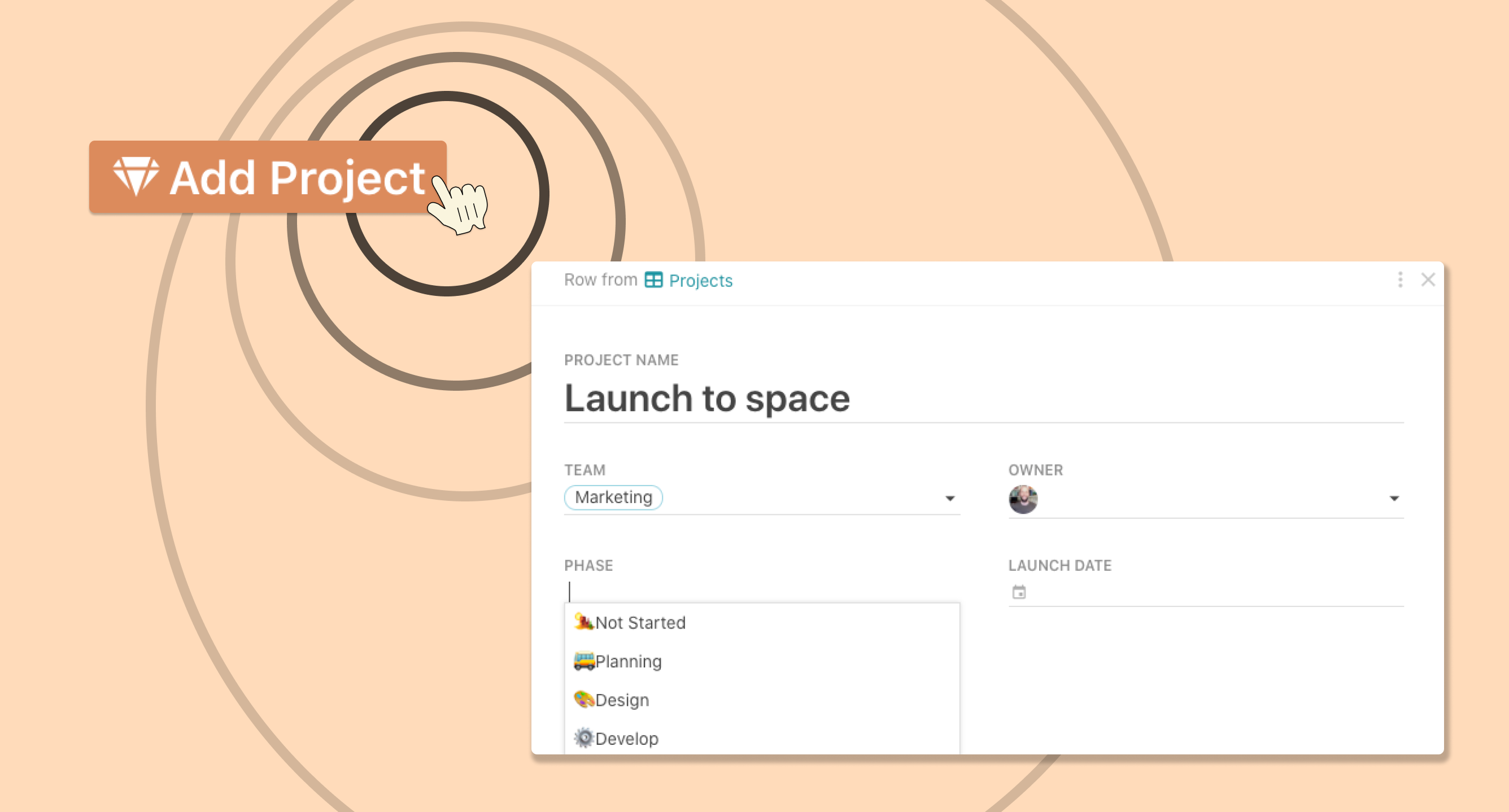 Unfocused → Personalized
Everyone gets their way, without having to copy/paste or use their own tools. From one
table, each team gets their own
and stakeholders can see high-level updates with
.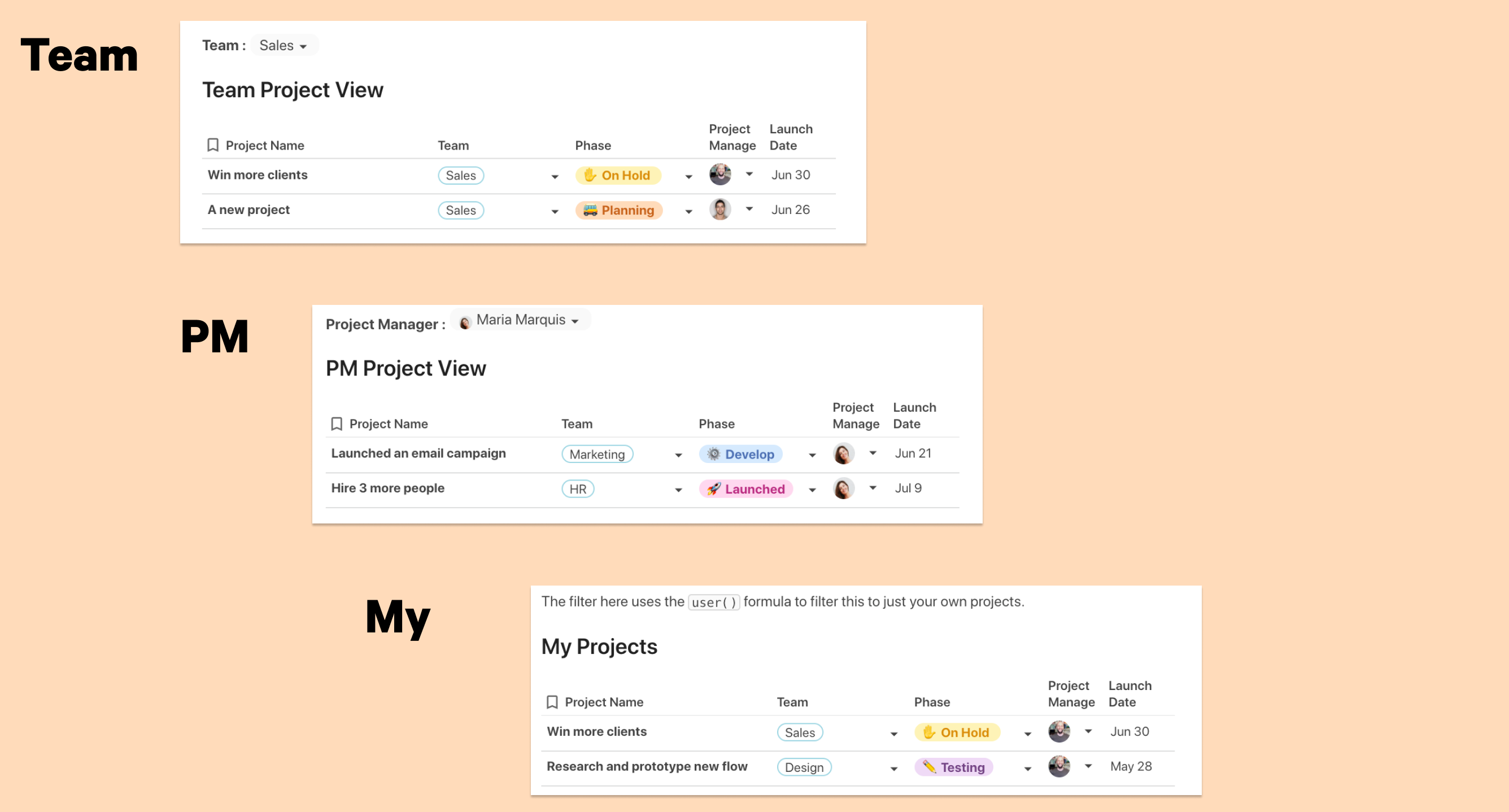 Ugly → Delightful
Coda gives you the power to communicate and collaborate more clearly and delightfully ー from the small things (like adding fun icons in your
) to the big things (like adding popping visuals, such as presenting the
at your check-in meeting).
Pestering your team to update a spreadsheet sucks. With Coda, teams at Figma and Four Kitchens enjoy using their docs and syncing up. With the right tool, your unique way of doing things becomes a keystone to your success.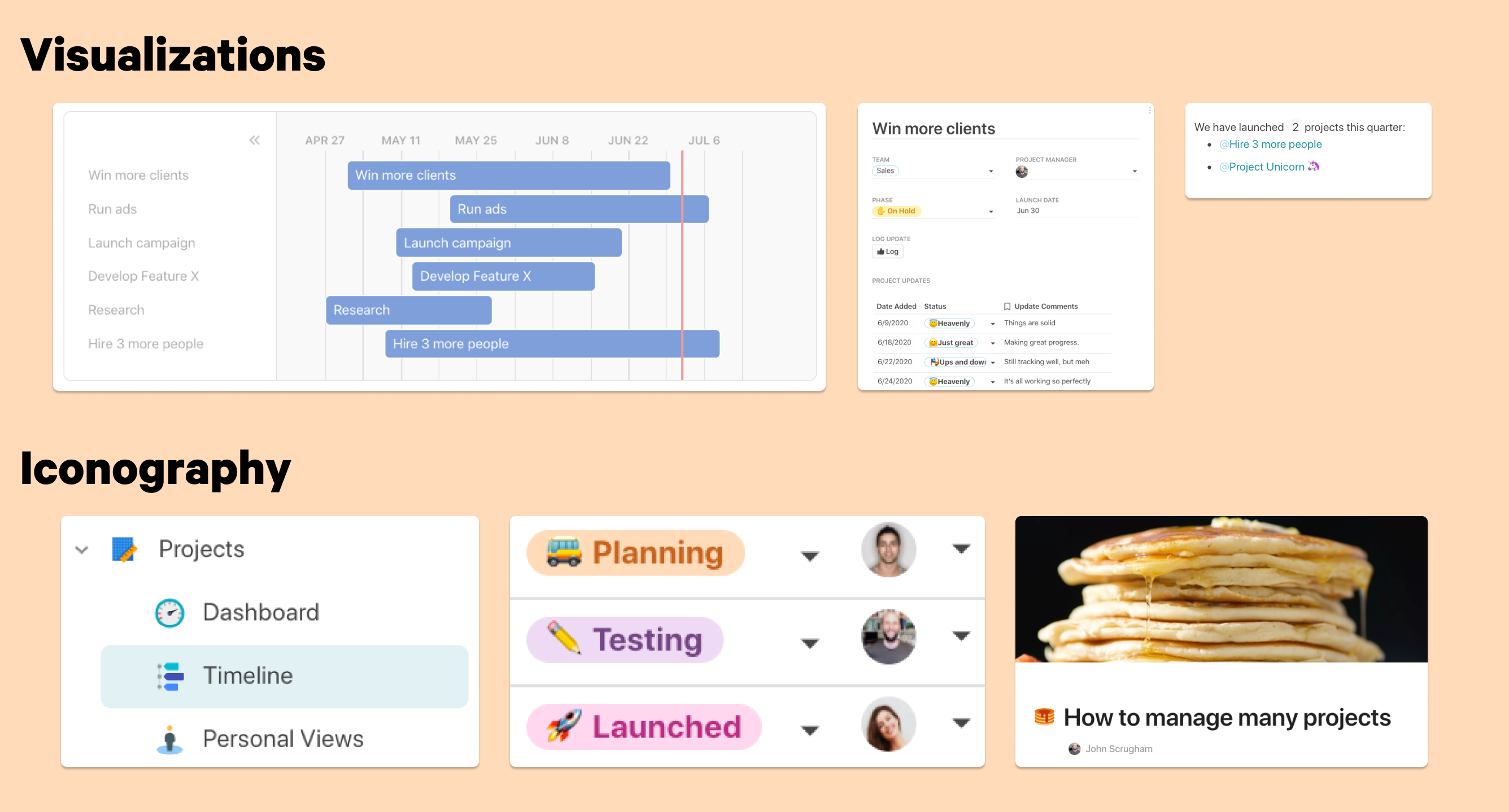 Here's how you'll use this doc