With Canva, anyone can be a designer. The platform is built on embracing big ideas and pushing the boundaries of creativity. And it should be no surprise that the emphasis on empowerment would spread internally, to Canva's own employees.
Take my team, Canva University, for example. Since its creation in 2018, we've trained over 800 employees through 11 unique programs and 1,200 workshops—all with a team of just 13 people. While we're incredibly proud of what we accomplished over the past two years, we also recognize that our passion for learning hasn't always left us time to reflect on the quality of the learning experiences we create.
As Canva's team continues to grow, we're compelled to carefully consider the standards embedded in both the learning design and delivery.
Want
a free copy of Canva's learning standards wiki?
The problem: One team, many paths to information
Learning programs, including Canva University, run on content. From formal training documentation to workshop facilitator planning, we have thousands of pages that need to be organized and easily accessible.
⁠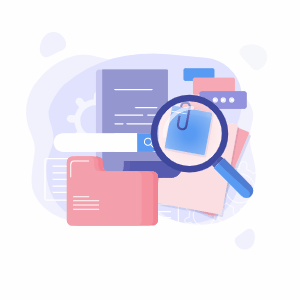 ⁠
⁠
And like any small team, every member of the Canva University team brings individual experiences and work styles to the table. While the diversity of thought and perspective strengthens the team generally, these preferences also led to varied approaches in content creation and organization. We didn't have an all-in learning plan—a set methodology for running programs, collecting data, or reporting on our work. Unfortunately, this resulted in a lot of unanswered questions and lost context.
The solution: A wiki to set learning standards
We knew that we needed to streamline our workflow—to create a singular, contextual path through the learning documentation. So we collaborated on one together, in this Coda doc. And in the process, we accomplished four goals around our learning standards:
1. Develop a consistent
data strategy
We were comfortable creating programs and workshops for staff development, but less so when it came to measuring their success. Through a series of brainstorms we mapped out methodology for evaluation-minded program planning, expectations for learning objectives and timeframes, and options for data collection. And to articulate standards around quantitative and qualitative data, we developed a system and cadence for reporting.
2. Support learning facilitators.
Our facilitators are passionate subject matter experts that are often looking to sharpen their presentation and communication skills. We firmly believe that anyone with the right motivation can be a facilitator—and we wanted to make sure we were encouraging that motivation in a supportive way. Collating information from our learning team, we created a set of expectations for our facilitators and captured ways to support them.
Explore our guidelines for
.
⁠
⁠
⁠
3. Assess learning needs.
No two learners, or groups of learners, are the same. We needed an intuitive system for gauging skill level and understanding. With a depiction of our learning ecosystem, we detailed pre- and post- learning standards in the hopes of providing a more tailored learning experience for everyone at Canva.
4. Embrace change.
Learning looks different this year, but that doesn't make it any less valuable or necessary. If anything, we hoped that Canva University's programs helped new employees feel more welcome and included, given the distributed nature of the team. We detailed this set of standards to promote effective engagement and autonomy in a remote learning environment.
⁠
⁠
⁠
One doc, many functions.
This is a living, breathing doc. As a comprehensive, interactive resource, it serves many functions: a reference guide for new program design, a tool to up-skill our pool of facilitators, and an example for program evaluation. No more disorganized content; a single path to everything new starters, team members, and stakeholders might need.
The rest of this doc is the actual wiki Canva used to train hundreds of employees
during a $6 Billion hyper-growth spurt. The coolest part? You can copy it and customize it for your own team's learning standards.
⁠
Show me how to train my team
⁠
⁠