Welcome! I built this doc as a starting place for you to begin using Coda to make your life easier. Click the button and make a copy for yourself to get started!
You've got everything you need in one doc:
There are no rows in this table
⁠
Missing something? Add a page(s)!
⁠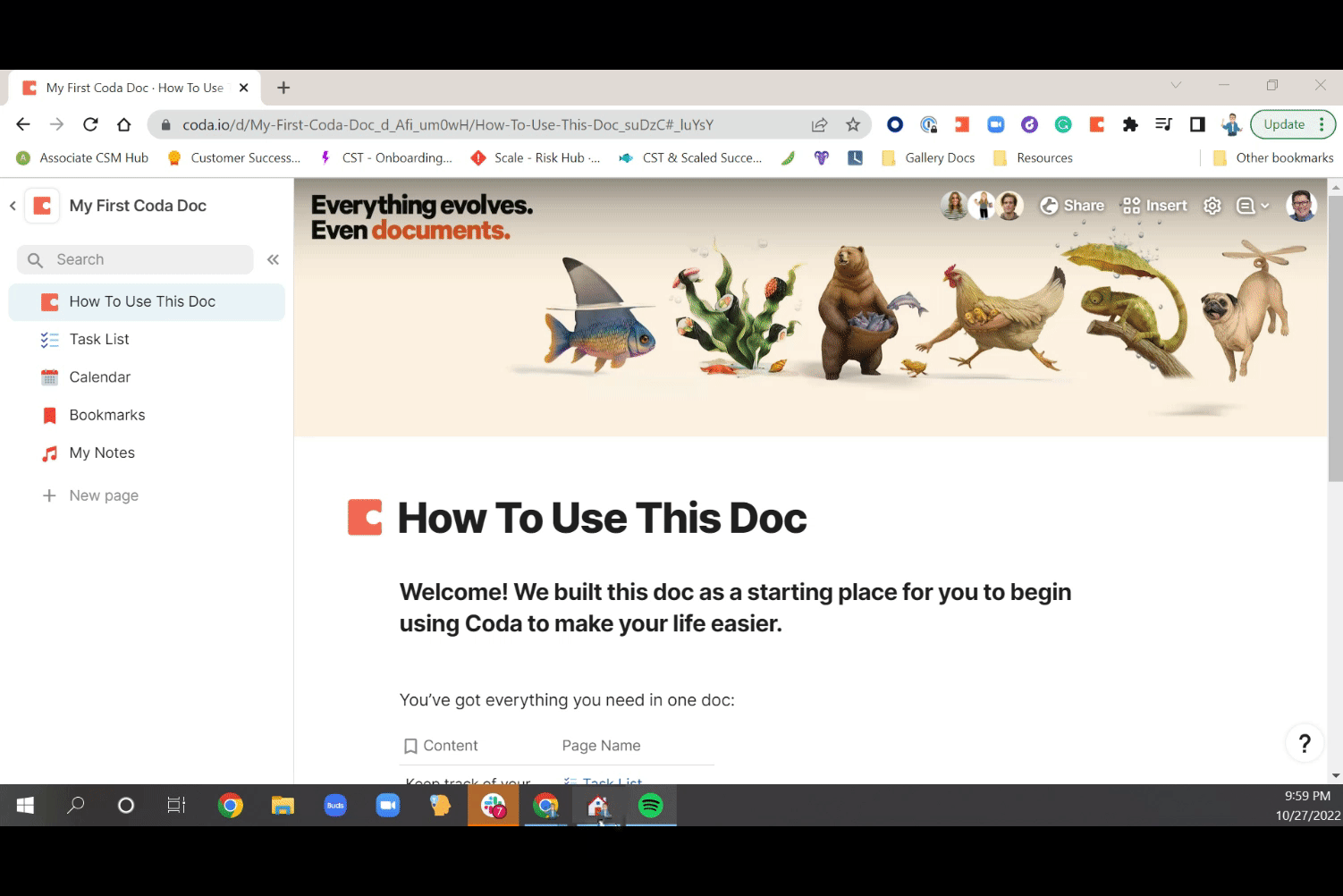 ⁠
⁠