Use this doc to create and send beautiful emails
This doc uses HTML code (credits to Ben Lee) and the Gmail Pack to send branded emails with tables.
Create a copy of this doc
Step 1:
Use
to setup your brand colors.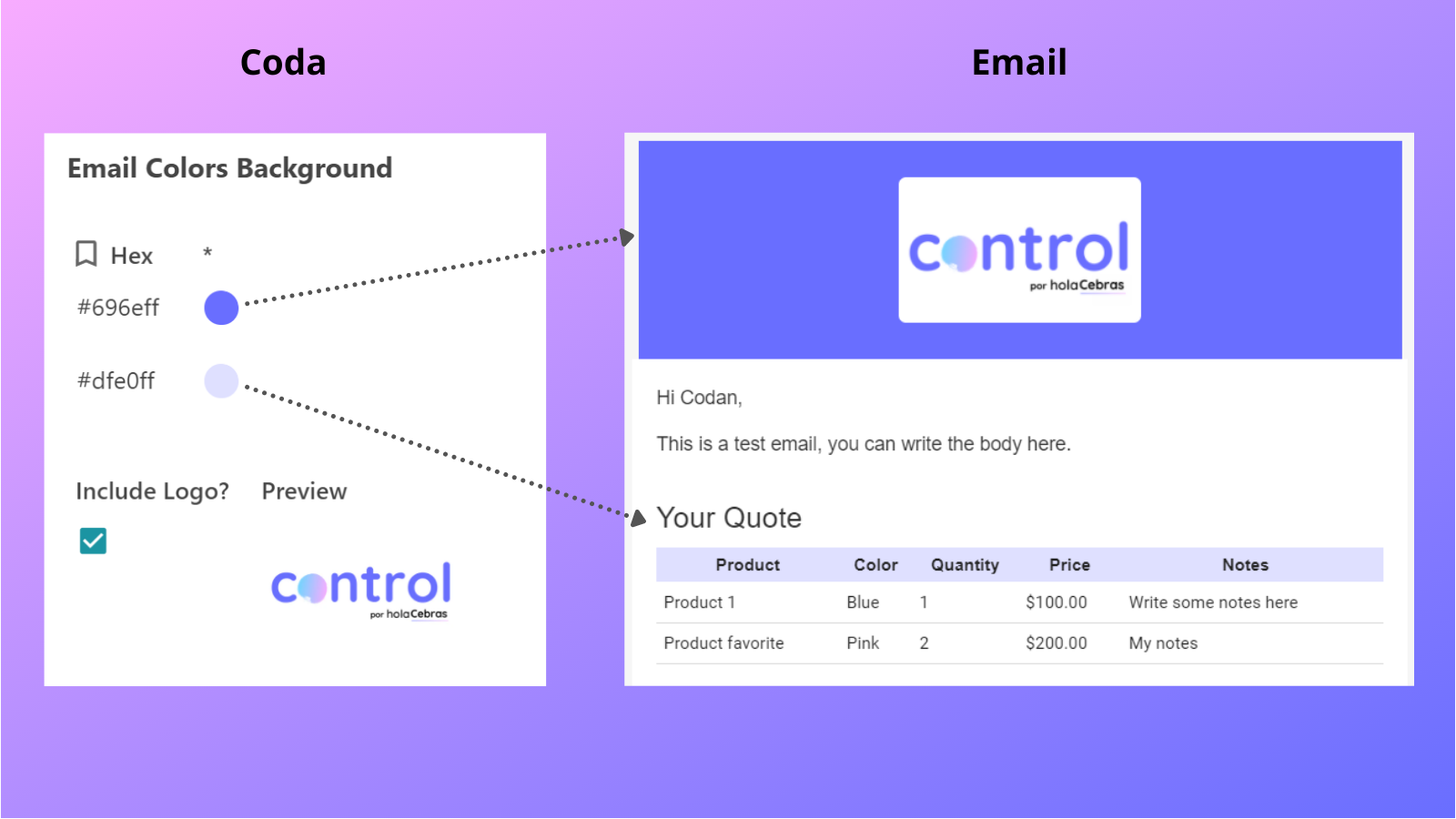 Step 2:
Use
to setup your logo, table name, table columns and email footer.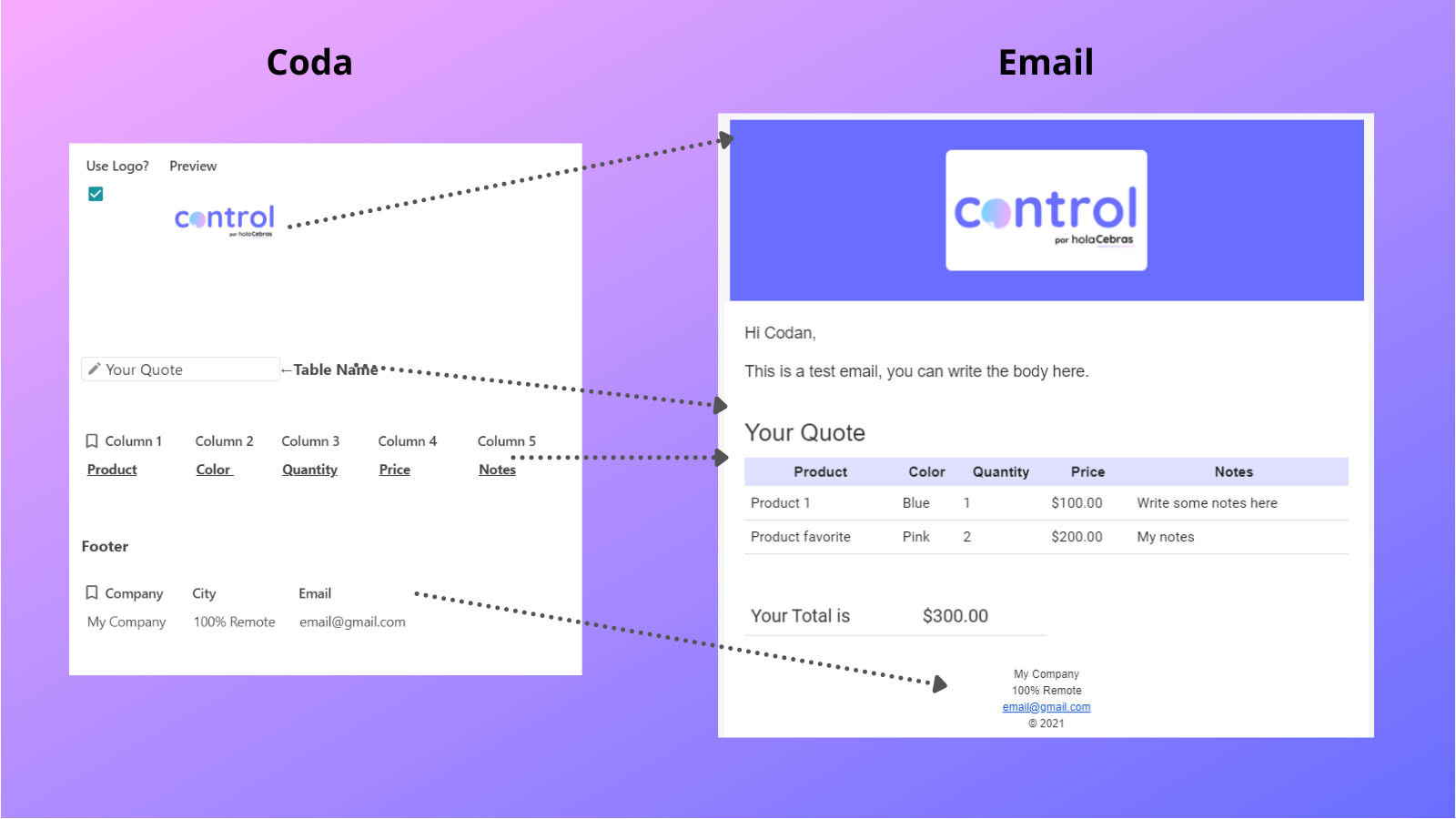 Step 3:
In
, create a new email and setup recipient name, to, cc, subject, email tittle and email body.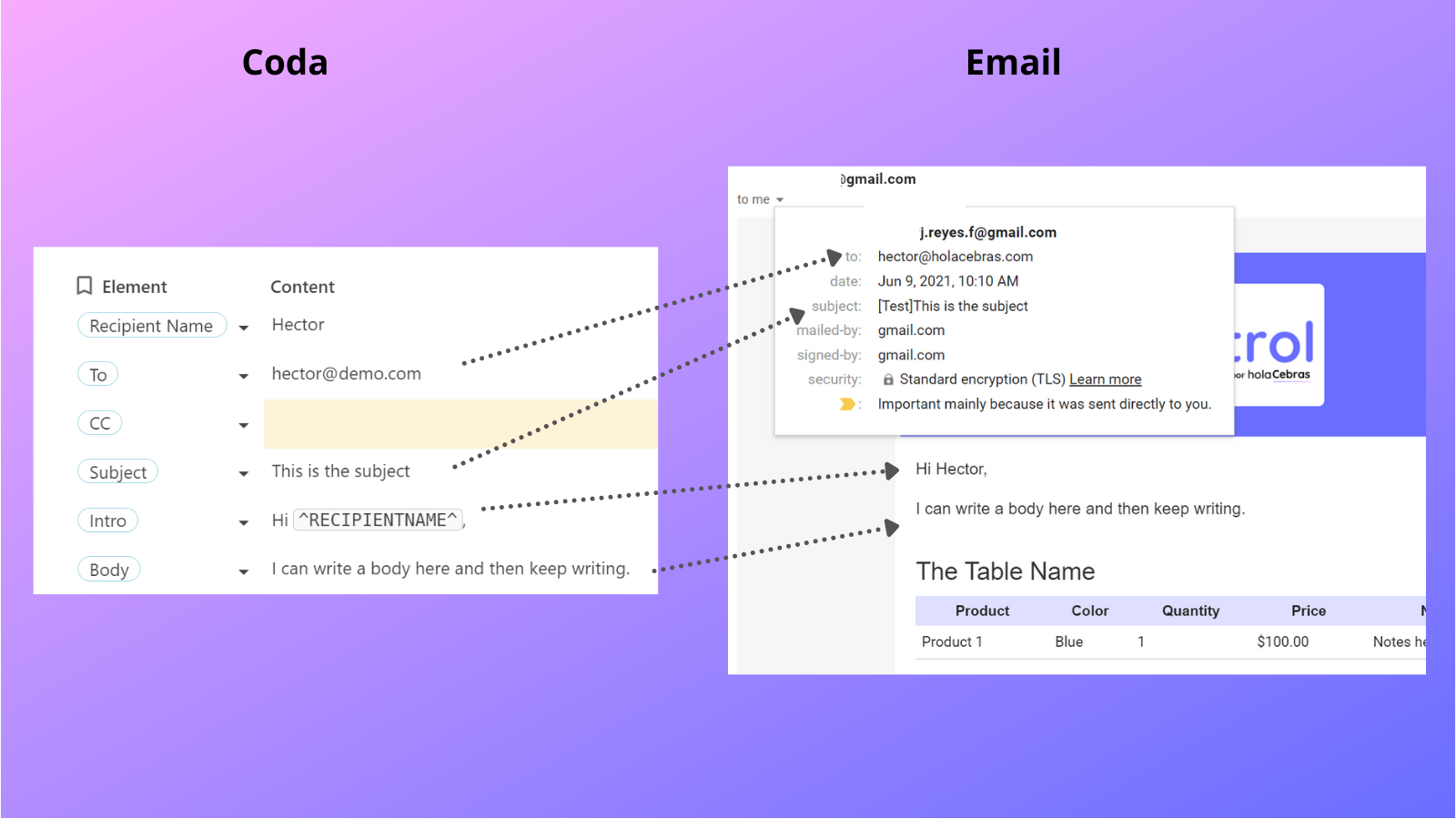 Step 4:
In
add the rows to the table you want to sent, you can send text or numbers.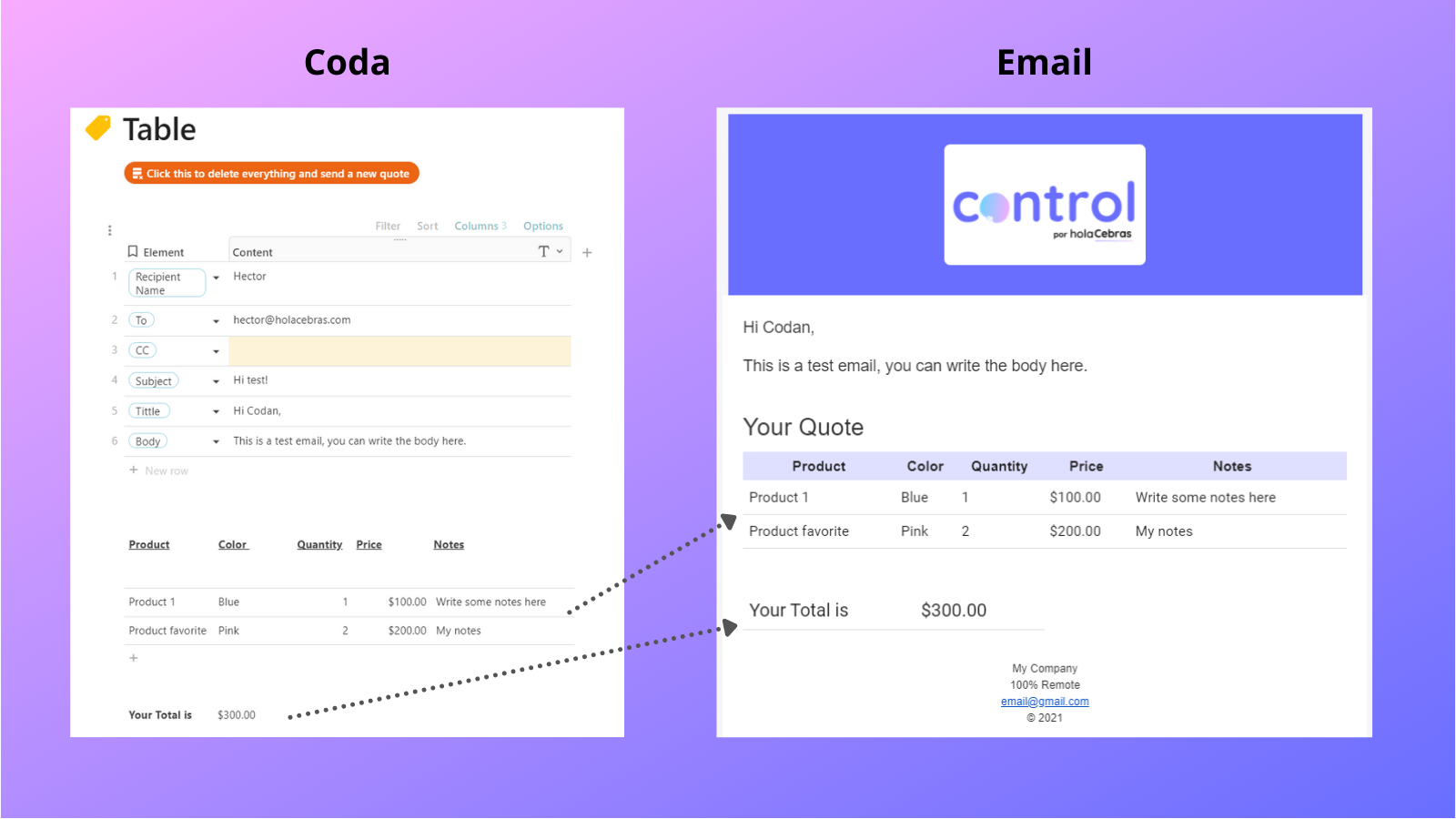 Step 5:
In
enter an email address to send a test email or double check everything and send the email to final recipient.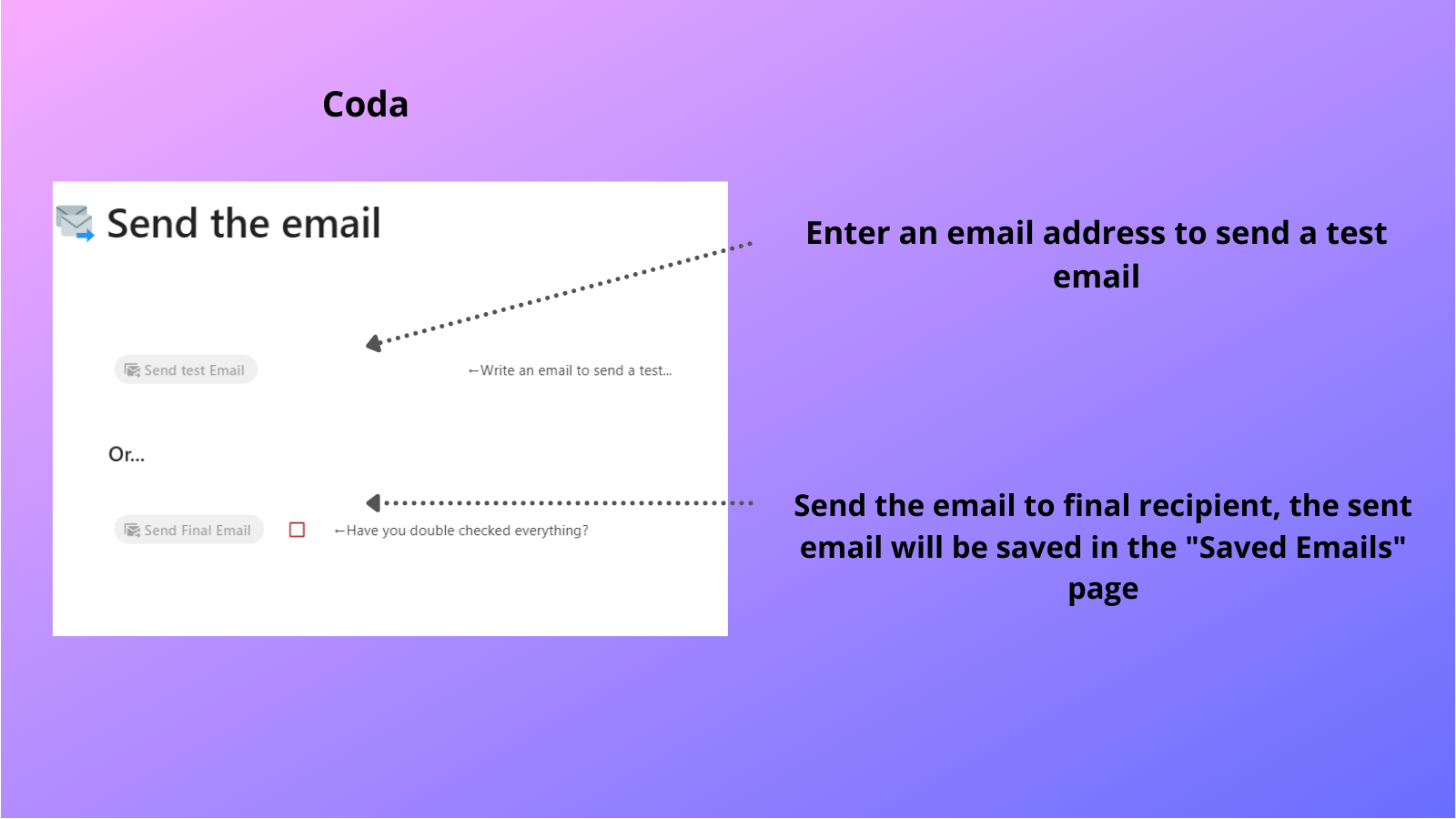 Step 6:
You can clear every row in the
section and start again to send a new email.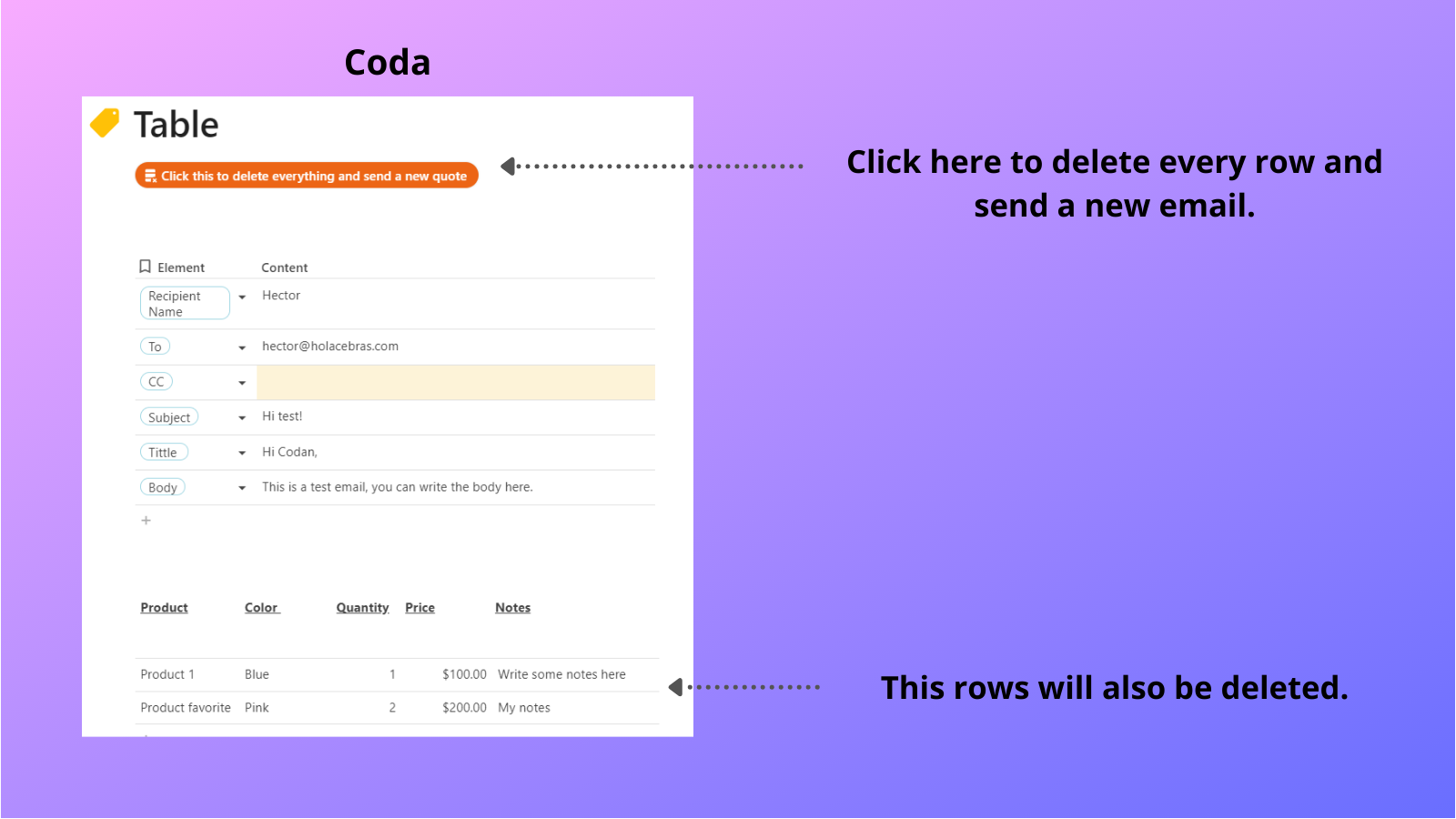 Send quotes and proposals to your clients
Need help with this doc? → You can DM me at
Last update: 10/June/2021