If you've ever worked on a distributed team, you know the pain of trying to reconcile timezones across different working groups. Let this doc do some of the heavy lifting for you.
Make a copy of this doc and clear the current
table using the "Clear all attendees" button.
⁠
⁠
⁠
Add yourself to the attendees table using the "Attend this meeting" button. Note that attendees must currently add themselves for timezones to be captured!
Caveat: timezones are determined based on your machine's settings. If you see a mismatch check your browser's timezone.
In
, use the sliders to see what sorts of meeting options are available.
⁠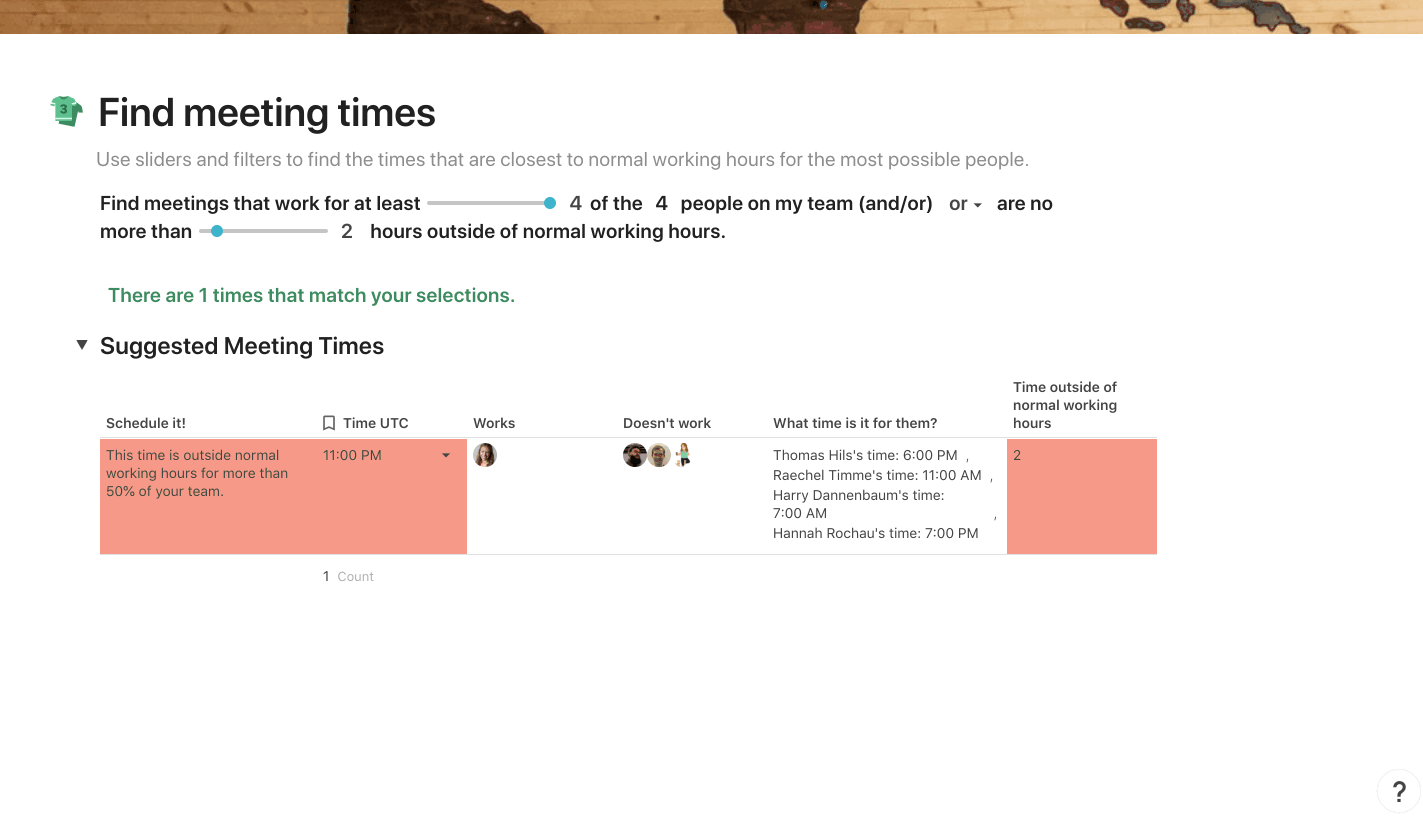 ⁠
⁠