⁠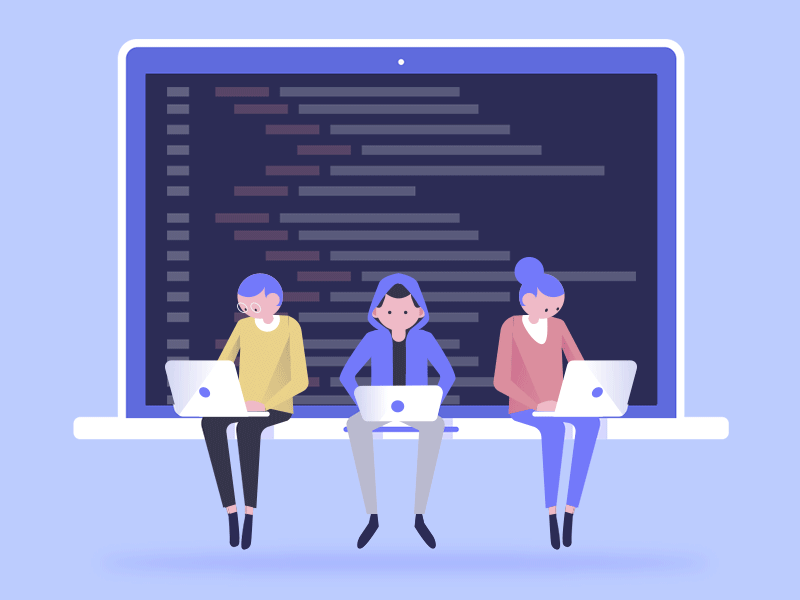 ⁠
⁠
Hiring a web developer is essential for business whether you are thinking about setting up an online store or require a place for your customers to find information. According to research, 38 % of visitors will leave a website in case of unattractive layout or content. And thus, professional web developers are still in demand.
Are you looking for a
? Why would you hire a web developer? What should you ask for when hiring a web developer?
However, the abundance of availability of web developers in Manchester and other cities actually makes it quite difficult to pick one since more options can also lead to the wrong choice. Top companies and start-ups are also looking for professionals in web development for their mission-critical initiatives. That's why we have put together a list of
.
By asking the following questions, you can learn more about the website development partner you are interested in hiring and make a better decision for your project.
What Does a Web Developer Do?
A web developer's job is to handle designing, coding, and modifying websites, from layout to function and according to a client's specifications. Their primary purpose is to create a website that is visually appealing and easy to navigate. Even many web developers are also responsible for the website's performance and capacity.
Web developers usually fall under one of three categories:
Web Developer Responsibilities and Duties
⁠
⁠
⁠
Here are the following responsibilities of web developers:
Write well designed, testable, efficient code by using best
⁠
Create website layout/user interface by using standard HTML/CSS practices
Integrate data from various back-end services and databases
Gather and refine specifications and requirements based on technical needs
Create and maintain software documentation
Be responsible for maintaining, expanding, and scaling our site
Stay plugged into emerging technologies/industry trends and apply them to operations and activities
Cooperate with web designers to match visual design intent
Web developers also work closely with project managers and designers to ensure that final products adhere to predetermined budgets, scope, and designs.
Technical skills of web developers - JavaScript, JQuery, HTML, HTML5, CSS, CSS3, Web Programming Skills, E-Commerce, Teamwork, verbal communication, cross-browser compatibility, Web User Interface Design (UI), Security Principles, Object-Oriented Design, Web Services (REST/SOAP), Multimedia Content Development, API's
What Factors to Consider to Evaluate the Quality of a Web Developer?
While hiring a web developer, you must follow these below-mentioned guidelines to enhance your chances of picking the right candidate:
Technical Requirements
: Above, we have mentioned some technical skills that every web developer should be aware of. The first thing for you to do is to make sure your prospects check these boxes.
Response Time
: If you need to change something about the project, check - will they be available to make amendments? Of course, you do not want to wait several days to hear from them. So, check the response time.
Communication Skills
: At the same time, check their overall communication. Do they communicate clearly and answer all of your questions? Do they seem like people you would like to work with? You will be talking to them a lot, so make sure the experience is productive and pleasant.
Previous Projects
: Ask for and check the previous work of your web developers. This way you will get a better understanding of their experience, strengths, and weaknesses.
Customer Reviews
: There are thousands of job portals that allow customers to share feedback. So, do not just look at the overall rating but also read the comments from previous clients before hiring a web developer. It is an excellent way to learn more about a person's work ethic, turnaround time, and other features.
Experience: Experienced web developers make fewer mistakes. Plus, they have shorter turnaround times but cost more. Whereas, freshers cost less but might take longer and create more issues. So, decide what works best for you.
Hiring a Web Developer - Questions You Should Ask
A professional web developer is not only the one who writes the code but also clearly understands the project requirements and studies the target audience of the company and its product.
This section is going to list the questions related to your project that you should ask yourself before you hire a web developer.
What new programming languages or technologies have you learned recently?
What web development experience do you have?
When it comes to hiring a web developer, experience matters a lot. Make sure the developer you choose has experience of five or more years in developing and handling projects, including web development, app development, etc.
What Kinds of Web Development Projects Have You Worked on?
The developer or IT development firm you are choosing has to describe in detail the projects they have worked on in the past. Maybe you are looking for someone who has a lot of experience in different development processes, or who specializes in a single type of project. So, listen closely to the answer to this question that resembles your request.
How long does one web development project take to complete from start to finish?
An answer to this question will represent how quickly a web developer process his projects and deliver the results without any impact on quality. Do not forget to ask them how much time they have spent on previous projects as well as how they distribute tasks effectively. The answers help in making the right decision if you have tight deadlines.
What research should be done before planning your website?
A well-explained answer to this question will indicate the level of your web programmer's professionalism. A professional programmer will do thorough research and understand your business image, mission, and goals for creating a user-friendly website. So, make sure your web developers answer this question by defining the target audience, goals, brand identity, etc.
What web platforms or technologies do you have experience with?
There are numerous web platforms like
,
,
,
etc. While asking this question, make sure the candidate explains the pros and cons of each web development platform . If they answer confidently, it is a sign that your website will be gone in good hands.
What do you charge for your Web Development services?
Well, it is not recommended to hire a developer who agrees to work at lower costs. Choosing trustworthy web development services will outline your prices upfront and start working that fits your budget. So, you should ask this question before hiring a web developer. It could be a flat fee or an hourly rate.
Every developer is proficient and offers a different range of packages and services. So, find out which package is best suited for your business. Are they familiar with SEO tactics? How far do they go with design? Do they have social media services for promotion?
Create a list of all services you require and then ask the developers about it. Do not forget to check the agreement and go through every single page
What does your SEO strategy look like?
Ask developers about the search engine optimization strategies they use to rank the website in search engines. How will they increase its visibility? Make sure the developers know about keyword research and other optimization strategies to improve your business's lead generation and engagement.
What do you know about the responsiveness of the website?
Responsiveness means having a website that is easily adapted to screens of different sizes, from a large monitor to small mobile devices. If a web developer knows about responsiveness terms, be sure that they are familiar with the latest web development trends. Hence, you will get the best mobile experience for your website.
What will you require from me as a client during the project?
It is not possible to develop a website without the involvement of a client. There is always a need required on the client's part to get the project completed. So, find out what will be required from you and your company, including the resources and time commitment.
Do you test the website before it goes live?
The answer to this question demonstrates that web developers can perform
on the latest versions of Chrome, Firefox, Safari, and Edge. Make sure developers can also carry out cross-platform testing on the latest versions of iOS and Android for both smartphones and tablets. It is essential to know that they follow a checklist of internal project quality assurance procedures.
How are you going to handle Web hosting, security, and maintenance?
Hosting, security, and maintenance are critical factors that determine website performance. Many clients hire a web development agency to provide hosting services for their websites also. While asking this question, it is important to make sure the answer is matching your required preferences.
How are we going to communicate throughout the project?
A developer answers this question and provides all possible tools to ensure smooth and efficient communication. This question is a must while hiring remote web developers. Make sure they provide clear and open communication like project management software.
How to Hire a Web Developer?
If you require web development for your project, why not get in touch with the top companies? Likewise, Brandit Marketing Solutions is an all-encompassing global marketing corporation, which offers Custom Web Design &
,
NH It has many years of experience developing websites, mobile apps, and custom web development projects for clients.
⁠
⁠
⁠