For a Product Manager like me, planning is one of the most important
: it's where difficult trade-offs are made, key conflicts get resolved, and clarity of focus emerges.
Before I joined Coda at the start of 2020's Q4, I had
, and I was excited to experience it for myself. Although I expected to arrive just in time for
quarterly
planning, I found myself immersed in a
half-quarterly
planning process—the last one before an intentional shift in cadence I volunteered to help implement. Here's an inside look into Coda's old planning process, the new process, and what it was like to shift one of the company's core rituals.
There's no Best Planning Process.
At my previous company (my own startup), we tried running sprints every week, two weeks, month, quarter, and everything in between. Back when I worked at Google and YouTube, we used quarterly OKRs. I have friends who swear by the
. Each framework has its strengths and weaknesses.
The key is picking the right set of trade-offs for your team given your company size and types of projects and not being afraid to evolve when the current framework is no longer working.
Coda started using half-quarterly planning long before I joined. As I understand it, for the earlier stage team, these six to seven-week sprints were about as far ahead as they would tactically predict given how quickly the product and company were moving. Half-quarter planning was coupled with a top-down
process every six months to establish key strategic bets and guide half-quarter sprints.
By the time I joined Coda, many teams were attacking longer-term projects that didn't fit well into six-week sprints. The team had also grown to around 100 people, and there was more cross-team coordination than ever before. Many folks (PMs especially) felt like "we're always planning," with two of the six-week periods spent recapping the last sprint, planning, or pre-planning. Some of the PM team's sentiment reminded me of the classic
whiteboard,
Planning to Plan
:
⁠
⁠
⁠
Sometimes a bigger scope is a better scope.
As
(our CEO/Co-Founder) and
(Head of Product & Design) started to pull on the thread of "should we change how we plan?" another big theme emerged: reducing the number of meetings. We had several All-Company weekly meetings:
2020 All-company meetings
0
⁠
That's not to mention optional occasional brown-bag talks, guest speaker series, happy hours, and all the project teams' meetings. Coda knows how to hold
. But in combination with planning, the ratio of meeting-time to focus-time had become too high for many folks. Codans craved more uninterrupted work time, with many floating the idea of blocking out specific days or weeks as No Meeting Time.
⁠
⁠
⁠
At this point, the Planning Changes project became the Company Calendar Changes, encompassing both changes to the planning frequency and reducing the number of company meetings. I was initially apprehensive about changing too much at once. But as we started to get feedback on a few proposals, it became clear that people welcomed the changes, and
implementing them all at the same time would be easier.
Many of the changes were uncontroversial. Planning at the quarterly level—so we'd have two weeks of planning per 12-week cycles—was an immediate favorite. On the No Meetings front, we compromised with no
recurring
meetings on Wednesdays, so urgent one-off meetings weren't off-limits, but focused time was encouraged. And we ritualized the combination of qual + quant data in
. Our new calendar now looks something like this:
2021 All-company meetings
0
⁠
Meet the 2021 planning process.
Evolving our planning cadence included re-evaluating the mix of top-down and bottom-up planning. The half-quarter process was traditionally bottoms-up and paired with half-annual top-down
priorities. With the shift to quarterly planning, a half-annual top-down cadence felt too infrequent.
The final new version of planning ended up having a nice mix of
bottoms-up reflection
,
top-down strategy
,
and
bottoms-up planning
:
⁠
⁠
⁠
In week 1,
teams grade their past quarter
and
the leadership team shares a top-down 2-pager guiding company strategy
. In week 2,
teams write forward-looking OKRs,
and
they get summarized into a final company-level 2-pager
.
Our main deliverables of quarterly planning are 1) cross-company Big Rocks and 2) every team's Objectives and Key Results. Internally, we've built an OKR tracker (in Coda of course, similar to
) that tracks work across teams. The Big Rocks elevate cross-team work that otherwise might slip, and the
to be scored at the end of the quarter.
Part of good planning is clarity of what's in and out. For Coda, this made us target 100% completion for every OKR against their target metrics. Some companies, like Google, target 70% completion of goals with the spirit of "we should stretch ourselves." However, we've found targeting 100% forces better conversations about what needs to be cut.
How do we know if our changes "worked"?
Time will tell as we get a few more quarters under our belt, but early signs are positive. One of our most frequent rituals is
, which captures how folks feel in a simple table. We had a Pulse at the end of our planning process, and feedback was uniformly positive (a small subset of feedback here):
⁠
⁠
⁠
One teammate reached out saying:
Just stopping by to say how frequently I'm hearing from my team (and how whole-heartedly I agree) that the updated planning process has really energized folks, and coupling it with the new cadence has a lot of ppl feeling like they have more time and space to focus in on the work with clarify and confidence in the plan. I know we're only one month in, but it's a month that feels really well spent.
Wearing my day job hat as the Data PM at Coda, I personally felt like I had a lot of clarity after the new planning process. As an internal platform team, the data team received a huge list of requests from other teams, ranked them, drew a cut line given our current resources, and made sure everyone understood what we wouldn't be able to get to and why. To have these hard conversations once every three months and be able to exit planning focused on delivering against our goals has been incredibly valuable.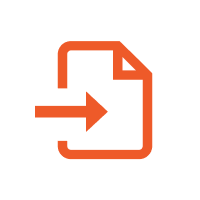 Not synced yet
⁠
A few of the 25,000+ teams that 🏃‍♀️ on Coda.
⁠
⁠
⁠
Coda is an all-in-one doc for your team's unique processes — the rituals that help you succeed. Teams that use Coda get rid of hundreds of documents, spreadsheets, and even bespoke apps, to work quickly and clearly in one place. This blog post is a Coda doc.
Find out how to Coda-fy your rituals.