Need to track your hours spent on different projects or tasks? This doc is for you.
Unlike other trackers, this doc is yours to adapt and evolve just for your needs. Visit
to customize categories.
This doc works on desktop too. What's more, you can use Coda's building blocks to fully customize or extend it. Some examples:
Invite teammates and track time together
Customize your timesheet layout
Add sub-categories or priorities
Have the doc send a weekly summary email to your manager
⁠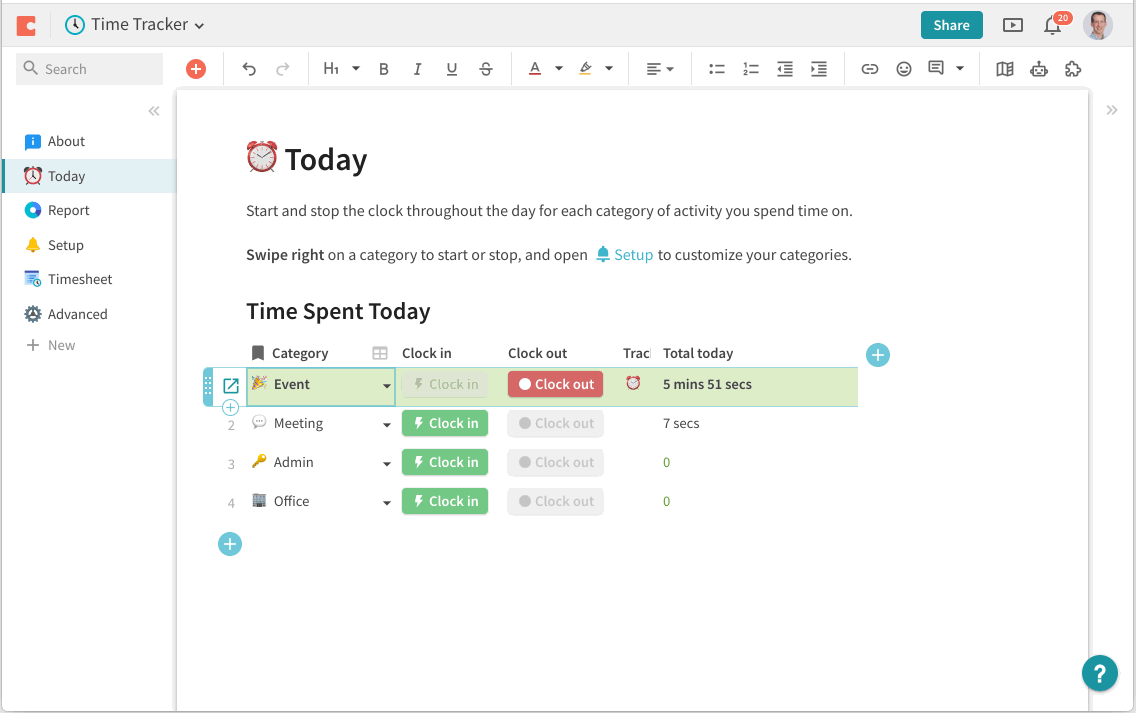 ⁠
⁠
View
for a summary of your time spent.
Open
to customize your categories.