From a simple doc for meeting minutes to something as complex as a customized SaaS app, our makers use Coda for many things. To help makers make quicker, we turned our most popular compositions of building blocks into pre-built templates that anyone can use. Some of our most popular templates ー like
/voting table
or
/team sentiment tracker
ー are the same ones we use here at Coda daily.
While these templates are great quick starts, they aren't tailored to your team. We know you have your own ways of working ー unique processes that you've created through years of experience — and that these rituals guide your growth. We also recognize two major road blocks to that growth: copying and pasting across apps and searching for the right doc to copy. So we asked ourselves: how could we help you get back to doing what you do best?
From copy-pasted processes to shared rituals
Today, we're introducing a new way to turn rituals into reusable patterns. You can now create and customize your own templates to help you save time, structure processes, and spread best practices across your team — whether you are together in-person or collaborating remotely.
At Coda, the positive impact from custom templates was immediate. An internal project brief template has cut spin-up time for new projects. A rubric template has encouraged standardization in our interview processes. And we've loved seeing such a wide range of rituals be templatized, shared, and adopted.
⁠
⁠
⁠
Now it's your turn. Here's how you can start capturing your team's rituals in custom templates.
Creating your first template
1️⃣ Think of the things your team is constantly rebuilding.
Is there a doc that you repeatedly copy? Is there a set of actions you repeat inside a doc? Both of these are great template candidates.
Turning your doc into a template only takes a few clicks.
⁠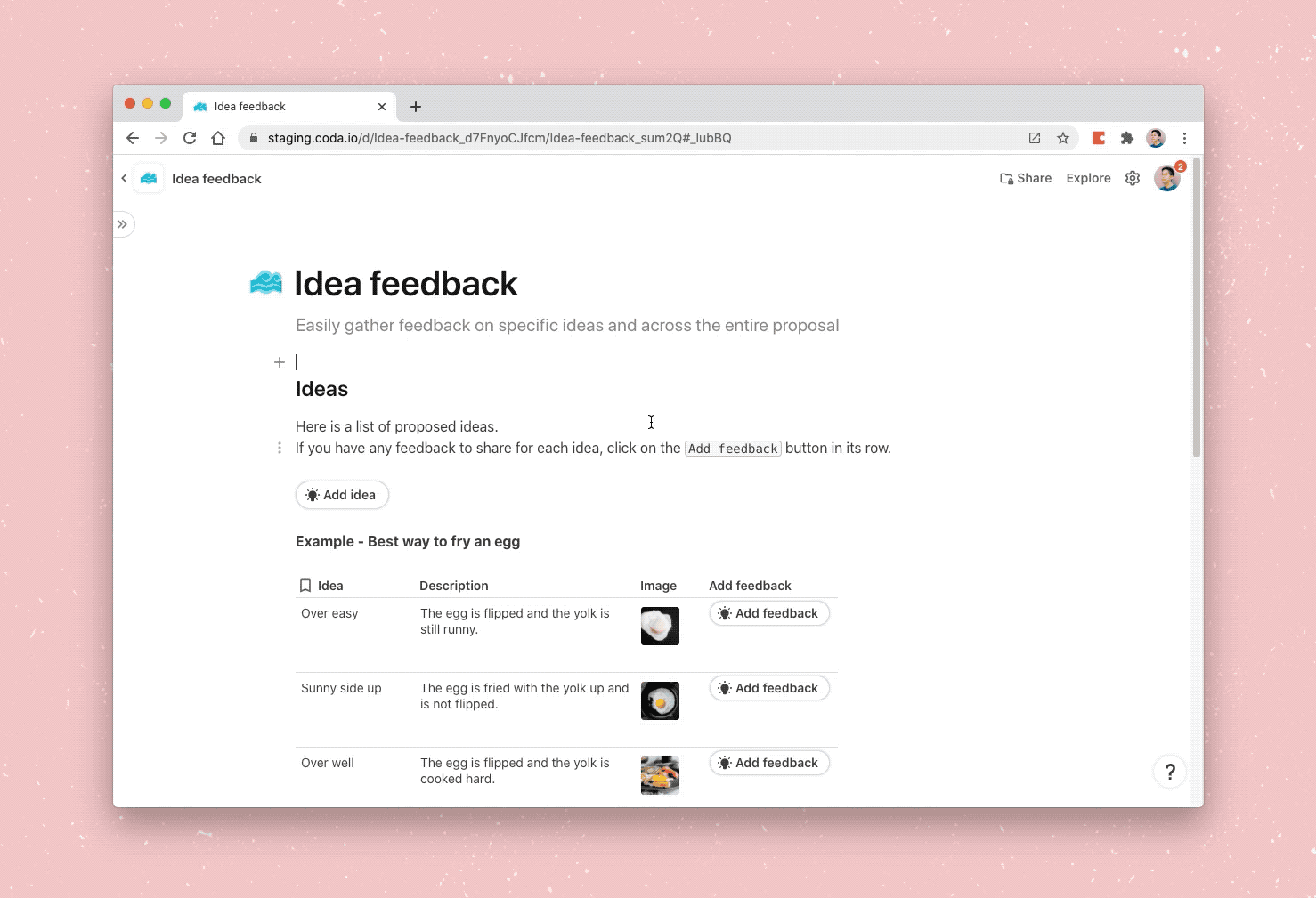 ⁠
⁠
Depending on your needs, you can make templates available to your entire team or keep them private.
2️⃣ Create powerful shortcuts to your best creations.
Templates then become shortcuts you can access when starting a new doc or building a workflow into an existing doc.
Simply click on 'New doc' from the Doc List. Inside a doc, type
/
with the template title or open the side panel to see what's available.
⁠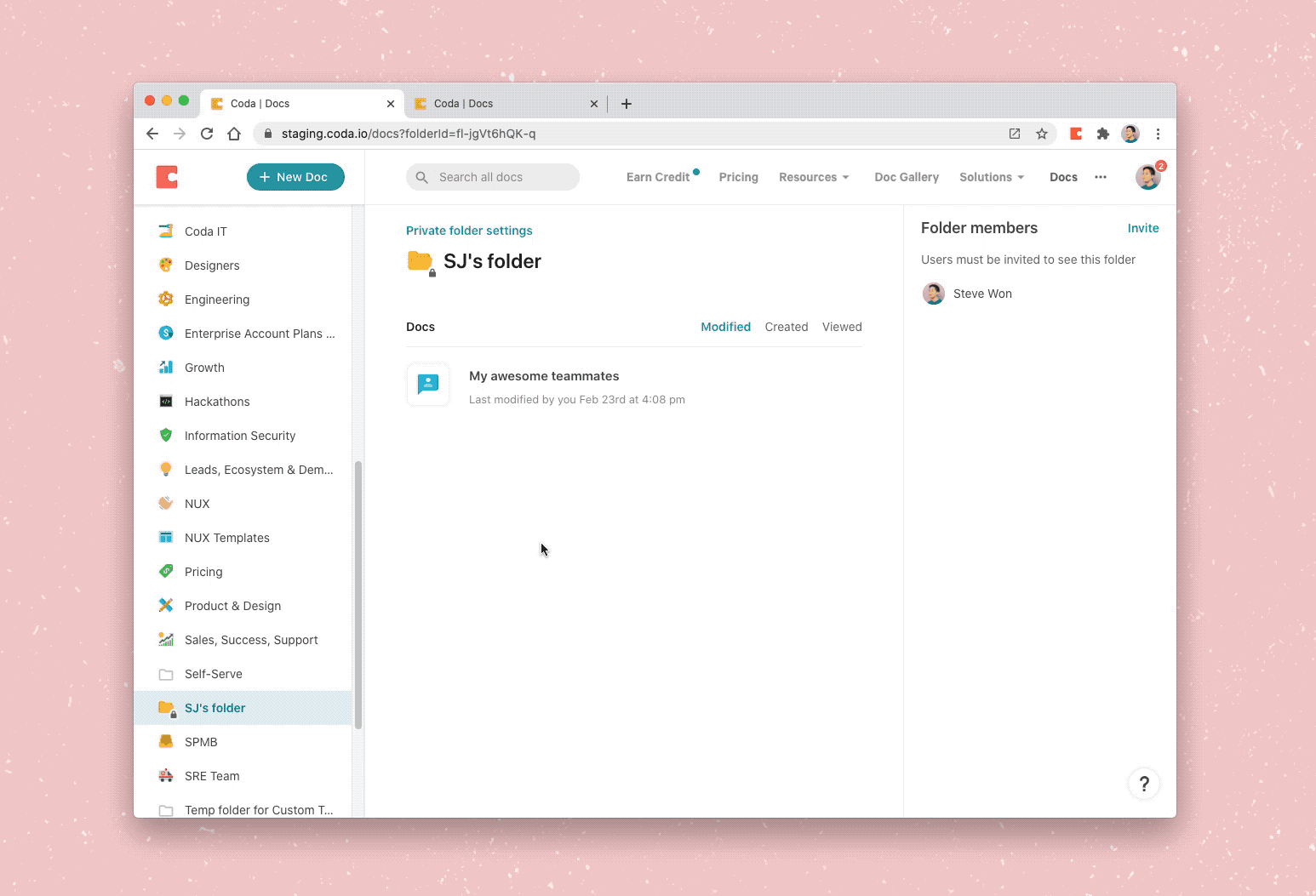 ⁠
⁠
⁠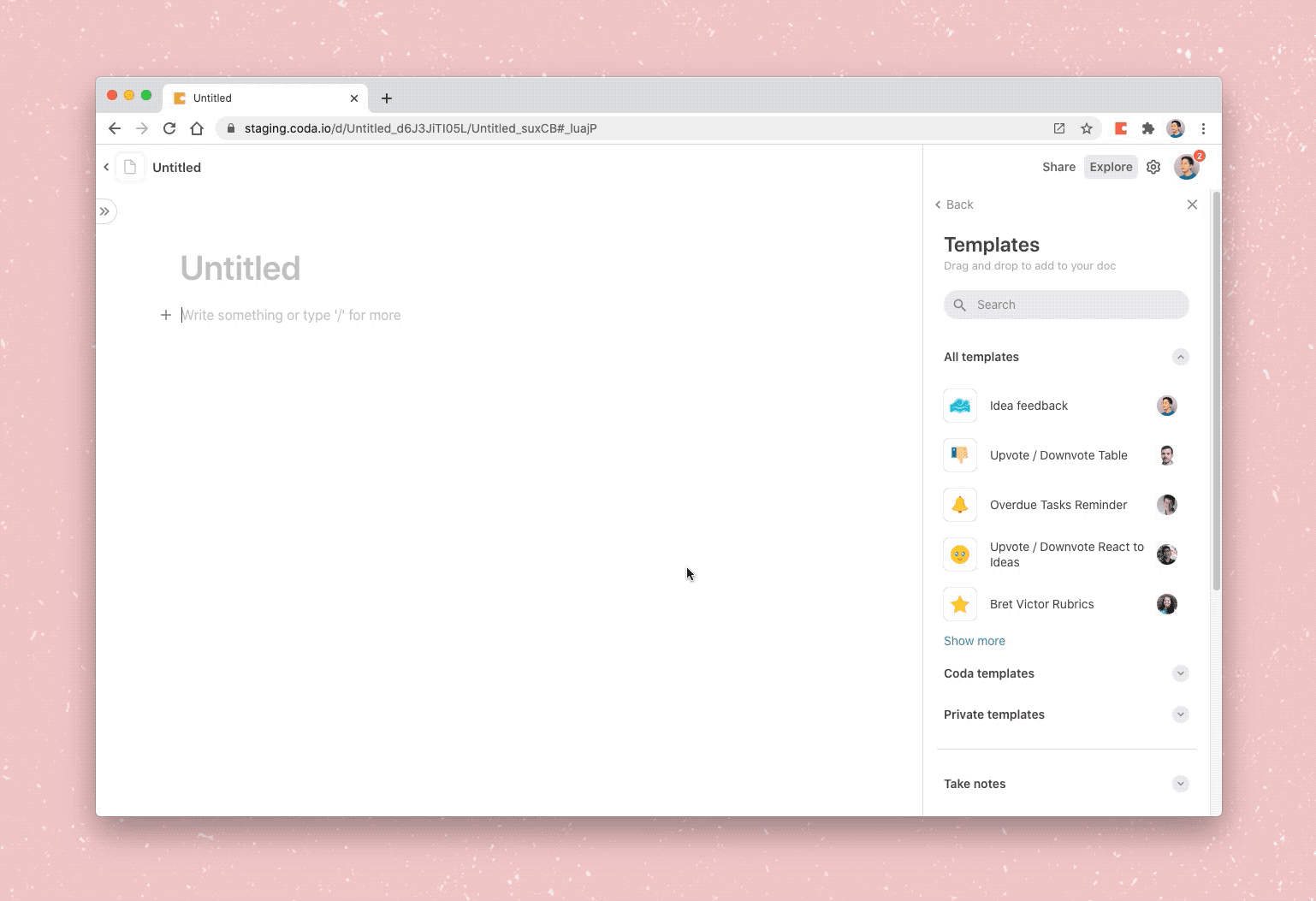 ⁠
⁠
3️⃣ Share your rituals.
Establishing best practices as a team improves the way you get things done, together.
Share any template with its unique link. And find the latest templates at the top of your doc list when you open Coda.
⁠
⁠
⁠
What will you Coda-fy?
We started this project last year with the following goal: to help our users be more productive by enabling shared knowledge and reusable patterns in teams. Now, you can do so by Coda-fying your rituals into reusable building blocks and save time while doing more.
This is the beginning, and we hope to bring more as we learn how this fit into your ways of working. We look forward to all the amazing templates you will build and enable across your team!
This was written on behalf of everyone who worked on making this possible.
Curious to find out more?