Hey
, ready to become a Maker? We're here to help.
A Maker is our term for a
paid
seat in Coda. Currently, Makers in Coda are able to own, create, and manage docs.
Starting November 6, 2023, you will need to be a Maker in order to create and manage docs and pages, as well as to use Coda AI. Learn more about what it means to be a Maker in
and even more about all Coda roles
.
How to request a Maker seat
Find your workspace admin:
⁠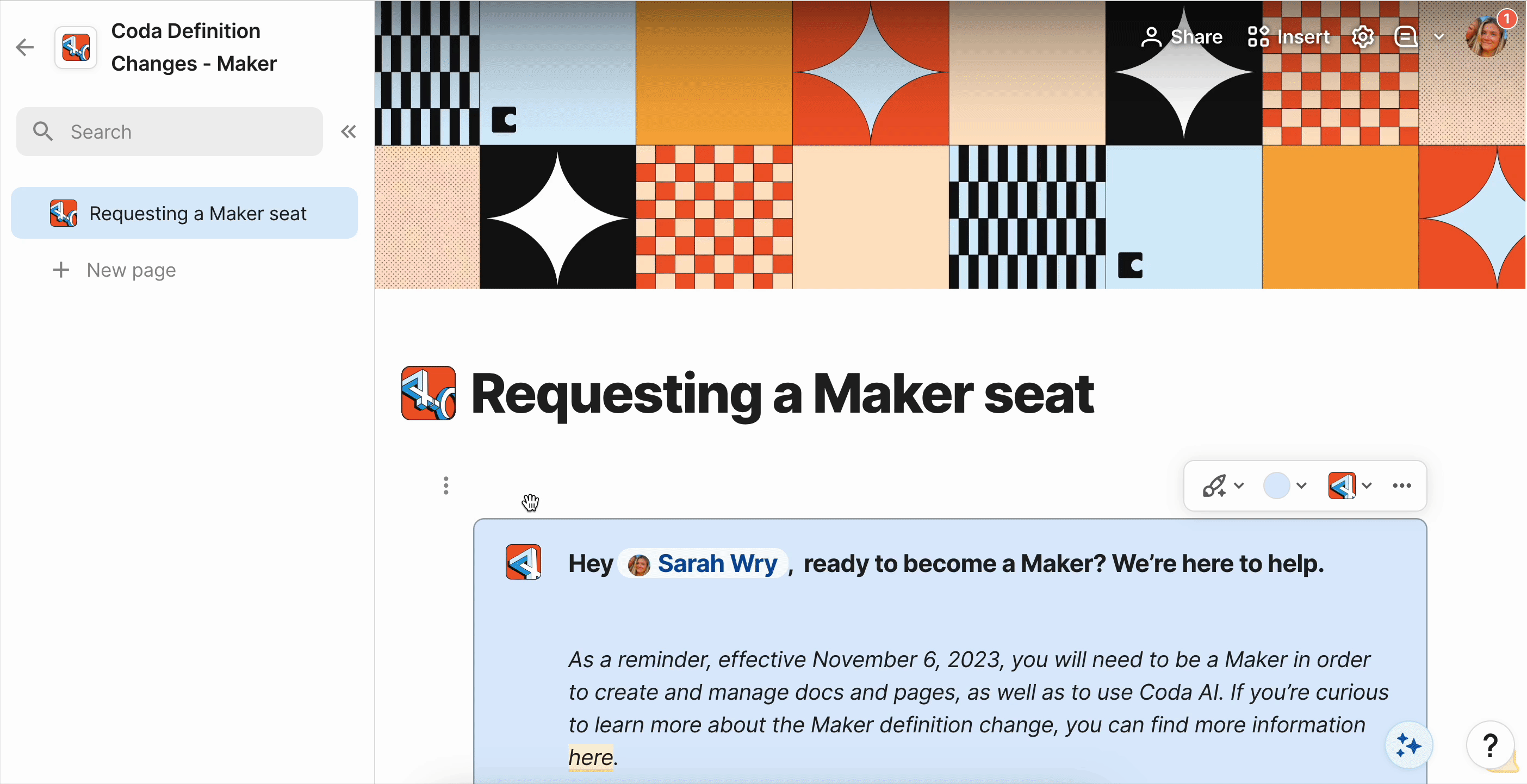 ⁠
⁠
Send them a message asking to be upgraded. To make this a breeze, we've built a message builder below.