This doc helps you learn to sing a new song by
training you to repeat — and then repeat, repeat, and repeat — a given part of a song until you have it just right.
Whether you're working on getting the pitch, tone, timing, or anything else right, repeating a section and working in small chunks through a song is a very effective in helping you learn a song quickly.
ℹ️ How to use this doc
Set it up
⁠
and sign into Spotify on Coda. You're signed in if you see "Never Gonna Give you up here: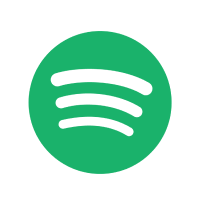 ⁠
Else, follow the instructions in the above video on how to sign in.
Add your song and choose a device to play it on
Add and time your lyrics — this takes just one play-through of the song
Play!
You're ready to go. Visit the "Sing along!" section to play the song from the start or any individual line. Lines are highlighted as you go, karaoke-style.
Choose what/where to play
🎼 Choose song:
"Hallelujah" by Leonard Cohen
⁠
⁠
💻 Choose device:
Refresh active device list
⁠
⁠
ℹ️
Help, my device isn't showing up!
Refresh to show your active playback devices, e.g. phone or computer with open Spotify apps.
Mobile devices are finicky — you may need to hit "play" briefly on your phone's Spotify app if you've paused the music for a few moments. This will bring the device back online and re-activate the play buttons in this doc.
A. Add and timestamp the lyrics
ℹ️ Instructions: How to setup a song
To sing along, you'll first need to add the song's lyrics and set each line's time. Do this by:
1. Add lyrics:

Finding the lyrics online and pasting it into the table. It should magically split into multiple rows!
2. Play:

Click "Play from beginning"
3. Set time:

When you hit the respective line, click the "Set" button on that row. It'll record the timestamp.
⏲️ Seconds offset, to account for internet lag. Change this if timing seems constantly off
Adjust all lyrics below:
⁠
B. Sing along!