HEALTH & HUNGER
Natural health regeneration is disabled in the dungeon. Replenishment of health is carried out through the use of
and food.
⁠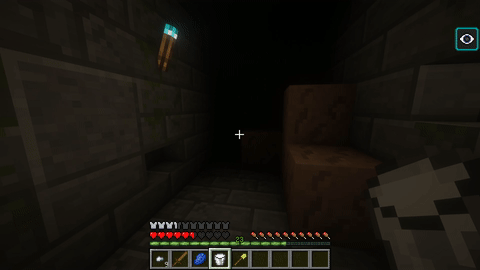 ⁠
⁠
NOT SO IRON
⁠
allow you to open metal doors with some chance. They can be created from iron bars, and they also drop with a small chance from the
.
Usage:
right click on the iron door holding lockpick in the main hand.
⁠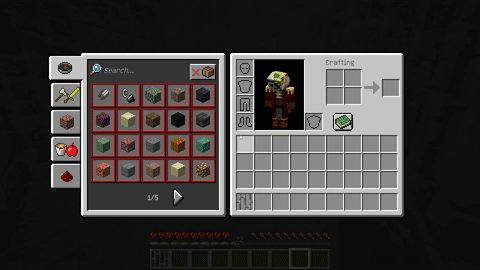 ⁠
⁠
WHERE IS MY TORCH?
⁠
not only light the way (Optifine is required) but also burn the cobweb. Arrows and lapis lazuli drop from the burned web with some chance.
Usage:
left click on the cobweb while holding torch in the main hand.
⁠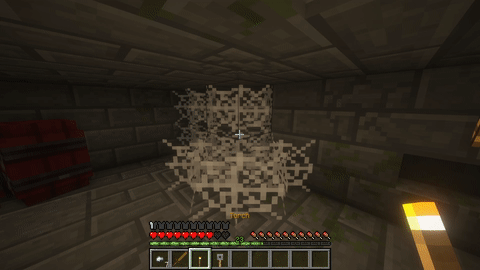 ⁠
⁠
HARVEST YOUR CROPS
⁠
allows to break the spruce leaves and harvest the pumpkins (harvested pumpkin = pumpkin pie).
Usage:
left click on the spruce leaves/pumpkin while holding hoe in the main hand.
⁠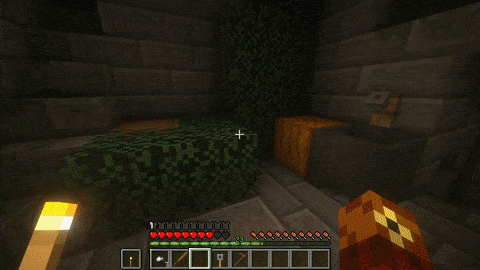 ⁠
⁠
LOOTING TREASURES
The
allows to open treasure rooms hidden behind invisible walls.
The dungeon keys are hidden in ancient urns (end portal frames). To get the key, just click on the urn with a left click. The looting of the urn casts on the player one of two random negative effects (blindness or weakness) lasting 7 seconds.
Every
third
destroyed urn is guaranteed to
put
a curse on the player
(you should try it out!).
Key usage:
left click to the center of the invisible wall (observer block) while holding dungeon key in the main hand
⁠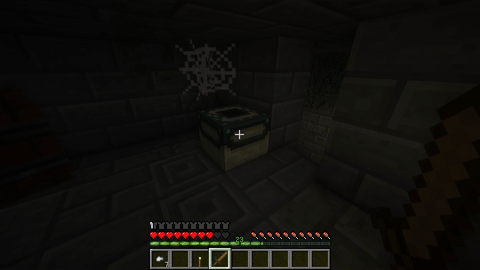 ⁠
⁠
⁠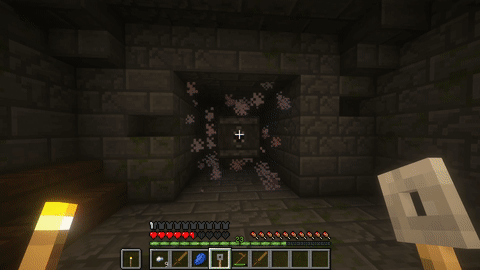 ⁠
⁠
YOU'RE A WIZARD,
HARRY
⁠
is the fuel for ancient portals (respawn anchors). It can be obtained from some containers and as a drop from the
and as an exchange item from
.
To teleport between different locations inside the dungeon, the player can use ancient portals (
respawn anchors
). To move between two portals, it is necessary that the number of charges on the first and second portal coincide. The portal charges are changed by right-clicking on it,
1 right click adds 1 sector
. When the desired value of charges on the portal is set, click on it with the left mouse button, holding a shiny powder in the main hand.
*Note:
1 move will take 1 shiny powder.
⁠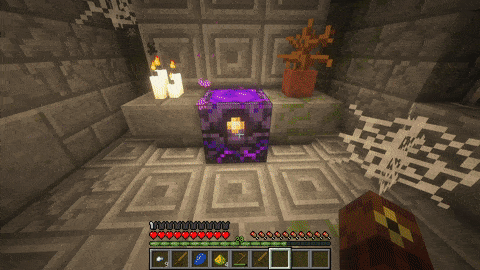 ⁠
⁠
PUTTING DOWN FIRE
Splash water potion is able to extinguish burning blocks, as well as any burning entities within a radius of 3 blocks.
Usage:
right click to throw splash potion.
⁠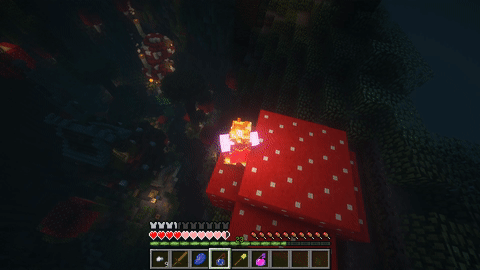 ⁠
⁠
TWO IS BETTER THAN ONE
Currently, ONLY paired swords are available.
Using a second sword equipped in an offhand increase the damage of a sword equipped in the main hand.
Wooden Sword:
+1 additional damage.
Stone Sword:
+1.6 additional damage.
Iron Sword:
+2.3 additional damage.
*Note:
Phantasmal Sword doesn't deal additional damage while in the offhand!
SHOOT THEM IN THE HEAD
⁠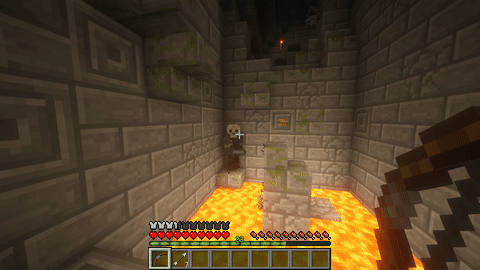 ⁠
⁠
HE IS NOSTRO DIS PATER
Offerings to
The Ancient God
take place on the altar at the Great Naashroom Tree (tree with amethyst leaves).
The following offerings are available at this time:
⁠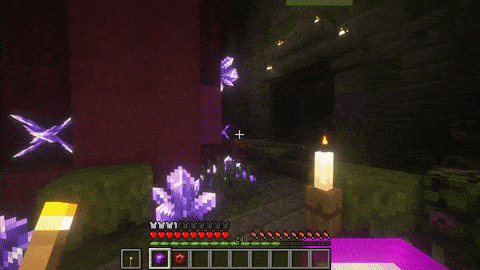 ⁠
⁠
END OF THE LECTURE
You can always open this manual inside the dungeon! To do this,
right click on the nearest lectern
!
⁠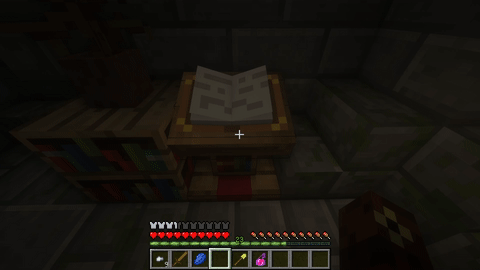 ⁠
⁠