You know them well from Slack but Coda just
them to docs & it has genuinely changed the way I do my job as a Product Manager.
This doc walks through the lifecycle of a project and how reactions can add lift at each step:
Feel free to try each example inline and copy and paste them into your own doc.
1. Get input from the team on prioritization
Reactions can help you gather signal from your team on what they feel is important. I like forcing a first or second choice (versus just vote for anything) since it forces everyone to make the hard cuts.
What should we work on in Q1?
0
⁠
2. Spot what is controversial
When product questions, get a quick read from the working group on what their initial leanings are to see which questions are controversial and worth diving deeper into
If everyone is on the same page already, you may be able to cancel that meeting!
Expressive or constrained?
Expressive:
users can do whatever they want but options could be overwhelming
⁠
⁠
⁠
Constrained with expressive option:
Defaults can be overridden by users
⁠
⁠
⁠
Constrained:
we choose reasonable defaults and limit user choice
⁠
⁠
⁠
3. Make meetings more inclusive
Speaking of meetings, reactions can help make them more inclusive. We drop a "dory" at the bottom of every proposal so the best questions rise to the top instead of the loudest person in the room dominating the conversation
4. Know when to start discussing something
When you have a pre-read it's pretty important to know if folks have read it or if they need more time during the meeting to read. A done reading reaction takes the guesswork out of it.
Done reading?
⁠
⁠
I could keep going. I use reactions in just about every doc I create (read: a lot) and it has transformed the way I collaborate. They help me get async feedback and avoid meetings and turn meetings I do have into games.
To try reactions for yourself:
or type
to create a new doc and do one of the following:
Add a reaction to the canvas
⁠

⁠
⁠
Add a reaction to a table
⁠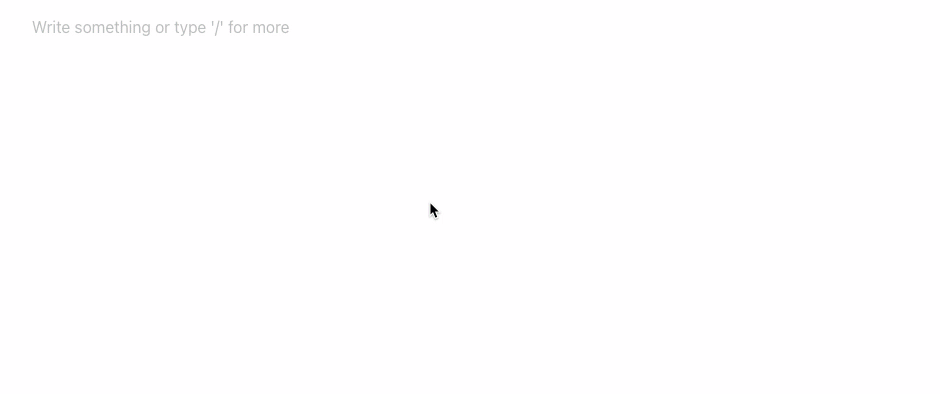 ⁠
⁠