Launch a business that runs on auto-pilot in ONE DAY
and start making money immediately:
⁠
⁠
⁠
A one-day implementation-focused VIP workshop
for online service-based businesses
(and bestselling author of The Side Hustle Solution)
Shout out to the wonderful, keen, and very systematic Frederike Harms who took on a holiday challenge to whip up my backend into shape for 2022. I hired her for a 1:1 day to go over the pile of stuff which was my goals and task list, and to help me get it all organized, and to think up better systems - according to MY unique lifestyle and priorities. (Btw I can barely hold myself back from screaming from the rooftops about how happy I am with her work and guidance! And the RESULTS!)
Irina Leoni, Creator of Power Portraits
If you could create and launch your dream business in a day, make additional income immediately and create a process that builds your list of potential clients on auto-pilot
(while you continue to work your 9-5… for now…)
...would you give yourself that chance?
🚫 Wondering where to start and what comes first (Website? Concept? Social media posts? Offer? Email list?) and therefore waste the precious nuggets of time you have to spend on your business.
🚫 Feeling overwhelmed and quitting before you've really given it a fair shot?
🚫 Thinking that "List building seems like a pain"
🚫 Trying to figure out what to do and how to do it by taking different courses that each teach you one thing.
If you're ready to have money coming into your brand-spanking-new business bank account, then I have good news for you…
In this one-day VIP Workshop
you'll set up everything you need
to launch your business and start working with clients.
And I've been there too… repeatedly🙄
I have done all the courses you could possibly imagine.
I could take notes for days (my way to justify the 598th beautiful notebook I
had to
buy and add to the bookshelf in my office) and scheme.
I used to talk to my friends about all the things I want to do, should do and could do.
I could imagine the life I wanted to live. In fact: I could feel it.
I have soaked up so much knowledge about what I
should
do that it can now take me weeeeeeeks to get something new out there because I want to do AAAAAALL the right things and for everything to be perfect.
As soon as I sat in front of my laptop, ready to craft the message that would share my idea with the world… I froze.
And then I would do the laundry, wash the dishes and pick the dog poo up in the garden.
This is why this↓↓↓ is what I know about you...
The answer to launching your business has zero to do with how much you know or don't know.
(You're the bomb at what you do - which is why you're reading this.)
Instead, the question is
how ready are you to get your hands dirty and then put yourself out there?!
😱
While I know that we often feel as though we're not qualified enough, not experienced enough, or just not enough…
It's actually a mix of us not having time to implement + our mind holding us back from putting ourselves out there.
BUT there's a way we can trick ourselves into MAKING. IT. HAPPEN.
I'm not going to say "It's
not
bloody difficult!" (because I know it is), but it's not rocket science either.
There's no way around it.
And this is what it looked like for me:
✅ Simplifying. Simplifying. Simplifying.
✅ Focusing on the two things that are truly important (and it's not a website, nor a finished product).
✅ Taking imperfect action.
✅ Getting
targeted
help when I got stuck.
✅ Putting myself out there and then tweaking, then moving forward before tweaking some more (because no disruptive and innovative business has ever been created in a black box).
The thing is, we all know our weaknesses or our excuses.
YOU KNOW that you're procrastinating.
We know how to best avoid things that are outside of our comfort zone and take very practical steps not to commit (accidentally).
And when we move past that and organise our life and business to make sure we don't let our excuses hold us back, we achieve the greatest things (even if we need someone else to challenge us and call us out)!
There are only 3 things you need to launch a money-generating business in ONE day
Do the #1 thing to accelerate business growth (that no course ever teaches)
Unlock a return on all of your investments so far by doing the down n' dirty implementation work. Dig out the 16 notebooks filled with your scribbles from all the webinars, courses, and business books and search your hard drive for your half-finished business plan, because it's time to D-E-L-I-V-E-R.
Follow the proven 3-Step Roadmap to setting up and launching your business properly and sustainably
Focus on what's truly important without getting distracted by all the other shiny opportunities that are for people that have more of this elusive thing called 'time'. Get real-time feedback from the group and help from me when you get stuck to walk away with a 'proper' business - one that allows you to make money straight away AND grow your leads to make money in the future.
Uncover YOUR system to run and grow your side hustle with ease
Lastly, set your non-revenue generating processes up so that they run with minimal manual intervention (=while you work your 9 - 5) and create a plan that includes time and space for your job, your business, your personal life and the unexpected (the unexpected is the only thing we know will happen for sure)!
Included In This VIP 1-Day Workshop
1-Day Virtual Small Group Workshop:
This is the one day of magic. Kidding, it's straight-up work. You show up with what you're working on & you do the work that WILL build your business. You get answers to your questions, insights on your strategies, your blindspots revealed, and absorb lessons gleaned from everyone doing business-in-action.
Step-by-Step Workbook:
For the sake of (German) efficiency and all else that is holy (to me), let's not reinvent the wheel. I have pulled together a looooooot of the resources you need as you're launching your business in a workbook you can use before and during the workshop, but also refer back to in the future.
Personalised Tool Recommendations
: Listen, I get it. There are more tools out there than Covid vaccines in April 2021 which makes it difficult to find the best fit. Thank goodness, I can do the geeking out for you and recommend the right tools for you and your business model to help you get set up for growth!
A 30-minute prep call:
There are only so many hours in the day (and there are never enough), so to make sure you get the most out of the VIP workshop, we'll connect ahead of time to chat through the plan for the day and what you can prepare!
Done-For-You Leadmagnet Design
You provide the content and brand elements and we design the leadmagnet for you (so you don't procrastinate over the font size and logo placement foooooooorever, but can get it out there).
Free Review Of Your Welcome Email Sequence
A welcome sequence makes a huge difference to your client experience and is the first step on the journey from lead to client. Too many entrepreneurs miss the opportunity to bond with their new leads at a time when they have
just
gained their attention and their interest in what they do is peaking (hence they just gave you their email address).
⁠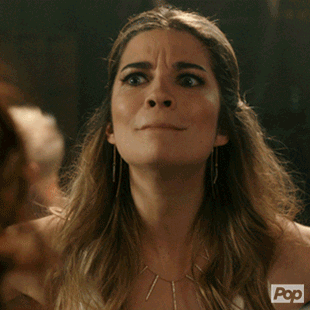 ⁠
⁠
Working with Frederike in the '2 Hours to Success Club' has been time extremely well spent. There is an opportunity to network with other business owners who offer guidance and encouragement as you identify what you expect to accomplish and just get on with your work. The accountability is a great motivator! I highly recommend it for anyone who could use a bit of brainstorming, motivation or inspiration.
Dawn Summerfield, Summerfield Tec
You're really good at what you do. You wouldn't be reading this if you weren't.
The most profound way you can leave an impact on this world
is by getting to do what you LOVE…
But being stuck in the stop-and-go guessing game of building a business keeps you from creating that impact.
And the shiny object syndrome on the internet doesn't help.
That's why simple is always better. Tried and true strategies that don't require another fancy course, expensive platforms, and complicated plans may not sound sexy but they are
the most reliable way to bring in all the clients you'll ever need.
This leaves you with 3 choices…
You can continue to go it alone and
scrap together bits and pieces
from different coaches on lead generation, sales, pricing, and hoping it leads to that steady stream of clients
(whether they fit or not)
you need to grow your business.
You can
invest a ton of time and money
trying to crack the key to passive income or decide you *just* need to finish your website and you'll finally be ready to get your business off the ground.
You can
get help with tailoring what you've learned to YOUR business idea and take action
to finally get out there.
If you want a
to build a business that replaces your full-time income
and gives you the option to quit your 9 - 5...
...then I want to thank you for allowing me to give you the system and community to do this with absolute ease. I can't wait to help you make it happen.