⁠
⁠
⁠
Join me for a
Day of Voxer
and let's nail your growth strategy!
You've lost your momentum and are unsure about how to scale your business sustainably without getting in over your head.
And while you don't know what the answer to your problems is just yet… You certainly know what the answer ISN'T.
It's not creating a course.
Courses and memberships are great and a fantastic way to serve more people. And of course, their lower price point (lower than 1:1) means they're more accessible. But they are not a quick fix and also rarely achieve the same results as working with you 1:1 does. And a course only translates into growth if you're continuously growing your audience (and I mean by the thousands considering the average conversion rate of 1-3%)🤨
Let's be honest: one of the reasons you left the corporate world was because the only way up the career ladder came with managerial responsibilities and you don't have the patience or energy for that. Or you may actually have dipped your toe in and hired someone on a contract basis, but it got complicated and then you were responsible for someone else's workload which was stressful. Which I get COMPLETELY.
And it's not working a 6th or 7th day each week.
I doubt I have to go into great detail here because you'd know the downsides to this scenario, am I right? Been there, done that, bought the t-shirt. BUT of course, it seems to be the first thing that comes to mind first when we're thinking about how to increase our income or serve more clients.
You KNOW you need support to come up with a strategy tailored to YOU and YOUR BUSINESS and put an end to feeling stuck and going in circles.
But when you look around for options, all of the stuff out there is just… Not quite what you need.
Wouldn't be great if you could...
Have access to a growth expert who knows how to turn your signature service into a simple, logical and repeatable process that allows you to grow your income exponentially and your brand internationally.
Dive deep into your growth troubles for a day and get your priorities straight.
Get
just
the right amount of support to get you to a clear roadmap of how to scale and what next steps to take.
Well… I have some good news for you, friend.
That's exactly what you sign up for when you book a COO On Tap Day with me!
⁠
⁠
⁠
"holy shit this day is gonna be fucking magic"
With my nomadic lifestyle and having to constantly practice basic survival skills - my business often loses it's momentum in the times of relocation. It affects my confidence as a business leader and the structure of my work days. With Frederike - I can always count on her to get me back on track by being a great listener and a structurer and a breaker-down of things - making it impossible not to complete the simplest next thing and thus setting up for the future success and achievements.
Irina Leoni -
Branding with Photos, Photographer and Coach
How does a Day of Voxer work?
Voxer is a walkie-talkie app that allows us to exchange voice and text messages.
During a Day of Voxer, we'll be in touch over Voxer to dive deep into whatever is keeping you from implementing the processes and systems needed to scale and figure out the right way to scale FOR YOU including the minimum pre-work required to get this show on the road.
Here's how a Day of Voxer works:
1. You choose a date for your Day of Voxer.
You don't need to free your calendar for this. A Day of Voxer is very school run, manicure, dinner-with-the-family friendly.
You just need to make sure you have enough time between your day activities to listen and reply to messages - as well as the mental space to think, process, take notes, and meditate.
2. We get you set up on Voxer.
If you don't have a Voxer account, you'll create one - it's free.
We'll add each other on Voxer, and you can send me a message in advance to tell me more about what's troubling you. This way, we can dive right in when your day starts.
3. When your Day of Voxer comes, you'll have access to me from 8 am to 9 pm UK Time
Don't worry - this isn't a 13 hour chat, and you're not expected or supposed to be sitting by your phone waiting for replies.
We'll be exchanging messages throughout the day at a steady yet relaxed pace.
The best thing about a Day of Voxer is that we have space in between messages to take actions, draft resources or just think about ideas and options we discuss.
That's part of what makes a Day of Voxer so effective.
What can we accomplish during a Day of Voxer?
Come up with a plan of what to outsource first, how and who to so you have more time to focus on
the work that you actually love.
Identify and define your Signature Service (based on your zone of genius) and come up with a model of how you can scale it sustainably.
Set (specific) goals, agree priorities and map out a plan to achieve them.
Evaluate your offers and Identify specific ways to grow your business (in line with your zone of genius)
Identifying your target market for licensing, ways to attract them and then start implementing the strategy.
It's also okay if you're not sure what you want to talk about. Sometimes we just know that things are off somehow, but can't really tell why right? That is exactly where I come in.
During your Day of Voxer, I'll be digging deep, asking questions, and keeping us on track until we get to the core of what's making you feel stuck and overwhelmed.
⁠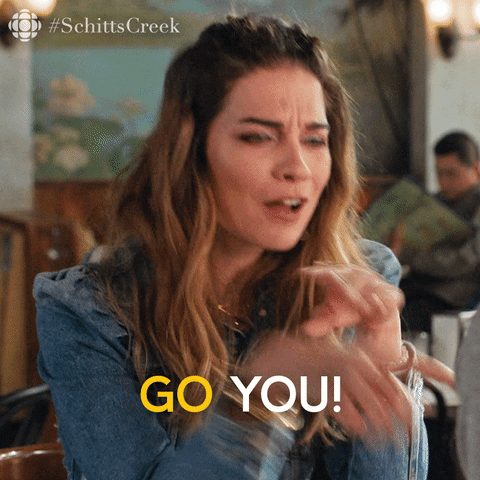 ⁠
⁠
When you book a Day of Voxer, what you're really getting is…
Support from a systems and growth strategist who is known for finding tailored and sustainable solutions. Tailored and sustainable for YOU.
It's so great because you have
🔥 time to get clear on exactly what to focus on next;
🔥 the space and time think about things, go deeper, or even off track for a bit;
🔥 the ability to listen back to snippets;
🔥 less pressure than you would during a one hour zoom call;
🔥 the chance to process and structure thoughts by saying them out loud to someone.
PLUS you get insights from a consultant who's really good at focusing you in on your unique gift.
Ready to book your Day of Voxer and get unstuck?
Click the button below to choose a date for your Day of Voxer.
Follow the prompts to complete your booking and payment.
That's it - I'll see on Voxer when it's time!
Frequently asked questions
What if we're in different timezones?
I'll be available between 8 am and 9 pm UK time. This means that most time zones get at least a handful of hours of conversation during a Day of Voxer.
None of the dates available work for me.
Don't worry. Email me at frederike@iconicimpactgroup.com, and we'll figure something out.
What if I need to reschedule?
You can reschedule using the link in the booking confirmation email up until 6 hours before we are kicking off (= 2 am UK Time).
What kind of topic is not a good fit for a Day of Voxer?
Here are some examples of things that aren't a good fit for a Day of Voxer:
Documenting processes end-to-end
Mapping out your 5-year plan
Reviewing and editing content
(I need to be able to share my screen for this!)
How much time is included in a Day of Voxer?
You'll have access to me between 8 am and 9 pm UK time.
Don't worry. This doesn't mean we'll be communicating nonstop for 13 hours. That's just the window during which we'll be exchanging messages.
How available do I need to be over a Day of Voxer?
During a Day of Voxer, we'll be exchanging messages at a slow yet steady pace throughout the day.
You'll want to make sure you have enough time to listen and reply to messages, and to think about ideas we're discussing, take action and implement, journal, or whatever you need to process and make decisions.
Yes, it is. And it's available for both mobile and desktop.
I have one more question before I book.
Just send me an email to
and I'll get back to you.
Can't wait to spend the day with you!
⁠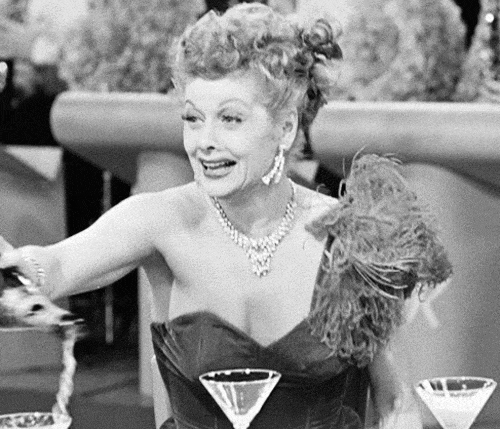 ⁠
⁠