On December 6th, 2022 at 7:00 pm CST we released a new version of the
Publishing Solution.
Below are the updates and fixes we made to the platform.
Parent / Child Associations
NEW:
Organizations can be linked together as "parent" and "child" associations to one. Parent / Child associations were created for large organizations with large, distributed teams needing access to their own Denim Social account but which require a level of oversight and control from a Parent account. With Parent/Child accounts, you can:
Share content from one Denim Social organization to another
⁠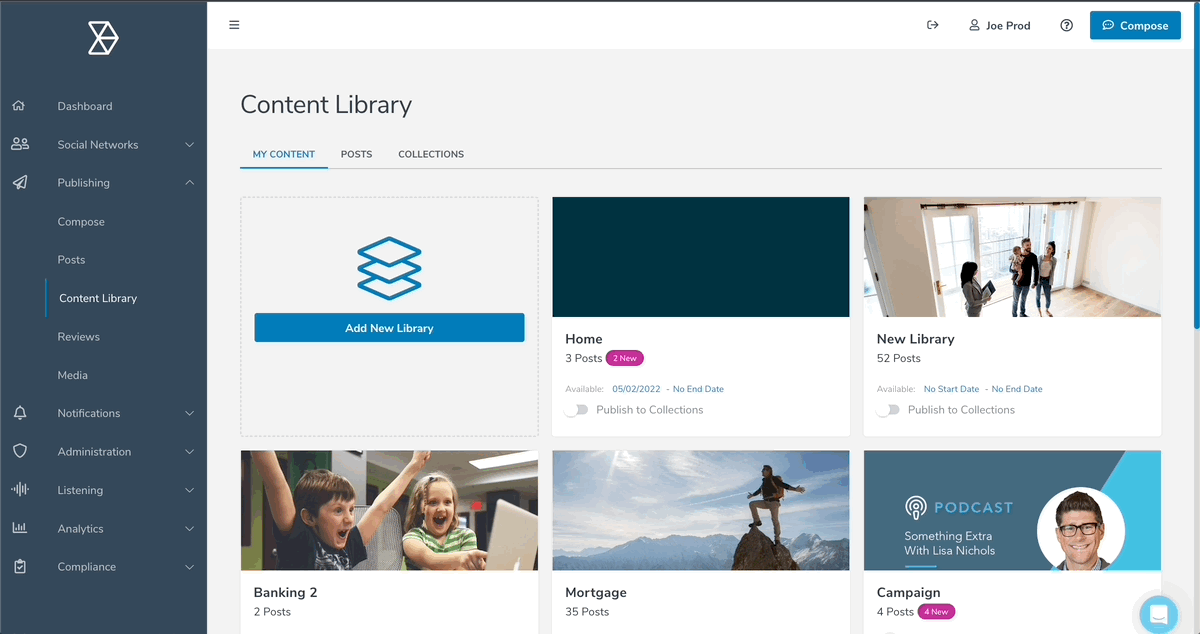 ⁠
⁠
View aggregated analytics from all child accounts rolled up to the parent account
⁠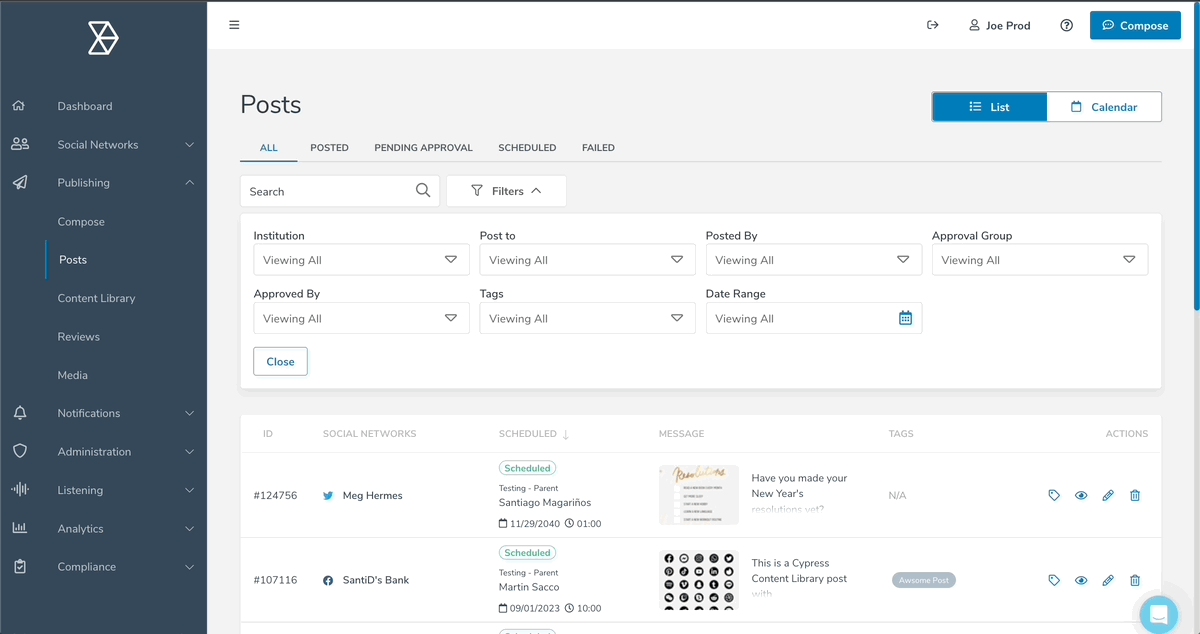 ⁠
⁠
Create and assign default approval workflows for each child organization
⁠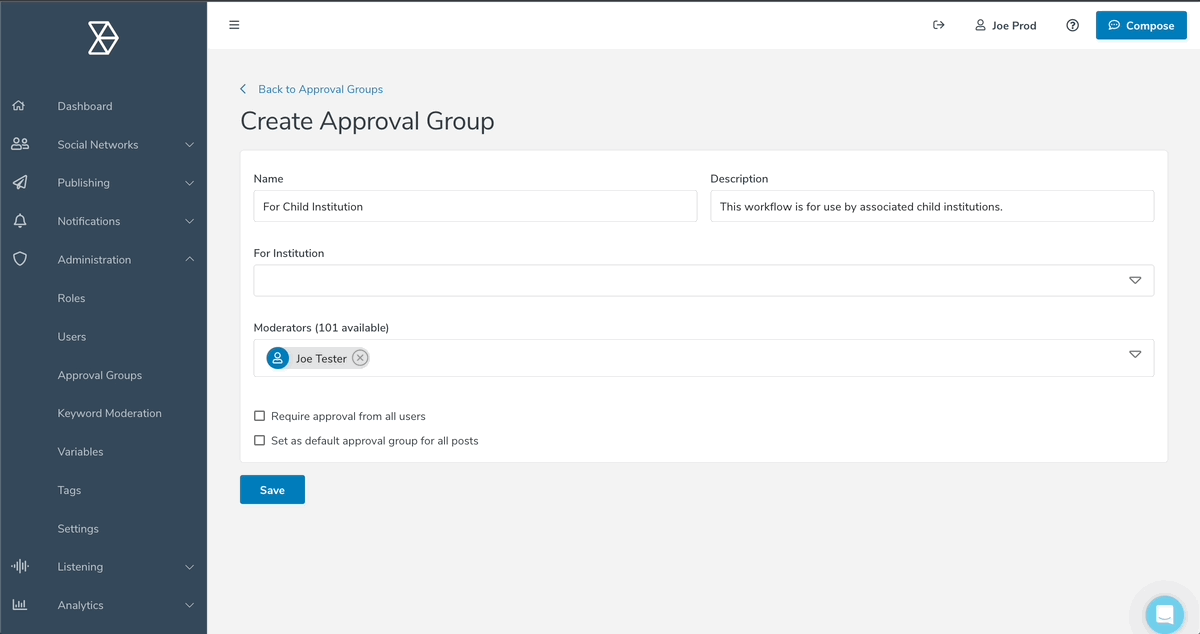 ⁠
⁠
Parent organizations can assign no approval needed for child institutions using shared content
Parent organizations have the ability to export all users from all their child organizations.
⁠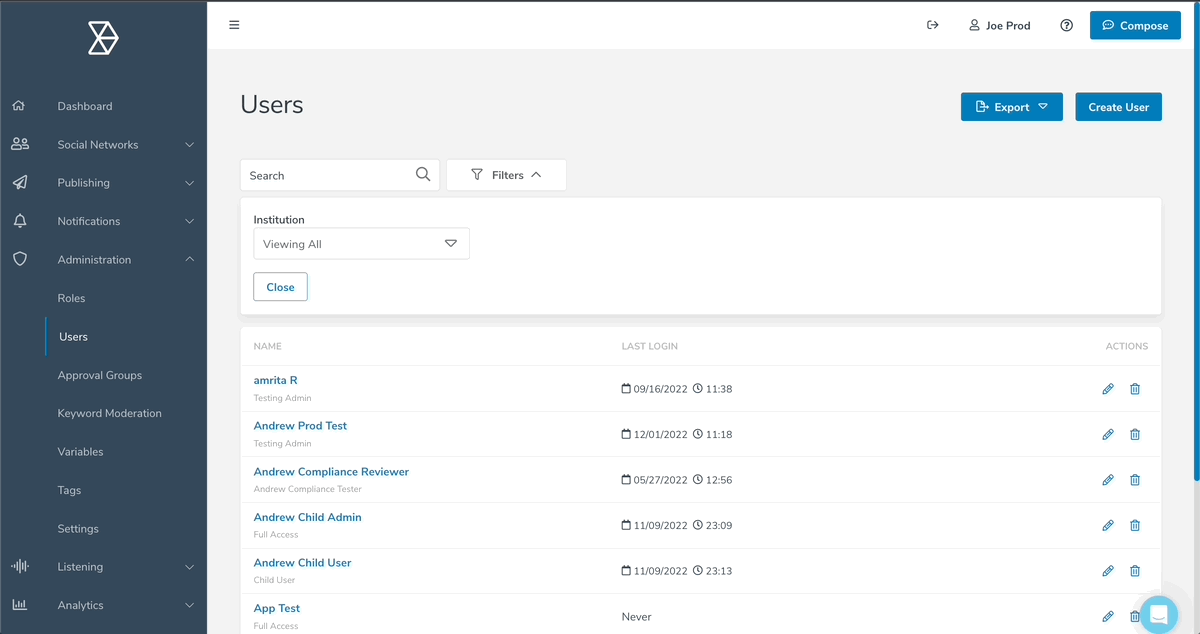 ⁠
⁠
Fix:
Post previews that include a shortened URL will now accurately display the link preview, and URL navigates to the right website.
Fix:
Overlapping file titles in 'Select from Media Library'.
Fix:
Several compose elements overlap on a mobile display.
Update:
UpContent: Instead of hiding them, we gray out and count the number of times that UpContent articles have been used in the same way that we do with content libraries and other collections.
⁠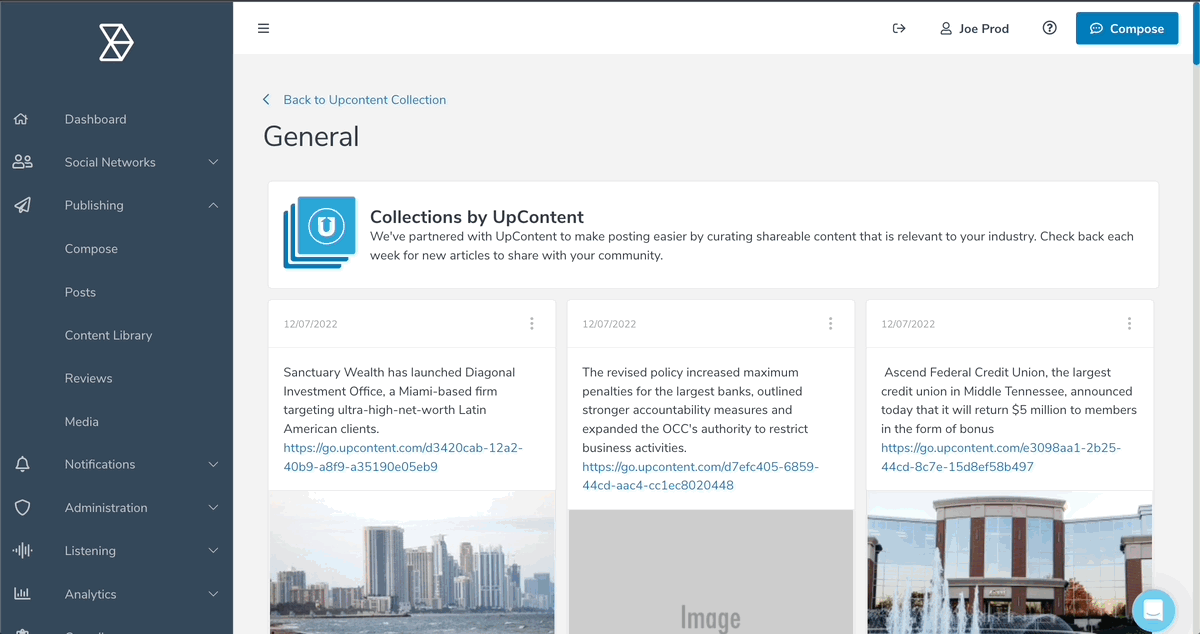 ⁠
⁠
Update:
UpContent: article count in the folder is displayed.
Fix
: Content library posts can be moved between folders if tags are used in a post.
Fix: Posts Report and emails are being sent to the user.