On April 28 2022 at 8:00 pm CST we released a new version of the
Publishing Solution.
Below are the updates and fixes we made to the platform.
Update:
Ability to post 9 media files (but only 1 video at a time) to LinkedIn: Personal, Companies and Showcase pages
⁠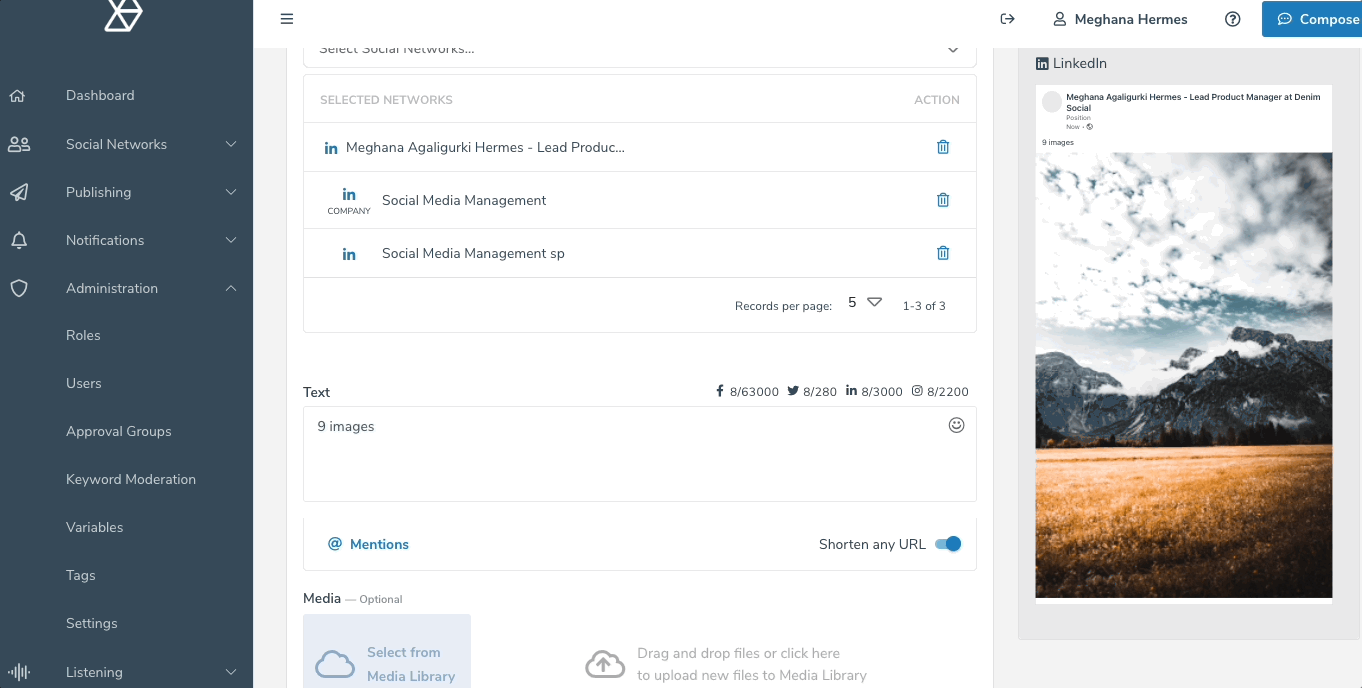 ⁠
⁠
Update
: Adding @mentions is updated to ensure easy navigation to different Social Networks.
⁠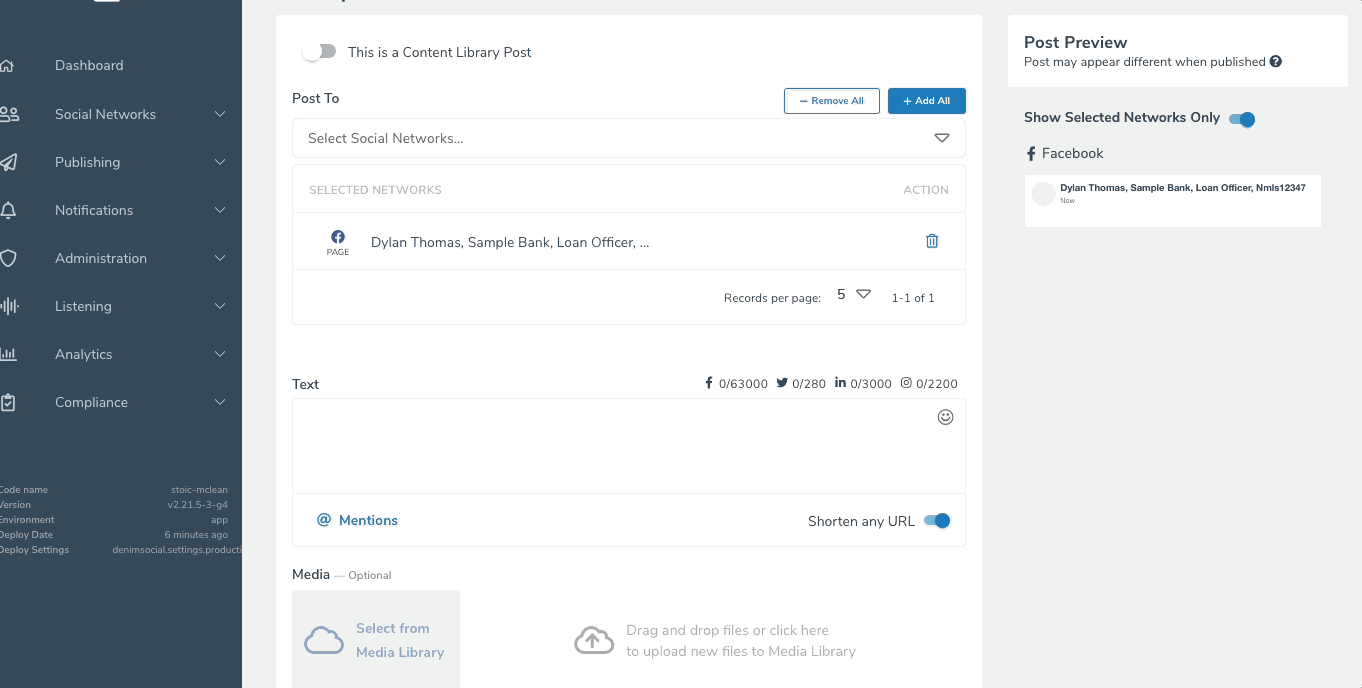 ⁠
⁠
Update:
Validations for media uploads have been updated to ensure successful publishing to respective Social Networks
Fix:
Link Shortener will not shorten phone numbers and email addresses
Fix:
Validations to ensure an Approval Group and Content Library folder
are always set up before saving a post.
⁠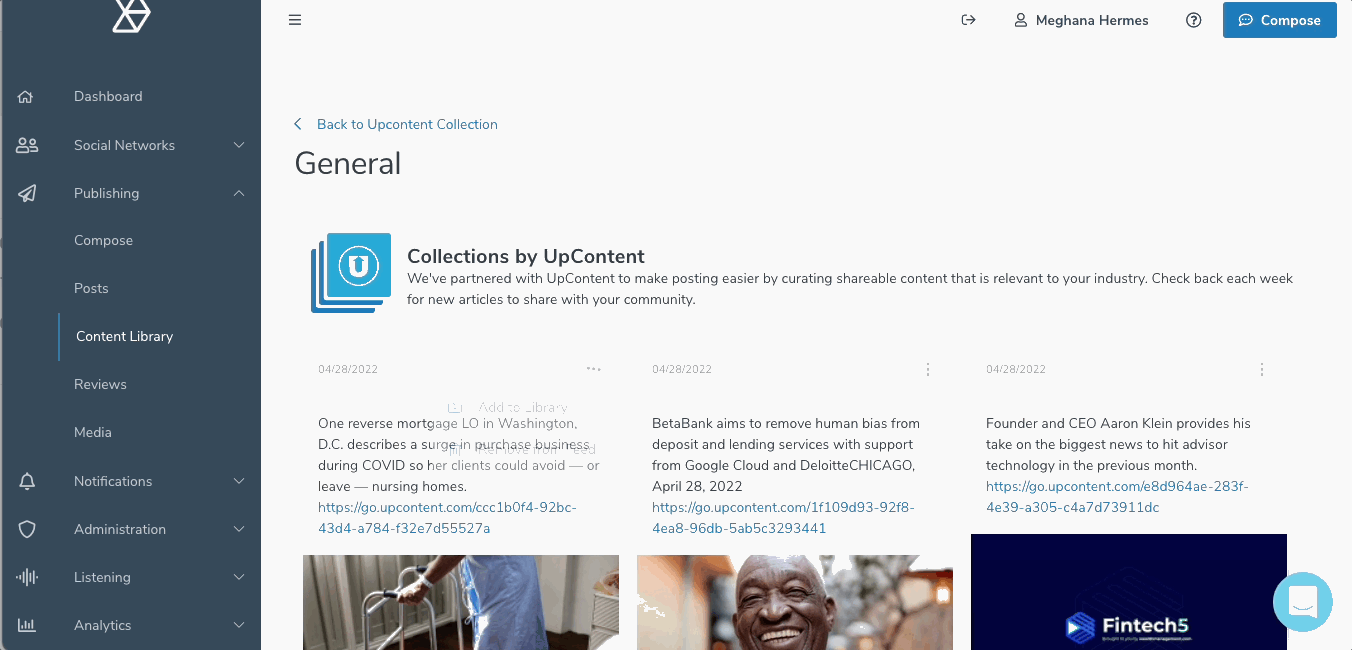 ⁠
⁠
Update
: UpContent Collections display hero images for each Collection
Update
: Ability to delete an entire folder with posts.
⁠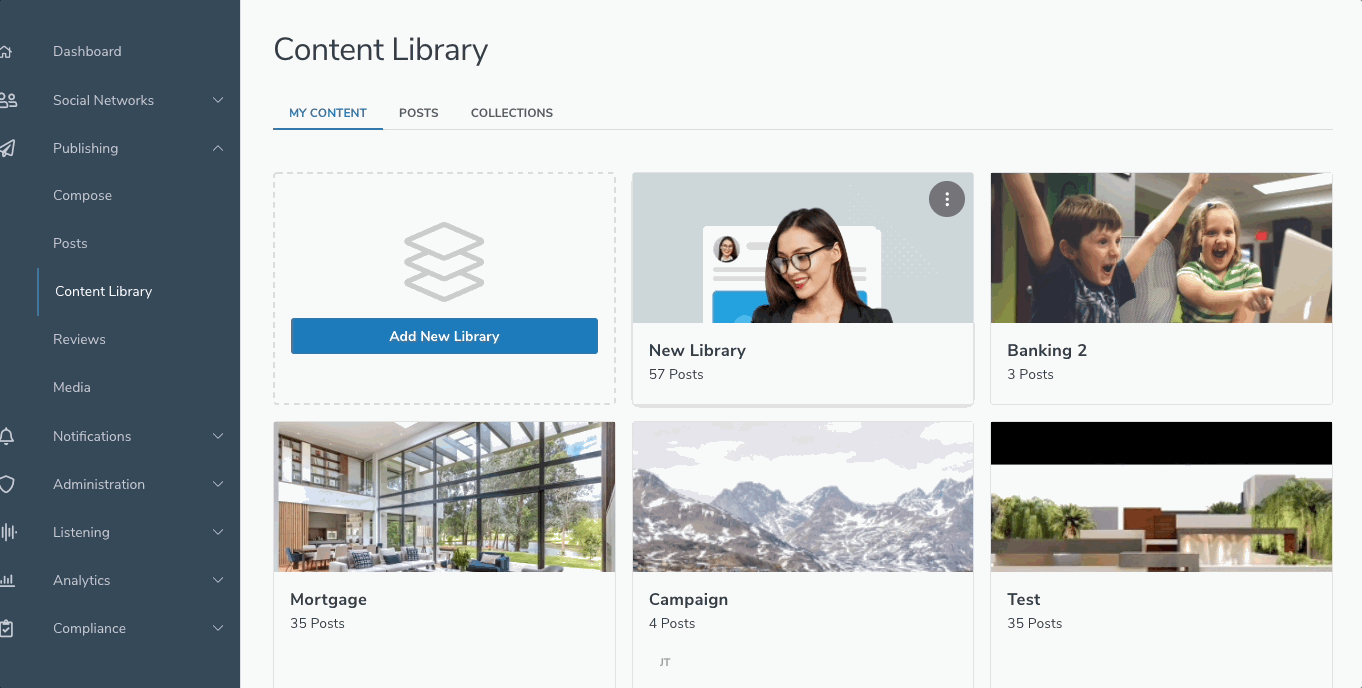 ⁠
⁠
Fix:
All posts are displayed in a Content Library Folder
Fix:
The text in a Content Library post card would sometimes overflow beyond the parameters of the card if the post had a long URL in it. This has been fixed.
Fix:
Feeds display all the posts and activity fetched from the Social network.
Update:
Ability to Add/Edit Alt Text to media files
Update
: Media uploading process has a pop screen to inform users of media upload progress.
Fix:
Summary reports are delivered at the set time.
Fix:
Social Media Post Report displays all the images associated with the archived posts.
Update:
Reset Password UI has been updated.
Fix:
Displays the Passwords rules for user changing their password
• Be a minimum of 6 characters
• Include At least one non-alphanumeric (show tool tip when hovering over - see mock) character
• Include At least one number
• Include At least one lowercase character
• Include At least one uppercase character