The Blossom Pack helps teams bring user research out of siloed spaces and into the day-to-day workflows of their organization. Use this companion template to bring all of your recordings, highlights, and reels in one doc so your entire team can participate in user research.
Authenticate your Blossom account.
After cloning this doc, a modal will pop up and prompt you to connect your Blossom account to the Coda doc. Don't have an account? Sign up for
today. If you run into any problems connecting your Blossom account to Coda, clone the doc and try again.
⁠
⁠
⁠
⁠
Import recordings from video URLs
Add videos from YouTube, Loom, Chorus+.
⁠

⁠
⁠
Create research highlights and share with your team.
Use automated transcriptions to turn key moments from any recording into shareable Highlights without leaving Coda. Then when you are ready, share with your entire team inside Coda, Slack, and more.
⁠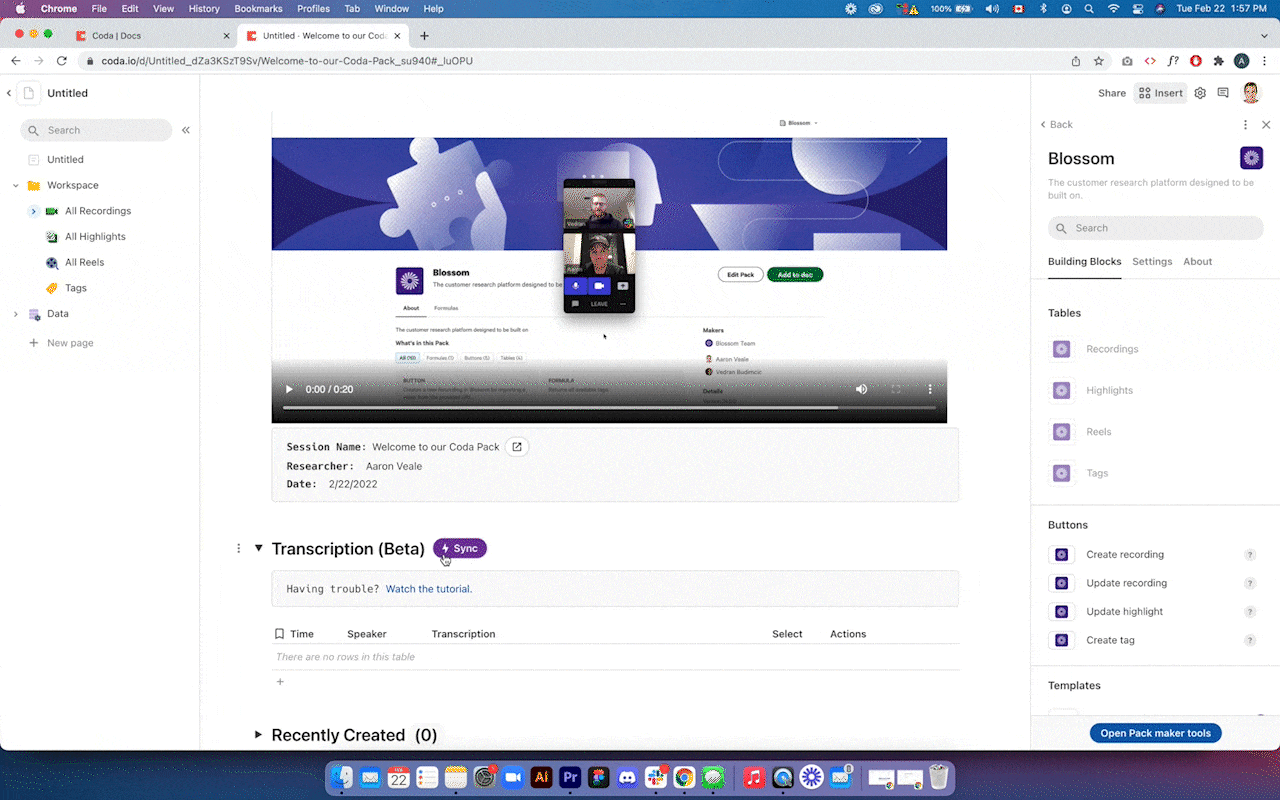 ⁠
⁠
💡Got an idea for the UXR Toolbox? Let's collaborate
⁠