Google Sheets for Coda pack allows you to import and sync existing google sheets to you Coda doc. You can read a single cell or multiple cells values in sheet. You can also create new google sheets, update data in existing sheet right from you Coda doc.
The below data is obtained from this
(
). The sync tables works on the assumption that the first row in the sheet are headers, so that first row in the sheet will be used to create the columns as shown below.
Adding spreadsheet manually to the doc using url
⁠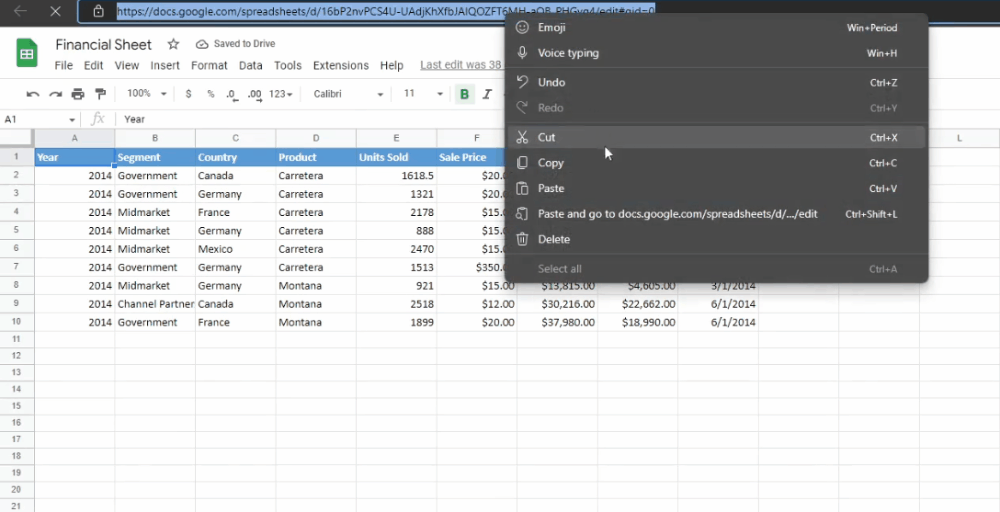 ⁠
⁠
The first sheet in the spreadsheet added manually using the url
⁠
Adding the second sheet (2015) of the spreadsheet by directly using the url
⁠
Automatically adding a sheet to doc from recent list
Drag drop the sheet from the recent list
⁠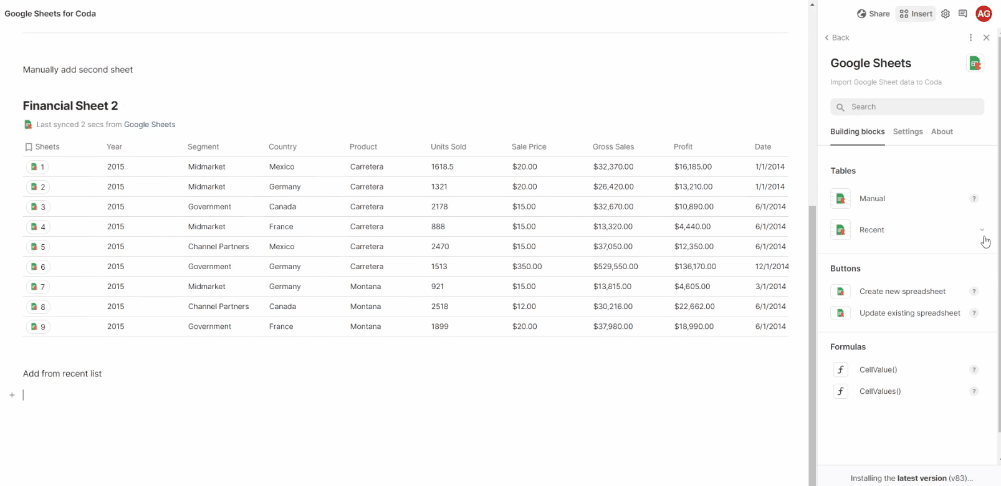 ⁠
⁠
By default first sheet will be imported automatically. You can edit the sync setting to change the sheet to sync with
Get value of a single cell
Get multiple values from a spreadsheet
⁠
Canada
Germany
France
Germany
Mexico
Germany
Germany
Canada
France
⁠
⁠
Create a new spreadsheet in google from the below table
⁠
Create new age spreadsheet
⁠
⁠
Update an already existing spreadsheet
⁠
Update existing spreadsheet
⁠
⁠