Resources We Love ❤
Below are special offers and reputable resources for our Bolder members. Click on one of the links below to learn more!
Need Help Making a Decision?⚡
Sign up to work with a
, who can take a look at your finances in detail and give you a fresh perspective on your next moves. Your first two weeks are completely free!
⁠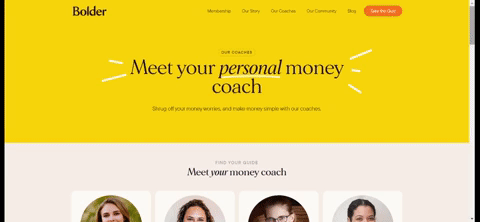 ⁠
⁠